Adobe Updates Premiere Pro – and Other Digital Video Apps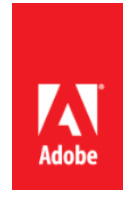 This morning, Adobe updated Premiere Pro, After Effects, Audition, Character Animator and Premiere Rush. Available today, the updates offer support for Apple ProRes RAW, new creative tools in After Effects, workflow refinements in Character Animator, and performance improvements, such as faster Auto Reframe in Premiere Pro.
NOTE: Adobe also today published a detailed blog discussing their on-going efforts to improve performance and stability. "Over the past year we have stepped up our engineering efforts in these areas to ensure our users get results. Thechanges we've made include a shift to more frequent updates, allowing our teams to iterate faster, and introducing the public Beta program that expands our test base and incorporates user engagement and feedback within the development process." Here's the link to the full post.
"As we shift to a more frequent release schedule, our goal is to be more responsive to customers' needs with a focus on stability and performance while continuing to deliver innovative new features to help video pros and social video creators maximize their creativity, wherever they are working." (Adobe blog)
Here's what's new for both features and performance improvements:
ProRes RAW support in Premiere Pro and After Effects provides a comprehensive, cross- platform solution for Apple ProRes workflows from camera media through to delivery.
More streamlined graphics workflows in Premiere Pro include an improved Pen tool with better support for Bezier curves and greater precision creating lines and shapes. Filter effects show attributes that only have keyframes or adjusted parameters so you can focus on the currently active effects.
Auto Reframe in Premiere Pro is now faster. Powered by Adobe Sensei, the company's artificial intelligence (AI) and machine learning technology, Auto Reframe automatically reformats and repositions video within different aspect ratios, such as square and vertical video, accelerating workflows for social media and content platforms, such as Quibi.
Hardware encoding on Windows for H.264 and H.265 (HEVC) is available for NVIDIA and AMD GPUs, providing consistently faster exports for these widely used formats.
Support for audio files in Creative Cloud Libraries enables Premiere Pro users to save, organize and share frequently used audio assets for easy access right from the CC Libraries panel.
Tapered Shape Strokes in After Effects give motion graphics artists new creative options for animation and design. Make tapered, wavy, pointed, or rounded strokes on shape layers. Animate the strokes for stylized looks and motion designs.
Concentric Shape Repeater in After Effects offers new parameters in the Offset Paths shape effect to create copies of a path that radiate outward or inward for funky designs with a cool retro vibe.
Mask and Shape Cursor Indicators in After Effects show which tool you're using and to help avoid unnecessary un-dos when drawing shapes and masks.
Improvements to Audio Triggers and Timeline filtering in Emmy-winning Character Animator increase efficiency in animation workflows. A new collection of background puppets let users trigger animated elements of the scene behind a character.
Automatic audio hardware switching is now available on macOS for After Effects, Media Encoder, Audition, Character Animator, Prelude, Premiere Pro, and Premiere Rush. When changing audio devices, or simply plugging in headphones, the OS recognizes the hardware and the Adobe application automatically switches to the current hardware.
Premiere Rush users can now automatically resize projects to the 4:5 aspect ratio to match formats for Facebook and Instagram videos. Also, back camera switching on an iOS device (requires iOS 13 and a current iPhone) enables capture within Premiere Rush from the selected back camera (ultra-wide, wide, or telephoto). Lastly, users can now import media from the Files app directly from the Premiere Rush media browser on iOS devices, simplifying access to files stored on device or different cloud services.
EXTRA CREDIT
Here are several other useful links:
---
Bookmark the
permalink
.