Adobe Responds to Apple Discontinuing Support For Older Media Codecs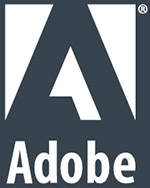 Recently, Apple announced that it would be discontinuing support for "legacy media" using 32-bit codecs in the next major release of the macOS after Mojave. These codecs were built, for the most part, on QuickTime 7, which is also 32-bit.
Prominent on Apple's list were Cineform, Flash Video, and Motion JPEG A & B,  which are used regularly in Adobe Premiere Pro projects. Because the concept of "old media not working" can scare any editor, I emailed Adobe a series of questions to learn the impact of Apple's decision on Adobe software.
Bill Roberts, Senior Director of Product Management for Audio and Video Products at Adobe Systems, responded with more detailed answers. Here's our conversation.
Larry asks: My first question speaks to the fear of "nothing working" in Premiere. My understanding is that Adobe relies on codecs supplied by the macOS. Therefore, if some codecs – such as the list Apple provided – are no longer supported by the macOS, Premiere and other Adobe applications will no longer be able to play existing media. Is this understanding correct?
Adobe: The majority of the codecs we ship for common / high-use formats are our own Adobe written codecs. It is for this reason that any changes made to the macOS recently have not impacted Adobe users, nor will any of our supported codecs be impacted by OS-level changes.
Larry asks: As a follow-on question, when does Adobe rely on Apple's codecs and when does Adobe create their own?
Adobe: It is our objective to provide as much performance as possible to our users. In some cases relying on vendor-specific functionality is the only way to take advantage of hardware acceleration (such as built-in hardware for decode / encode of specific formats). It's these cases where the benefits are so substantial that we'll make exceptions.
Larry asks: For editors that, for whatever reason, don't want to transcode their media to ProRes, which codecs does Adobe recommend for those that want to future-proof their media – and would you recommend the same codecs for Windows?
Adobe: We look for Intermediate Codecs to provide a range of functions, including high quality imagery, efficient file sizes and great documentation. Also, due to the mixed nature of post-production we recommend codecs that are available on all popular operating systems — for these reasons ProRes, DNx and Cineform all make good intermediate formats. With our recently released support for writing of ProRes files on Windows, ProRes becomes an even more applicable intermediate.
Larry asks: Because technology marches on, should Windows users consider transcoding their media?
Adobe: We always recommend native workflows and we will continue to support as wide a range as possible to provide the highest quality and most efficient workflows.
The entire computing industry is going through the final phase of moving from 32bit computing to 64bit computing. This impacts the media and entertainment industry because some of the older formats do not have 64bit decode paths. If you have any old 32bit only codecs, it's good advice to migrate these to an intermediate that will have a long life.
Larry asks: For those editors that live in the Adobe universe, is Adobe planning to provide a utility that can search for outdated media and convert it into a more future-proof format?
Adobe: Generally, this will not be needed as we're in a good position with the formats we support. As previously stated, this is a point in time where 32-bit technology is being phased out industry-wide. Adobe moved early on the 64-bit migration path and we do not anticipate big changes in file formats supported going forward.
CLOSING NOTE
Bill uses the phrase: "native codec." This means a codec that was written by Adobe, which does not rely on the 32-bit architecture of QuickTime 7. As Bill discussed above, all native codecs should be fine for future use, it is those built on QuickTime 7 that are in jeopardy.
Part of the confusion over the coming codec change is that QuickTime 7 provides support for Cineform, while Adobe also provides native Cineform support. This leads to confusion where Adobe recommends transcoding to Cineform, while Apple says that Cineform is one of the codecs being discontinued. Sigh… It is currently very difficult for non-engineers to tell if they are using a 32-bit or 64-bit version of a codec. Hopefully, this confusion will get cleared up over time.
As mentioned in my original article, we don't need to do anything, yet, except to be aware that this change is coming. However, it wouldn't hurt to look over past projects and start to catalog what codecs they used. We will learn more from both Adobe and Apple as the transition gets closer.
---
Bookmark the
permalink
.