Adobe Reports Massive Speed Boost Using M1 Macs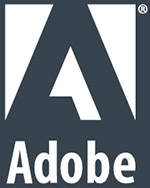 This morning, Adobe updated three of its Creative Cloud applications: Illustrator, InDesign, and Lightroom Classic now support Apple's M1 Macs.
NOTE: Adobe makes a point to say "Premiere Pro's M1 support, currently in beta, will be available soon."
At the same time, Adobe released a 3rd-party white paper, created by Pfeiffer Report (link), comparing the speed of native Adobe apps on Intel vs. Apple CPUs; and the results are impressive!
"Based on all benchmarks conducted, Creative Cloud is on average over 80% faster using the M1 system when compared to an identically configured Intel system." (Adobe)
KEY FINDING: "There was not a single benchmark where the M1 hardware was slower than the Intel version." (Pfieffer Report)

Even in it's beta stage, the performance improvements in Premiere are, frankly, stunning. Adobe's blog states:
"Pfeiffer's testing of 774 individual benchmarks) shows marked improvements for importing, playback, and exports. For example, XAVC S 4K footage imported 187 percent faster and encoding to ProRes 422 was 129 percent faster. A demanding, highly compressed format like iPhone 4K footage at 60 fps plays smoothly on the Premiere Pro timeline."
Other performance highlights:
Launch: 50 percent faster
Open projects: 77% faster
Save projects: 168% faster
Gradient wipe effect: 90% faster
Lens Flare effect: 66% faster
NOTE: For H.264 and HEVC, encoding performance gains were marginal, thanks to [Adobe's] existing optimizations for Intel Quick Sync. But even here, Premiere Pro on the Apple M1 held a slight edge.

AI MEETS THE APPLE NEURAL ENGINE
By tapping into different parts of the Apple M1 chipset, the Premiere Pro Beta shines in other areas as well. Optimizing our Adobe Sensei AI and ML features for the Apple Neural Engine provides next-level performance gains. For example, Scene Edit Detection, powered by Adobe Sensei, is at least 430 percent faster on an Apple M1 13" MacBook Pro than an Intel-powered system with similar specifications. Fine-tuning Premiere Pro for the M1's Unified Memory improves overall efficiency of the application, and our own testing shows significantly longer battery life.
TEST GEAR
The Pfeiffer Report compared the Premiere Pro Beta on 13" MacBook Pros with 2TB SSD hard drives. The M1 systems had the Apple M1 chipset with 8-core CPUs and GPUs and 16GB of Unified Memory. The Intel-based systems had 2.0 GHz quad-core CPUs and 16GB on onboard memory.
The tests included XAVC 4K media at 25, 50, and 100p, and XAVC S-I 4K 50p, ProRes 422, and iPhone 12 (HEIC) 4K footage. For more detailed information M1 benchmark testing and results, see the full Pfeiffer Report.
---
Bookmark the
permalink
.