Adobe Premiere Pro CC: When to Use Maximum Render Quality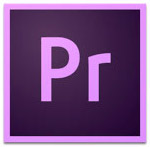 In the beginning, before GPUs existed, all video scaling and rendering was done by the CPU. And, as you can imagine, that took a long time.
(I still clearly remember adding a Gaussian Blur to a clip in Premiere 4, back in 1998, that took 30 seconds to blur a single frame of video. And, at the time, I thought that was amazingly fast!)
Since then, as GPUs took over the rendering load from CPUs, editing has gotten much, MUCH faster! A GPU is optimized for rendering digital images quickly in a way that a CPU just can't.
However, converting Premiere from CPU-based effects to GPU-based effects is neither simple or fast. Because of this, these two render options appeared many years ago and have been confusing editors ever since.


These settings can be applied to individual sequences or an entire export. But, what do they do and when do you use them?
The short answer is: As Adobe migrates toward more GPU-based effects both of these options are quickly becoming unnecessary.
Maximum Bit Depth. If you have a GPU, Maximum Bit Depth is irrelevant as you're already getting that performance if applicable to your media. Turn this off. (Adobe Reference)
Maximum Render Quality. If you have a GPU, this, too can be turned off. The only reason to turn it on is if you are scaling your images – up or down – and see jagged edges on clearly defined diagonal lines. As of this time, scaling is still CPU-based, and only effects calculated using the CPU are affected by this setting. (Adobe Reference)
SETTING SUMMARY FOR GRAPHICS ON A MAC


In Adobe Media Encoder, which handles all exports from Premiere, make sure that the Video Renderer is set to Metal (or the soon to ship Metal 2).


When creating a new sequence in Premiere Pro CC, make sure both options are turned off.


When exporting from Premiere, leave both these options off unless you are scaling images larger and seeing jagged lines on the edges of your images. In that case, turn Maximum Render Quality on.
Given the number of effects that are now GPU accelerated, there is no benefit to using Maximum Bit Depth, because that is used by the GPU automatically.
---
Bookmark the
permalink
.