Adobe Premiere Pro CC: The Basics of Masks [video]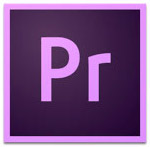 [This is an excerpt from a recent on-line video webinar: "Practical Uses of Masks in Premiere Pro CC" which is available as a download in our store, or as part of our Video Training Library.]
SESSION DESCRIPTION
Many editors are intimidated by masks. But, really, all a mask does is allow us to select a portion of an image. In this session, Larry Jordan illustrates a variety of practical ways we can use masks to create visual effects and improve our color correction.
The masks inside Adobe Premiere are both powerful and flexible, especially when it comes to color correction. Color correction allows us to fix color problems with our clips. With the recent addition of the Lumetri Color Panel to Adobe Premiere Pro CC, Adobe has gathered all of Premiere's color correction features into one easy-to-access place; while masks allows us to specifically focus where a color change occurs.
In this session, you'll learn:
The basics of applying a mask
Tracking a mask
The fundamentals of color correction
Using masks to improve color correction
Plus, other masking effects you can use everyday
If you always wanted to learn more about masks, how they can expand the visual effects you create and improve your color grading, this session is for you.
In this short video excerpt, Larry Jordan illustrates the basics of applying, modifying and deleting a mask inside Adobe Premiere Pro CC.
---
Premiere Pro CC: The Basics of Masks
TRT: 6:46 — MPEG-4 HD movie
---
Our website offers lots more video training in our store.
---
Bookmark the
permalink
.