Adobe Premiere Pro CC: Mask and Track [Video]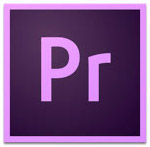 [This is an excerpt from a recent on-line training: New Features in Adobe Premiere Pro CC (2014) and Adobe Audition CC (2014), which you can download from our store. You can also access all our Adobe training when you become a Video Training Library subscriber.]
Adobe added a number of new features to Adobe Premiere CC with the 2014 update. In this short video tutorial, Larry Jordan highlights one of the most useful: effect masking and tracking.
Normally the province of After Effects, we can now apply an effect to a portion of a clip – say to blur a face – then track that effect as the subject moves within the frame. As you'll discover in this tutorial, this is a very easy effect to achieve – once you know how.
---
Mask and Track Effects in Adobe Premiere CC (2014)
TRT: 7:04 — MPEG-4 HD movie
NOTE: This video may not play inside FireFox, if so, please use a different browser.
Visit our website to see Final Cut Pro Training & more!
---
Bookmark the
permalink
.