Adobe Premiere Pro CC: HDR Compression Guide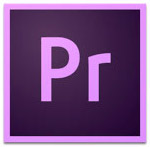 Adobe Premiere Pro CC supports four codecs for HDR output:
H.264
HEVC
JPEG 2000
XAVC-Intra
However, there's nothing online about HOW to export these and retain the high dynamic range images.
Recently, in talking with Adobe, I discovered they have an unpublished guide to exporting and compressing HDR media. I was given permission to share it with you.
Here's the link to the HDR Compression Guide for Premiere Pro CC
Recently, I also created a webinar that goes into detail on how to create HDR sequences in Premiere. (Here's the link.) Once your HDR sequence is built and you are ready to export:
Select the sequence.
Choose File > Export > Media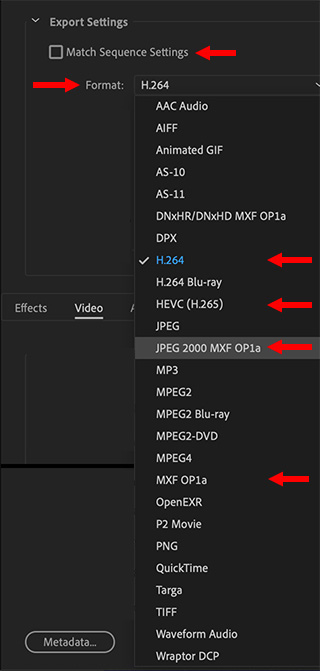 (To make this easier to read, I masked other interface elements.)
In Export Settings:
Uncheck Match Sequence Settings
Select one of the four supported formats.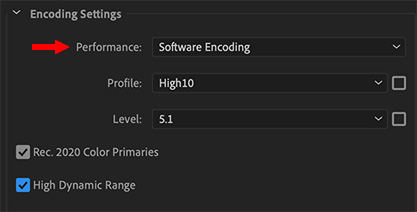 Next, go to the Video section.
Scroll down to Encoding Settings and set Performance to Software Encoding. From there, follow the specifications on this Guide based on the format you want to export.
For the smallest files, choose either H.264 or HEVC. For the highest quality, choose JPEG 2000 for Rec. 2020/PQ format files, or XAVC-Intra for Rec. 2020/HLG files. Only XAVC-Intra supports REc. 2020/HLG.
IMPORTANT NOTE
Exporting HDR material will be very slow. I have not tested all four settings, but exporting H.264 took nine minutes to export one minute of material. HEVC will be slower. This is because neither is hardware-accelerated, yet.
Output speed is CPU-based. The faster the CPU and the more cores it contains, the faster the export.
So, give yourself LOTS of time to export any HDR project!
---
Bookmark the
permalink
.