Adobe Premiere Pro CC: Color Match [video]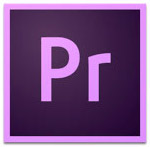 [This is an excerpt from a recent on-line video webinar: "New Features in Adobe Premiere Pro CC" which is available as a download in our store, or as part of our Video Training Library.]
SESSION DESCRIPTION
Adobe introduced a number of new features in the April, 2018, update to Premiere. In this week's webinar, we'll take a look at them, plus take a short side trip into some of the key new features in Audition.
Join host, Larry Jordan, as he showcases the new features in both Premiere and Audition, including:
Color Match
Split view options to compare shots
The new Timecode panel
Improved Essential Graphics panel
Improved text handling and animation
Adobe Stock integration
Improved Video Limiter
Auto-ducking of audio clips
And, four new features in Adobe Audition CC
This is a great way to get up to speed on all the new features quickly.
In this short video excerpt, Larry Jordan illustrates how to use the new Color Match and side-by-side display feature.
---
Premiere Pro CC: Color Match
TRT: 6:14 — MPEG-4 HD movie
---
Our website offers lots more video training in our store.
---
Bookmark the
permalink
.