Adobe Premiere Pro CC 2018: The New Font Menu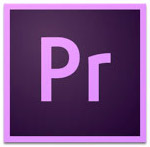 One of the more obvious – but entirely welcome – new features in the 2018 update to Adobe Premiere Pro is the new Fonts menu.
FIRST NOTE: I think this new menu also appears in After Effects.
SECOND NOTE: To learn more about fonts in general, see this video. I enjoy using typefaces and created an entire webinar devoted to them here.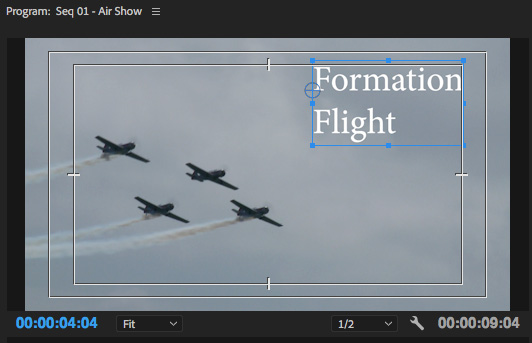 For example, here I've used the relatively new text tool to add a title directly in the Program monitor. The text isn't bad, really, but it certainly doesn't seem to be, um, soaring with military precision.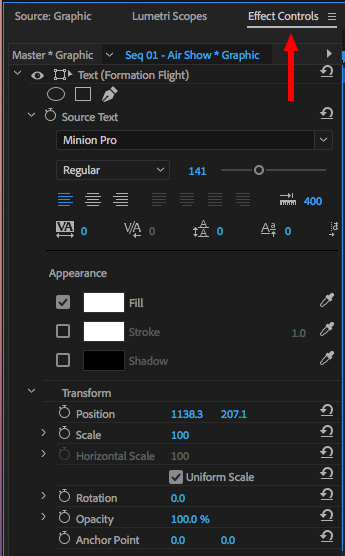 We could change this text the old, boring way:
Open Effect Controls
Select the text you want to modify; in this example, I selected "Formation Flight"
Adjust whatever you want to adjust
But why do something you already know when you can learn something news?
NOTE: If you want to get a jump on this tutorial, change the font and you'll immediately see this new feature.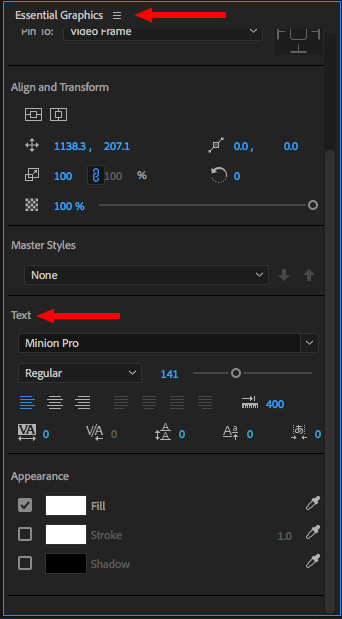 Instead, let's check out the new Essential Graphics and text tools:
Select the Move tool (shortcut: V)
Select the text in the Program Monitor that you want to modify
Click the newly-renamed Graphics workspace (it used to be Titles)
In the Essential Graphics panel on the right, click Edit
Scroll down to the Text section and modify as you see fit
THE NEW STUFF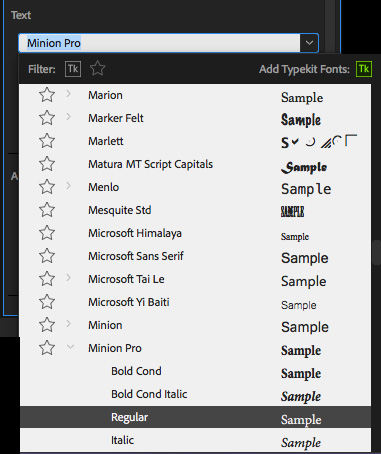 What's new is the revised Font menu. Now, not only can we see a list of fonts, but a sample of the fonts are displayed in the typeface itself on the right. (Yup, this is a LOT like the Photoshop font menu.)
While the illustrations are a bit small, even these hints can be really useful in finding the right font to convey the emotion you want for your project.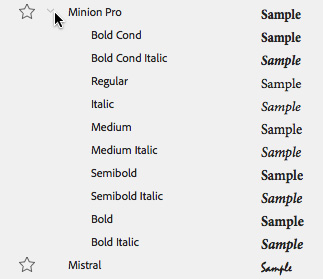 Twirl down the small right-pointing arrow to the left of the name of the font to see all the different weights available inside.
BUT WAIT, THERE'S MORE…!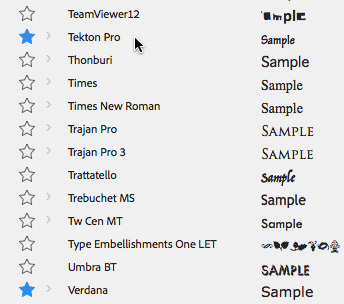 See those stars on the left. These allow you to select Favorites, as I've done here for Tekton and Verdana.
One of my BIG frustrations  in any software is navigating a long font menu. I love fonts and try to use different ones in my projects. But it is really painful scrolling to the bottom of a long font list. Which means that I owe an apology to all fonts who's name starts with any letter later than "L," because I have ignored them for all the wrong reasons for far too long.
Especially because we can't type a letter and jump to a font beginning with that letter. We have to scroll… and scroll… and, sigh, scroll.
But, no more!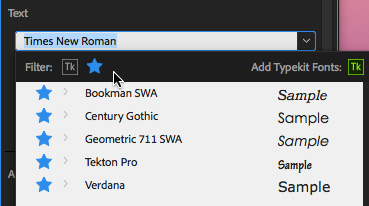 Instead, once you've starred your favorites, click the star icon up in the Filter bar and all your Favorite fonts are isolated and displayed, regardless of where they occur in the overall font list.
I like this feature a LOT!

Even better, if you've downloaded some Typekit fonts, you can quickly see which those are by by clicking the Tk icon.
NOTE: To remove a filter selection, just click the icon again to deselect it.
SUMMARY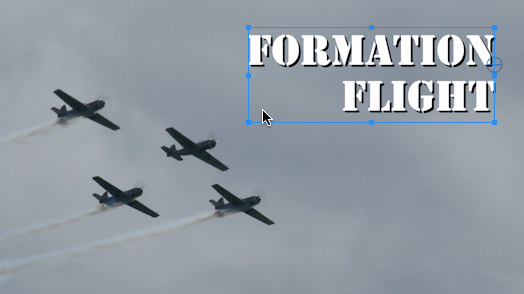 It seems like a small thing, but the new font menu in Premiere makes using ALL your fonts a lot faster and easier.
---
Bookmark the
permalink
.