Adobe Premiere CC: The Loudness Radar [video]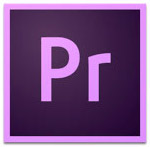 [This is an excerpt from a recent on-line video webinar: "Advanced Audio for Adobe Premiere Pro CC 2015" which you can download from our store. You can also access all our training when you become a member of our Video Training Library.]
This webinar is the second of a three-part series on audio techniques in Adobe Premiere. Building on the basics of audio covered in Webinar 178b – Audio Basics, this session examines advanced audio techniques in Premiere:
Apply and modify audio filters
Learn how to use key audio filters
Repair problem audio
Use the Track Mixer
Use the Loudness Monitor
Send files to and from Adobe Audition
In this short video excerpt, Larry Jordan illustrates how to use the Loudness Radar in Premiere to determine average audio levels.
---
Using the Loudness Radar
TRT: 3:46 — MPEG-4 HD movie
Our website offers lots more video training in our store.
---
Bookmark the
permalink
.