Adobe Announces New Updates at IBC 2014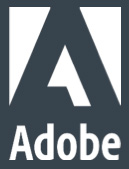 This morning, at IBC 2014, Adobe Systems revealed forth-coming updates to:
Adobe Premiere Pro CC
After Effects CC
Story CC
Prelude CC
Audition CC
SpeedGrade CC
Adobe Media Encoder CC
Adobe Anywhere for Video
While no pricing or specific release dates were announced, if the past is a guide, the new versions should ship sometime in late October. The update will be offered free to all current Creative Cloud subscribers.
This article details what Adobe announced and features an exclusive interview with Bill Roberts, Senior Director of Product Management for Creative Cloud for Video at Adobe, explaining why Adobe made these changes.
BACKGROUND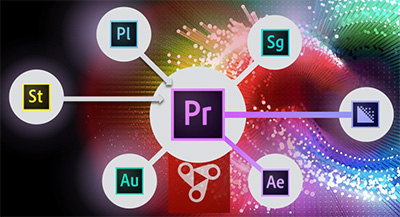 The updates key on four areas:
Support for cutting-edge hardware and standards is accelerated via Adobe Creative Cloud, enabling the company to respond quickly to new hardware and software standards. Key updates extend native file support, with the addition of the GoPro CineForm intermediate codec and AJA RAW. Performance enhancements include accelerated Masking & Tracking; and new GPU-optimized playback that delivers better performance when viewing extremely high resolution 4k and ultraHD footage from Phantom Cine, Canon RAW and RED R3D files.
A refreshed user-interface across all the video applications supports HiDPI displays for both Mac Retina Displays and Windows 8.1, providing a cleaner appearance, and enabling video pros to stay focused on their projects.
Powerful new media and project management features, including Consolidate & Transcode; Search Bins; and Multi-project Workflows offer more ease and flexibility, at the project level, so Adobe Premiere Pro CC users can complete tasks more smoothly. For video playback, Adobe Media Encoder now includes destination publishing with preset options so users can render, deliver and share projects to multiple locations, automating the delivery process. Additionally, Extended Match Source support now includes QuickTime and DNxHD formats, simplifying the workflow for users who are transcoding or rendering content.
Streamlined workflows and ongoing refinements make everyday tasks easier and faster inside Adobe CC video apps, including Timeline Views in Adobe Premiere Pro CC; Curve adjustments and Look Hover previews in Adobe SpeedGrade® CC; and Rough Cut Dissolves and keyboard shortcuts for tagging in Adobe Prelude® CC.
Globally, Adobe refreshed the interface for all their video products. As Al Mooney, Product Manager for Professional Video at Adobe said: "Our goal was to reduce the flash and flatten the interface to make it easier to get into the editing."

During a press presentation last week, Bill Roberts, Senior Director of Product Management for Creative Cloud for Video at Adobe, announced that Adobe Premiere Pro CC was exclusively used to edit David Fincher's feature film: Gone Girl (Kirk Baxter, ACE, was the editor), Saturday Night Live uses Premiere for all their comedy roll-ins, and a variety of broadcast networks around the world are also now using Premiere, including: ABC, BBC, CNN, NBC Sports, ITV, Viacom and others.
"We now have 2.3 million Creative Cloud subscribers," reported Roberts. "This is our 5th year of double-digit expansion for our video products. Since first releasing the Creative Cloud, we've added nearly 600 new and enhanced features, and released 67 feature-bearing updates."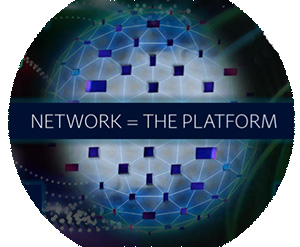 "Premiere is the hub around which all our video applications revolve," said Roberts during the presentation. He emphasized that "the network is the platform," where all their video applications are able to work together from capture to delivery. Also, Adobe is positioning Premiere Pro for improved color (Rec. 2020), faster frame rates (120 fps and beyond) and higher resolution images (8K UHD).
Both Roberts and Mooney emphasized that there were more than 200 partners developing plug-ins and panels (3rd-party workflows integrated directly into Adobe applications). Companies that were specifically highlighted were:
Pond5. Stock footage
EVS. Integrated media asset management
Deltatre. Data-assisted logging of growing files (files which can be edited while still being recording)
NRK. Customer-specific media asset management integration
PRODUCT SPECIFICS

Here are specific product notes from Adobe's press release:
Adobe Premiere Pro CC
Automatically generate new bins based on search criteria, including Advanced Timeline Search. Search bins update automatically as you add new content to your projects. Streamline large projects with Consolidate & Transcode. Bring everything you need into one workspace with new Multi-project workflows: open media and sequences from other projects and bring existing clips, edits, transitions, or graphics directly into your current project.
Premiere Pro helps you keep on top of today's high-resolution workflows. Open or encode GoPro CineForm, an easily managed, cross-platform codec, ideal for high resolution footage. Harness the power of the GPU with native support for 4K, 5K, 6K and higher content, now including AJA RAW, Canon RAW, and Phantom Cine, as well as RED and Cinema DNG footage.
Adobe After Effects CC
Along with a new look, the next release of After Effects offers an enhanced Live 3D Pipeline, allowing artists to work faster with 3D elements in their compositions, enhanced Anywhere collaboration, and usability refinements that make motion graphics and visual effects work easier and more efficient.
Adobe Prelude CC
Log your metadata while the event is in front of your eyes. Use keyboard shortcuts together with your custom tags to prepare content efficiently—and without typos. Deliver media that gives your editor a running start for a faster turnaround in post-production. Add In and Out points more efficiently and apply transitions across clips in the Rough Cut Timeline. Replace, or augment, camera audio with new support for multiple audio tracks.
Adobe SpeedGrade CC
Working with Looks in SpeedGrade has never been easier: hover to preview Looks in the main image Monitor, and click to apply. Add Curve adjustments by adding and dragging points on a curve. Use Curve grading layers on their own or in tandem with the other SpeedGrade color correction tools. With Grading Layer Grouping you can group and name parts of your overall Look, combine Looks, or copy and paste selected grading layers. Add 4K monitoring with Enhanced Mercury Transmit, including new support for Blackmagic video cards.
Render and deliver your work in one fell swoop with Destination Publishing: Add preset options for FTP sites, or your local Creative Cloud folder. Send to multiple locations and track rendering and upload in the same panel. Automate transcoding of all of your project files at once by dragging Premiere Pro or Final Cut Pro XML projects into your Watch Folder.
Adobe Audition CC
Open virtually any video format, including RED, XDCAM, MXF, and others. Video files now load faster and play more smoothly. Minimize background noises while amplifying and leveling speech with a powerful new Target Dynamic Range parameter providing even better volume leveling for spoken content. Read and add notes to audio files with iXML metadata support.
Adobe Story CC Plus
Customize text boxes so that notes and comments stand out and assign numbers to camera shots to align with your scene order.
Adobe Anywhere
Adobe Anywhere, the collaborative workflow platform that empowers users of Adobe professional video solutions, such as Adobe Premiere Pro CC and Adobe After Effects CC, to work together using centralized media and assets across standard networks. Adobe Anywhere complements Creative Cloud applications and enables deep collaboration for large organizations working with video, including broadcasters, educational institutions and government agencies. Enhanced support for Adobe After Effects® CC enables visual and motion graphic artists to collaborate more effectively so they can spend more time working creatively and less time searching for missing footage and collecting files. Additionally, new options in the Adobe Anywhere app for iPad are added, so users to scrub and review video footage faster.
Adobe Anywhere for video adds robust collaboration support for After Effects users and brings refinements to the Adobe Anywhere app for iPad, including new scrubbing gestures and sorting options. A new streaming API allows facilities and broadcasters to integrate content from Adobe Anywhere into a variety of user experiences on the web or mobile devices.
AN INTERVIEW WITH BILL ROBERTS

After Adobe's announcements, I spoke with Bill Roberts, Senior Director of Product Management for Creative Cloud Video at Adobe to learn more about the reasons behind this new version. Here's our conversation.
Larry: Bill, what was Adobe's goal with this version?
Bill: Well – our tag line is "Creative Possibilities are Wide Open", which is our way of trying to pull together many themes. Making File-Based workflows at any resolution or frame rate simple and painless is really at the core of our strategy. You see all kinds of features for Premiere Pro that allow you to work more with the metadata around the file rather than the file itself – this means making adding metadata easier (tag panel in Prelude) and easier searching in Premiere Pro – (Search Bins that allow automatic grouping of file-based media on any type of metadata) and ability to search in the Timeline.
Another big part of this is making sure the applications are FULLY optimized for the platforms our customers are using: in the spring we talked about deBayering of RED on the new Mac Pro, now we've extended that GPU usage to other formats such as Phantom Cine and Canon RAW. This extended hardware support also includes extending HiDPI
support to all platforms (Windows added to our existing Mac support) and starting to explore touch, not just on devices, but as part of the laptop computing experience – gestures pioneered on the trackpad are being migrated to direct screen manipulation.
Long story short: get the technology out of the way, present the media in the way people think about it and delight them with performance and interaction to allow them to tell the best stories possible to inform and entertain the world.
Larry: In your press briefing you said that the "Network is the heart of the platform." What does that mean?
Bill: It's a big statement – but if I rewind in my career to 20 years ago, the platform was custom-built hardware. Switchers, DVEs, VTRs etc. If we go back to the early 1990's, the workstation became the platform – at first with custom hardware to allow compressed video playback and much later allowing uncompressed playback without specialized hardware. Adobe really began to shine in this age. We are a pure software company so the latter Workstation age and the recent age of the powerful laptop combined with a shift to file-based workflows made the computing platform something that you could personally own – but all of the above models rely on data to be resident on the device or in the same building, but this is changing: Whether the Network is the Internet or an intranet, your machine is connected now.
This means many things compute can be remote and workgroups can be virtual (As in the case if
you're using Adobe Anywhere – I will be hosting a session at IBC with Mark Keller, CTO of Hogarth on how they are creating virtual teams for their advertising organization that span all of EMEA – whilst the data stays in one location.) It can also be as simple as Creative Cloud files that can be synced and shared – products such as AME can now directly publish to your Creative Cloud account – allowing files to be instantly shared with your virtual team no matter where they are.
Larry: Where and how does the Creative Cloud fit into this?
Bill: It's a huge part of the vision – we really see Creative Cloud as being the hub of your workflow, particularly for creative individuals or small teams where the project structure may change week to week or month to month (as contrasted with Broadcasters – who tend to define and implement more "static" workflows) Today – you can make a shared folder the location for your Premiere Pro Project and media, this can be synced with other users and you can add comments. This is not concurrent collaboration (as we have with Anywhere) but can be really powerful for small teams and can extend across other disciplines. Think of getting the best After Effects Artist to do a shot for you – really easy way of keeping everything in one place. Creative Cloud is something that is hugely important to all of Adobe, so we're not doing any big Creative Cloud announcements at IBC, but our MAX event will follow in October – stay tuned!
Larry: How does Adobe view the trend toward higher-resolution video?
Bill: BRING IT ON! We've been working with 4K data for quite some time – we now see lots of 5 and 6K source footage coming in – but where we get really excited about is delivering better home experience and the adoption of 4K sets is growing fast:
http://www.businessinsider.com/the-rise-of-4k-tv-2014-3
However, if you look at the size of new sets, the 4K pixels is really something that is needed – but we also need to worry about frame rate – adopting 50P in EMEA and 60P in North America. Most exciting is extended color range to the home. Dolby with Dolby Vision is on the front end of this experience. We're working with Dolby to deliver a great experience to the home and our Chief Color Scientist, Lars Borg, is chairing the SMTPE committee on mastering for Rec. 2020 (higher dynamic range) and Rec. 709 (our current HD color space). Ultimately when you combine 4K + High Frame Rate + Extended Gamut makes for an awesome home experience.
Larry: You made the comment in the press briefing that Adobe wants to "make file-based workflow feel file-less." What does this mean?
Bill: File-based workflows have been a double edged sword — breakthrough cost and flexibility, but lots of files need to be managed & manipulated. This takes time away from the creative process. Think about the file names your DSLR or any camera produce. They're not meaningful until you can log them or simply see the content in the files.
This was the major motivation for creating Adobe Prelude. Prelude gives users a powerful set of tools to deal with this new aspect of their workflow. It makes it easy to do renaming, file ingest, tagging or temporal logging of the content and creating sub clips. Along the way, Adobe created a file-less logging workflow with the Adobe Live Logger iPad app. Using integrated support for Timecode Buddy, users can log events in real-time and integrate their logging metadata with recorded media later in the workflow.
In addition, Adobe Anywhere provides the ability to bridge automated workflows with creative work. It lifts the burden of file management from the creative user. Users just sign in, see their content and edit it. There are no files to mess with and the tedious job of manipulating files can be delegated to an asset management system. The Anywhere API is the key to automating file movement behind the scenes and allowing creative people to focus on creative work.
Larry: One of the striking new features in this version is the new interface. Why change something that was already successful?
Bill: Evolution. We've been pushing the UI forward since CS6 – first Apple went to HiDPI display so we supported that, now it's on Windows, this lead to the removal of small bevels and lines and things that would not scale well for these denser pixel screens. Windows is now also supporting touch, so you need to start making things you adjust more suitable to direct manipulation (for example, if you compare the [current version of] SpeedGrade with the upcoming version, all the sliders have larger touch points) and the gestures we built out of the track-pads are now being transferred to direct manipulation. We're really at the beginning of a process that we see as an evolutionary path that will continue for years. Our goal is to work with our customers to ensure that every change we make improves speed and efficiency.
Larry: (smile…) It has a dark gray interface, does that mean it is "iMovie Pro???"
Bill: Nah, the darker color is more about color being a dynamic part of the creative process – we want a consistent look and feel to all our applications and ensure that the image is front and center to the user.
Larry: What changes are you making to Adobe Anywhere?
Bill: Many of our customer requests are on the back end – the open REST API allows users to create completely custom workflows with a standard product. One of the key changes is adding access to the H.264 stream the Mercury Streaming Engine creates. This allows customers to create experiences that are custom designed for their environment, such as a browser-based web interface for legal to approve programming is something that can now be built. We have also started to expand the usage of the product from just News, Sport, and Advertising into heavier projects. Long form entertainment has many more assets, so we've made changes to the API for bulk loading of assets and have improved performance for large projects. We've also added improved sorting and gesture support to the iPad app, which we built to demonstrate the beginning of what was possible and inspire our customers and partners to think about what mobile collaboration experiences could mean for their workflows.
Larry: Is Adobe Anywhere filtering down to the workgroup level?
Bill: When we introduced the collaboration platform we wanted to solve the big customer Enterprise workflow challenges (start with the hard stuff) and delight them. Although we are focused on enterprise customers today, our intention is to "nail it" and "scale it" with a solution that serves smaller workgroups as well.
Larry: When will this version be released?
Bill: We're not announcing release dates for any of our products at this point – we feel it's our responsibility to the industry to reveal our features at key events like IBC, then announce the ship date later, PR will keep you posted.
SUMMARY
Adobe is demoing the new versions this week at IBC. We'll learn more about Adobe's plans and specific features in the weeks leading up to the final release.
---
Bookmark the
permalink
.