Adobe Encore: Create Stories (Chapter Playlists) [Video]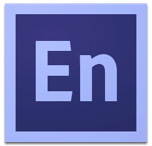 [This is an excerpt from a recent online video training: Create DVDs and Blu-ray Discs Using Adobe Encore, which you can download from our store. You can also access all our Adobe training by becoming a Video Training Library subscriber.]
In spite of the constant drumbeat from technology companies, the media world is not yet ready to abandon optical media like DVDs and Blu-ray Discs. The key, today, is finding and learning the software you need to create professional-grade discs: Adobe Encore.
Stories are one of my favorite DVD and/or Blu-ray features. A story allows us to create excerpts from existing media, restructure scenes, even create parallel titles, all from the same media. While stories are generally not used in narrative fiction, they are really helpful in training, documentary and corporate projects.
In this short video training, host Larry Jordan shows you how to create stories using Adobe Encore.
---
Create Chapter Playlists (Stories) in Adobe Encore
TRT: 7:01 — MPEG-4 HD movie
NOTE: This video may not play inside FireFox; if so, please use a different browser.
Visit our website for more great training and editing ideas!
---
Bookmark the
permalink
.