Adobe Audition CC: New Features (April, 2018) [video]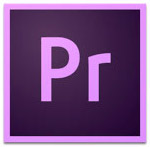 [This is an excerpt from a recent on-line video webinar: "New Features in Adobe Premiere Pro CC" which is available as a download in our store, or as part of our Video Training Library.]
SESSION DESCRIPTION
Adobe introduced a number of new features in the April, 2018, update to Premiere. In this week's webinar, we'll take a look at them, plus take a short side trip into some of the key new features in Audition.
Join host, Larry Jordan, as he showcases the new features in both Premiere and Audition, including:
Color Match
Split view options to compare shots
The new Timecode panel
Improved Essential Graphics panel
Improved text handling and animation
Adobe Stock integration
Improved Video Limiter
Auto-ducking of audio clips
And, four new features in Adobe Audition CC
This is a great way to get up to speed on all the new features quickly.
In this short video excerpt, Larry Jordan illustrates three new features in Adobe Audition that specifically help filmmakers mix their projects.
---
Audition CC: New Features
TRT: 6:02 — MPEG-4 HD movie
---
Our website offers lots more video training in our store.
---
Bookmark the
permalink
.