Adobe Audition CC: Automatic Speech Alignment [video]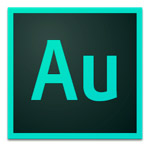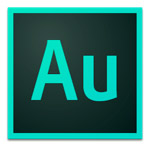 [This is an excerpt from a recent on-line video webinar: "Audio for Video Editors: Adobe Audition" which you can download from our store. You can also access all our training when you become a member of our Video Training Library.]
This webinar is the third of a three-part series on audio for video editors. Hosted by Larry Jordan, this session examines the advanced audio capabilities of Adobe Audition for mixing video projects created by Final Cut Pro X or Adobe Premiere Pro CC. The webinar covers:
Edit and organize Timeline clips
Add fades and changing fade shapes
Synchronize ADR with on-set dialog
Repair problem audio – hum, clicks, distortion and more
Use the Track Mixer
Create submixes for filters and stems
Test the final mix for frequency and amplitude issues
In this short video excerpt, Larry illustrates how to use Adobe Audition CC and its Automatic Speech Alignment tool. A typical use for this technique is matching an ADR recording with on-set audio.
---
Automatic Speech Alignment
TRT: 5:11 — MPEG-4 HD movie
Our website offers lots more video training in our store.
---
Bookmark the
permalink
.