Adobe Announces Updates to Creative Cloud Applications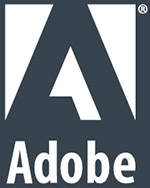 This morning, Adobe announced new features coming to Adobe Creative Cloud applications. The new software will be showcased at IBC and released later this year as part of the Adobe Creative Cloud subscription service. Adobe did not announce a release date.
New features will speed up production timelines, enable more seamless workflows and deliver powerful new capabilities to existing software tools. The updates include Adobe Sensei-powered animation, intelligent audio cleanup tools, selective color grading, advanced data-driven motion graphics templates and end-to-end VR 180 support.
"Video professionals face short deadlines, clunky handoffs and long lists of deliverables," said Steve Warner, vice president of digital video and audio at Adobe. "This latest Creative Cloud release introduces new innovation and capabilities to address these challenges and make common tasks faster and easier."
The details below are taken from Adobe's press materials.
EXECUTIVE SUMMARY
Explore new ways to animate — Mold layers into new, dynamic shapes with new Mesh Sculpting tools that twist, bend and scale under your creative control in After Effects. Leveraging artificial intelligence and machine learning technology in Adobe Sensei, instantly create and animate unique, stylized puppets using a webcam and reference artwork with Character Animator's new Characterizer.
Sound better — Instantly improve audio with intelligent clean up tools, DeNoise and DeReverb, in the Essential Sound panel. Dial down or remove background noise and reverb from a sound clip that's been intelligently adjusted by adaptive algorithms.
Take control of color — Take the guesswork out of curve adjustments and bring simplicity and precision to selective color grading and color management with new Lumetri Color tools in Premiere Pro and After Effects.
Turn data into stories — Drag and drop spreadsheet files to Motion Graphics templates to generate visual representations of information within video projects using data-driven infographics in Premiere Pro.
Jump into immersive video — Add new support features for 180-degree immersive video in Premiere Pro and After Effects, including optimized ingest, effects and output in Google VR 180 for viewing on YouTube or other platforms.
Collaborate seamlessly — Invite groups and individual collaborators for Team Projects and easily access team members from your enterprise address book to choose collaborators and save groups.
Improve Adobe Stock workflows — Search and sort millions of curated, contemporary 4K and HD cinematic footage and professionally-designed Motion Graphics templates, right from the Essential Graphics panel in Premiere Pro and After Effects.
PROJECT RUSH
Project Rush is an all-new, cross-device app that lets you create and share professional-quality video, including simplified color, audio, and motion graphics. A common interface and background syncing make it easy to move between mobile devices and desktop systems. A shared architecture means you can open native Project Rush projects in Premiere Pro when you need to take your work to the next level. Built on core Adobe technologies from Premiere Pro, After Effects, and Audition, Project Rush gives you the power to capture, create, and deliver online content from almost anywhere. Project Rush remains in beta.
NEW FEATURES: ADOBE PREMIERE PRO CC
Motion Graphics workflows
Motion Graphics templates provide a comprehensive toolset for creating and managing imagery and brand identity in video content, combining polished graphics with efficient customization in editorial. New authoring tools in After Effects streamline production in Premiere Pro with parameter grouping to organize the template and order the workflow for editors.
Data-driven infographics turn numbers into stories in Premiere Pro. Drag and drop spreadsheet files onto Motion Graphics templates to generate visual representations of your information. Even better: updates to the spreadsheet are reflected automatically in the graphic.
Intelligent audio cleanup
Instantly improve your audio by removing background noise or reverb with new Reduce Noise and Reduce Reverb sliders in the Essential Sound panel. Make audio easy with intelligent tools and take your video productions to the next level.
Storytelling with color
The Lumetri tools turn color and light into an integral part of editorial so you can refine your cuts and your color in the same creative workflow.
New Selective Color Grading tools in Premiere Pro and After Effects take the guesswork out of curve adjustments. Expanding on the Hue Saturation "donut," Selective Color Grading offers more tools with greater precision by pairing values, such as Hue vs Hue and Luma vs Saturation, on two axes that show you exactly how much you can adjust any parameter as you work.
End-to-end VR 180
Create content that puts your audience into the middle of the action and jump into immersive video with new support for VR 180, including optimized ingest, editorial, and effects, for monoscopic and stereoscopic content. Output finished videos in the Google VR180 format for YouTube or other platforms.
As with existing support for 360 content, you can view 180 media on-screen as flat equirectangular images, mouse around rectilinear VR view (also on screen), or using VR headsets with the Adobe Immersive Environment. Turn films into experiences with immersive storytelling in Premiere Pro.
Spatial Markers: Review immersive media more efficiently in the Adobe Immersive Environment. Place spatial markers on your media while in your headset so you can easily find those areas when you return to the desktop Timeline.
Theatre Mode gives you a new portable reference monitor within the Adobe Immersive Environment: a virtual screening room for collaborating with your director or producer, whether for 2D or immersive content, or a combination of both.
Performance and format support
Hardware-based encoding and decoding for H.264 and HEVC
offer better performance and faster rendering. Improved image processing provides more responsive playback, rendering, and Lumetri Color performance.
New native format support now includes ARRI Alexa LF (Large Format), Sony Venice v2, and the HEIF (HEIC) capture format used by iPhone 8 and iPhone X. Improved visibility for QuickTime 32 files makes it easier to identify legacy media in your projects.
Premiere Pro also introduces Timecode shortcut entry, support for the Australian Closed Captioning Standard, new language support for keyboard shortcuts, and more.
TEAM PROJECTS
Improved invitations workflow: Save time by inviting collaborators to a team project using groups synced from your organization's directory.
ADOBE AFTER EFFECTS
Collaborative workflows with Motion Graphics templates
Long a hallmark of After Effects and the Adobe apps, connected workflows drive efficiency and empower creativity. Motion Graphics templates encapsulate complex After Effects projects into single files with simplified controls for use in Premiere Pro. Workflows like this, including Dynamic Link integrations, eliminate any need for intermediate rendering between applications, speed up production and keep your media editable at any stage of the pipeline.
Simplified authoring: Designed to streamline editorial in Premiere Pro, After Effects artists can now hand off uncluttered Motion Graphics templates with editable parameters organized into groups with custom headings and twirl-downs for showing (or hiding) each set of controls. Your editors will love you.
Font controls: Unlock font settings and enable editors to change typefaces without having to ask you to resubmit the template. Like everything else in Motion Graphics templates, you decide which elements can be customized and which should not.
Responsive Design—Time: Preserve the integrity of keyframes within flexible, stretchable After Effects compositions to protect designated regions, such as intros or outros.
Faster animation and compositing with more control
Advanced Puppet pins for Mesh Sculpting add new life to your animations. Advanced pins allow you to define the position, scale, and rotation of the pin giving you significant control over how the Puppet effect mesh deforms around that pin. Use Bend pins to create organic movements within a design, such as a breathing chest or a wagging tail.
Depth Passes: Position objects quickly and easily in 3D space. Access the depth data of native 3D elements directly within After Effects and easily composite an image layer to look as if it's a part of a 3D scene. Apply depth effects to make elements look natural or use depth data as part of your creative workflow to simulate 3D looks. Depth passes work with either the Classic 3D or the CINEMA 4D renderers inside After Effects.
Improved power and performance
Native Mocha Plug-In for After Effects: Track surfaces faster and more accurately with the new GPU-accelerated Mocha AE Plug-In for After Effects. Mocha AE is now an integrated plug-in with a simplified interface that runs natively in After Effects.
Performance & GPU Optimizations: After Effects runs faster with across-the-board performance improvements and nine new GPU-optimized effects, including Fill, Curves, Exposure, Noise and Color Balance (HLS), to help you work more efficiently.
End-to-end VR 180: Augment editorial workflows for immersive content with new support for VR 180 immersive content. Add VR 180 effects and work interchangeably with 180 and 360 material. Output finished videos in the Google VR180 format for viewing on YouTube or other platforms.
Format Support: Work faster with hardware-accelerated decoding of H.264 and HEVC video on macOS, and import files encoded with the HAP codec.
Selective Color Grading: Innovative new Lumetri Color tools for curve adjustments offer two axes with paired values for simplicity and precision.
Easier & Faster Expressions: Accelerate your animation workflow with a modern new JavaScript engine. Expressions are easier to create and run up to five times faster than before.
Other new features include brand-new in-app learning tools for users who are starting out with After Effects, group invitations for Team Projects, Theatre Mode for previewing flat video in an HMD, the ability to set guide positions numerically, and more.
ADOBE AUDITION
Intelligent audio cleanup
Instantly improve your audio by removing background noise or reverb. The new DeReverb and DeNoise effects let you dial down reverb or background noise.
Adaptive algorithms apply real-time adjustments based on the specific characteristics of sound clips. Work fast and keep it simple using the DeReverb and DeNoise sliders in the Essential Sound panel or choose them in the Effects rack for even more power and control.
Powerful recording and mixing
Build stories in sound within a rich, responsive multitrack environment with all the tools you need for recording and mixing audio projects of any kind, including video, broadcast, or podcast content. Playback 128 tracks; record 32 tracks – all at low latencies with no drop-outs and no proprietary hardware required.
With the multitrack makeover, your project looks as good as it sounds. High contrast colors and reduced clip chrome improve visibility and organization. Scale waveforms and make gain adjustments directly inside clips for visual feedback and efficient workflows.
One-click session management: Setting up a session has never been easier. Now add as many audio and bus tracks as you want – all at once. Clean up empty tracks with a single command.
Zoom to Time: Zoom presets for specific durations give you different views of your content quickly. Move easily from the big picture to the details as you work.
Improved Adobe Media Encoder integration: Save time and render just the content you need. Send selected video and audio to Adobe Media Encoder for review, sharing, or archiving.
Automatically import presets and 3rd party effects: Bring your presets, preferences and third-party effects when upgrading from previous versions of Audition.
ADOBE CHARACTER ANIMATOR
Characterizer
First unveiled as Project Puppetron at an Adobe MAX sneak peek, Characterizer is now a production-ready component of Character Animator CC.
Bring original art into Character Animator, record a series of words and facial expressions and Characterizer generates a new, unique character. Use slider controls to adjust the level of stylization and fine-tune regions and facial expressions to get the result you want.
Your puppet is created in seconds. Use a webcam, or other connected camera to record performances, just as you would with any Character Animator puppet, and transform your own image into a work of animated art.
More new features that advance the art of animation
Replays: Re-use your best takes, like that one great laugh or perfectly-timed fist bump, live or in recorded performances. Trigger a facial-expression or signature high five at exactly the right moment. Trim, extend, reposition and blend Replays in your timeline, after the fact, to fine tune the final result.
Magnets: Make your animations more lively using Magnets, a new feature that allows puppets to throw, drop, and pick up items, like tossing a baseball or grabbing a cup of coffee.
Squashiness Parameter in Physics: Add more life to your puppets and scenes by adjusting the squashiness parameter in the physics behaviors, allowing characters and objects in scenes to behave more like traditional cartoon animations.
Improvements to Walk Behavior: With newly added shoulder and hip tags, three-quarter view walks are now possible, adding more variety to the included walk cycles.
History Bookmarks: Access previous versions of your project's history, giving you the freedom to experiment with new ideas and versions without fear of losing your original or current work.
Other features include improved control for arm movement with Inverse Kinematics (IK) and UI improvements, such as workspaces and a collapsible Timeline view.
ADOBE STOCK
Updated search filters will help you find the perfect clip even faster. Search for footage by frame rate and by duration, whether to hone in on cinematic 24 fps content or for maximum creative latitude with a longer clip.
Use Motion Graphics templates, including animated titling and lower-thirds with editable effects and text, to add sophistication and polish to video content. Accessible right from the Essential Graphics panel in Premiere Pro CC, Adobe Stock makes it easy to search and preview templates, and add them to the Premiere Pro Timeline with drag-and-drop ease.
---
Bookmark the
permalink
.