Adobe Announces Project Rush: Video Editing Optimized For Social Media [u]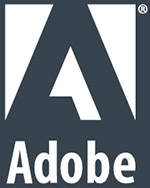 [Updated June 24, 2018, with a commentary from Larry Jordan.]
This morning, June 9, 2018, Adobe announced a new system of integrated video editing specifically targeted at YouTubers, vloggers, and anyone that needs to tell stories with video: Project Rush.
In today's world, the Internet lives on video. All too often, the best video editing tools are not portable enough for today's social media stars.
So, Adobe went back to the drawing board and, taking tools from Adobe Premiere Pro CC, Adobe After Effects CC and Adobe Audition, created a brand-new, fully-integrated video editing app targeted at the video needs of social media.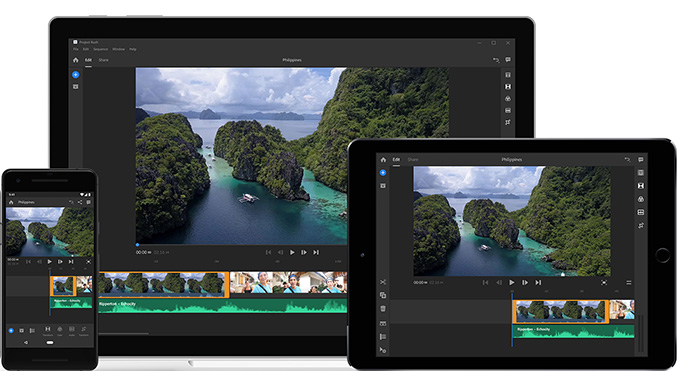 Available later this year, Project Rush is the first all-in-one, cross-device video editing app that makes creating and sharing online content easier than ever. This integrated desktop and mobile solution automatically syncs all your projects to the cloud allowing you to work anywhere, on any device.
Shoot a video on your iPhone, edit it on your iPhone or iPad, add titles, effects, audio, then publish directly to the web. Or, begin the edit on your iPhone, then pass the edit up to Premiere for finish. Seamless and fully integrated, with an interface reimagined to make non-professional editors successful editing video under today's deadlines.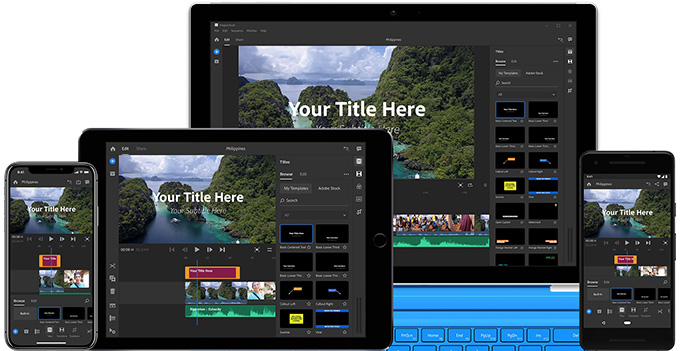 Key points include:
Project Rush is designed for simplicity, speed and social media.
Reimagined user interface
Feature parity across all devices – iPhones, iPads, and desktops
Integrated motion graphics templates
Adobe Sensei for audio mixing, including auto-ducking
One-click publishing to most social media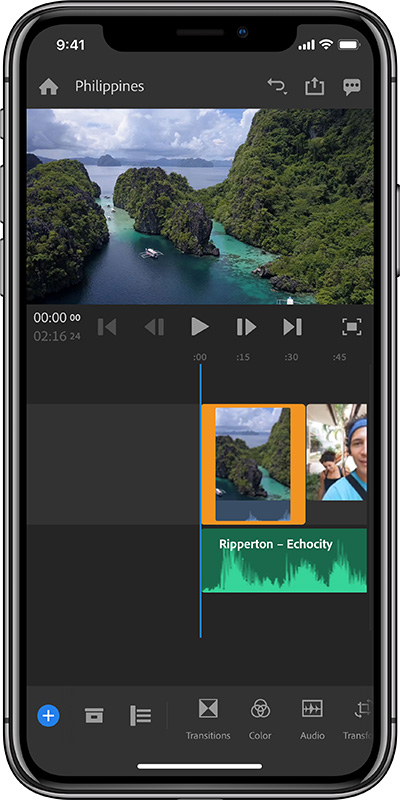 Harnessing the advanced power of Adobe Creative Cloud apps like Premiere Pro and After Effects, Project Rush delivers a streamlined and intuitive user experience. Simplified editing, color, audio, and titling are at your fingertips, while Adobe Stock integration and editable Motion Graphics templates allow you to get up and running quickly and for endless ways to customize projects.
Project Rush's direct sharing functionality – optimized across all your favorite channels – makes it possible to share on social even faster.
Adobe says the product will be released later this year. No pricing was announced.
The software will premiere later this week at VidCon 2018 and ship later this year.
Here's a link for more information.
---
Larry's Commentary
[This was first published in my weekly newsletter – June 25, 2018.]
Last Tuesday, Adobe announced a brand new product: Project Rush.  This new video app is focused on two areas where Adobe has not been strong: video editing on mobile devices and social media. Now, some would say that this is Adobe's response to iMovie on the iPhone, and I think there is some truth in that. But there's a bigger message here: video on social media – YouTube, Facebook, Instagram, Twitter – is as big, or bigger, than traditional media in terms of audience, audience engagement and worldwide reach. The budgets are not, but the audience is.
Equally true, however, is that this market is far outside the professional video world. Most people posting to social media are amateurs. (Witness the rise of vertical media and the shudders that sends through video pros as an example.) Yet there are millions – MILLIONS – of content creators feeding social media outlets. They need and deserve high-quality tools that don't require a degree from a fancy film school to use.
Apple has iMovie, but, from what I've seen in limited demos of Project Rush, Adobe has the more completely thought-through product. Tight integration from Project Rush into Premiere, After Effects and Audition. A seamless workflow that allows someone to achieve quality results simply, with a clean transition into the professional-grade tools provided by Premiere for those that need it.
Yes, this will expand the market. Yes, this will increase the competition we face. And, yes, this will put even more stress on budgets at the low-end of the market. As has always been the case, we need to build our business on the quality of our creativity, the ability to develop long-term relationships and the focus to meet both budgets and deadlines. It won't be easy – but, when you think about it, it never has. The tools we use are important – but the results we achieve with them are far more important.
---
Bookmark the
permalink
.