Accusonus ERA 6 Automates Audio Repairs

[ You can read my product review disclosure statement here. ]
Recently, Accusonus released ERA 6, their latest suite of plug-ins that is a set of smart tools for audio optimization, repair, and enhancement. One of the exciting new features in this release is a tool that automatically analyzes your audio, then figures out the best combination of plug-ins and settings to clean it up. This makes better audio accessible to every video editor, not just those that know how to "work with audio."
They sent me a link to their software so I could review it here.
ERA 6 runs on both Mac and Windows and is compatible with:
Pro Tools
Premiere Pro
Final Cut Pro
DaVinci Resolve
Media Composer
Logic Pro
Reaper
Audacity
Audition
GarageBand and others.
NOTE: You'll find my most recent ERA bundle review here. And this is a review of their new Voice Changer plugin.
PLUG-INS
"The ERA Bundle Pro features 15 powerful plugins to help you tackle all the audio issues you routinely face. Whether you work with video, film, podcasts, voice overs, broadcast, streaming or music production, the ERA plugins will help you get the job done in seconds." (Accusonus website)
These plug-ins include:
Noise Remover
Reverb Remover
Voice Leveler
Voice Deepener
Voice autoEQ
De-Breath
Plosive Remover
De-Esser
De-Clipper
Mouth De-Clicker
Audio Clean-Up Assistant
Noise Remover Pro
Reverb Remover Pro
De-Esser Pro
Room Tone Match
Here's the link to learn more about what each of these filters can do.
If you use Adobe Premiere Pro or Audition, you've already heard what Accusonus can do. They provide the technology behind the Reduce Reverb audio filter.
AUTOMATED AUDIO REPAIR
What especially intrigues me about this version is the Audio Clean-up Assistant. This new feature "will propose a repair and optimization starting point. Then fine-tune it as you require. To make things even quicker, with our assistant you do not need to juggle between multiple plugin windows and parameters.
"The ERA Audio Clean-Up Assistant allows you to work smarter and faster. Access all ERA plugins from within the Assistant. Build and save your favorite repair chains for speed and consistency. Or just use our presets for rapid audio editing." (Accusonus website)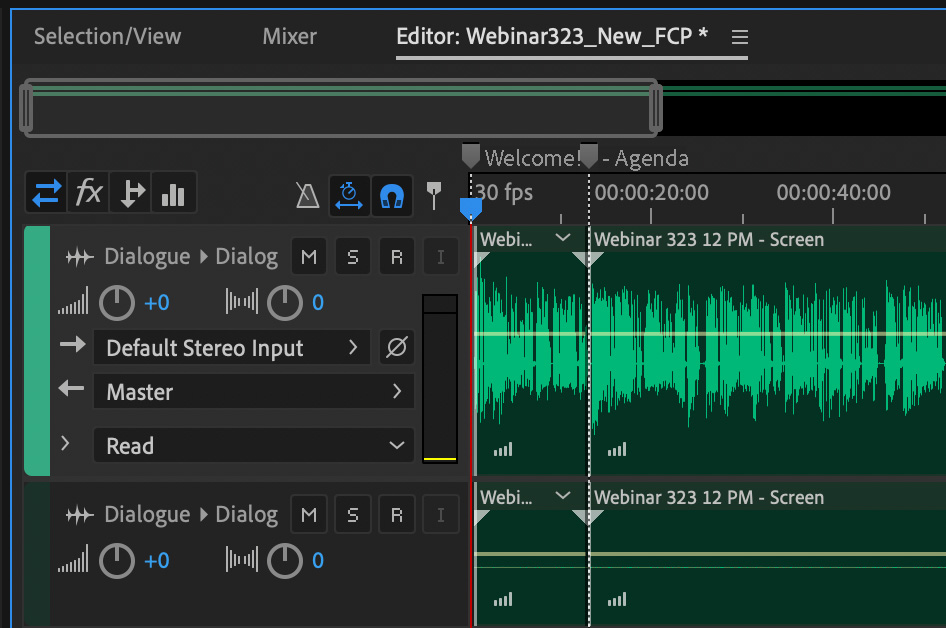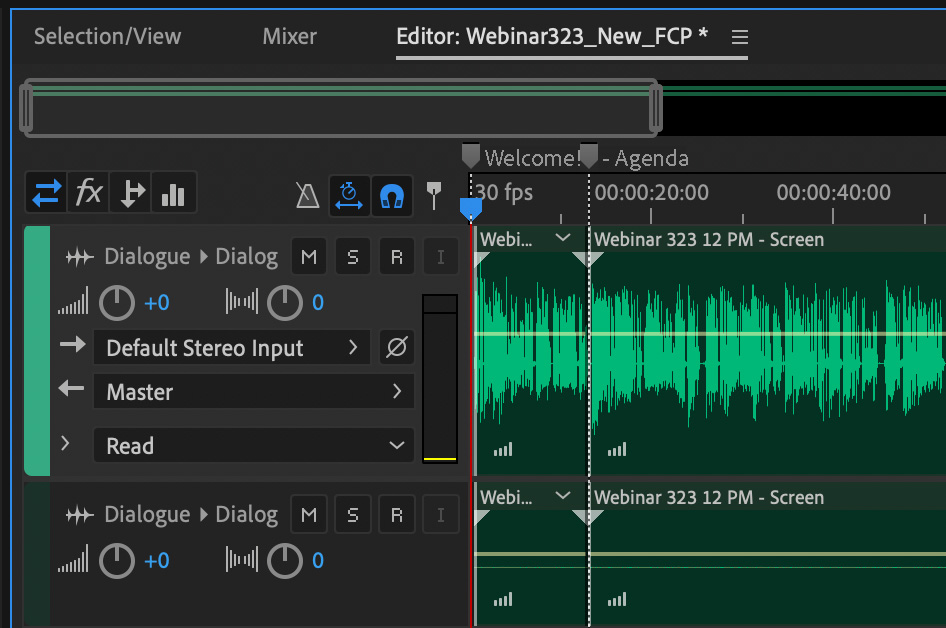 To give you an idea of how this works, let me use one of my recent webinar audio files in Adobe Audition and have it analyze it. If you use other software, skip the first few steps and just watch how the plug-in itself works.
NOTE: Audition and Premiere require an extra step to find and enable 3rd-party audio plugins. Here's an article that describes what you need to do.
To open the ERA 6 plugins for Audition: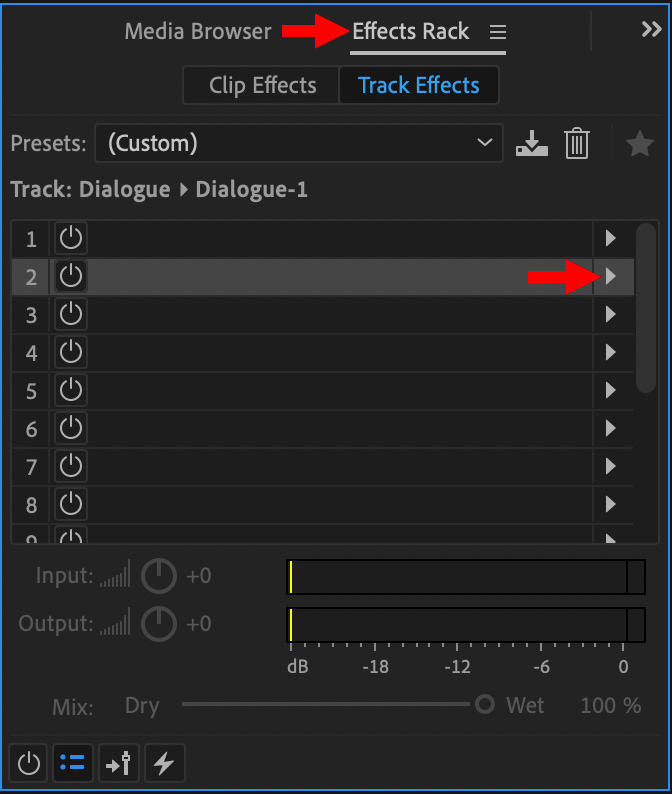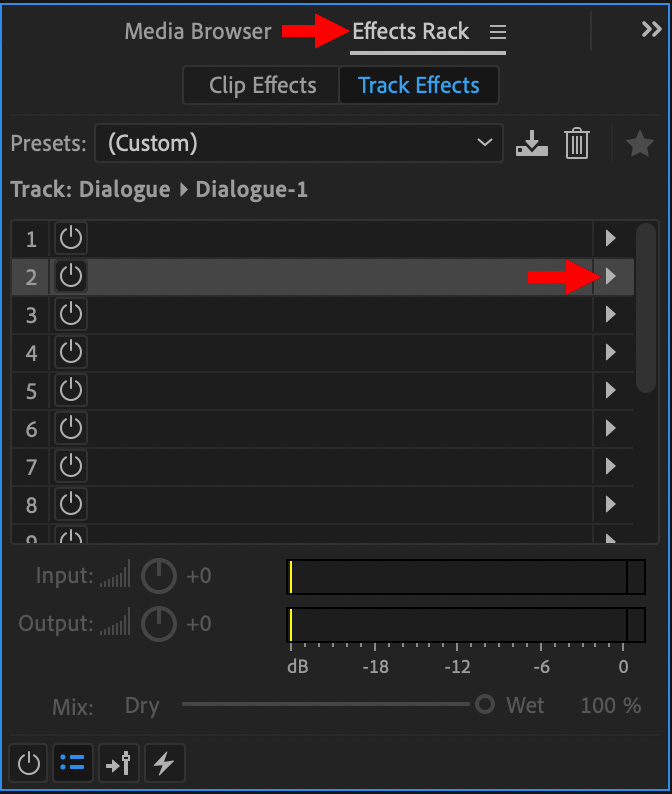 Select the track containing the audio you want to clean up
Click the small right-pointing arrow on one of the Effects Rack plug-in channels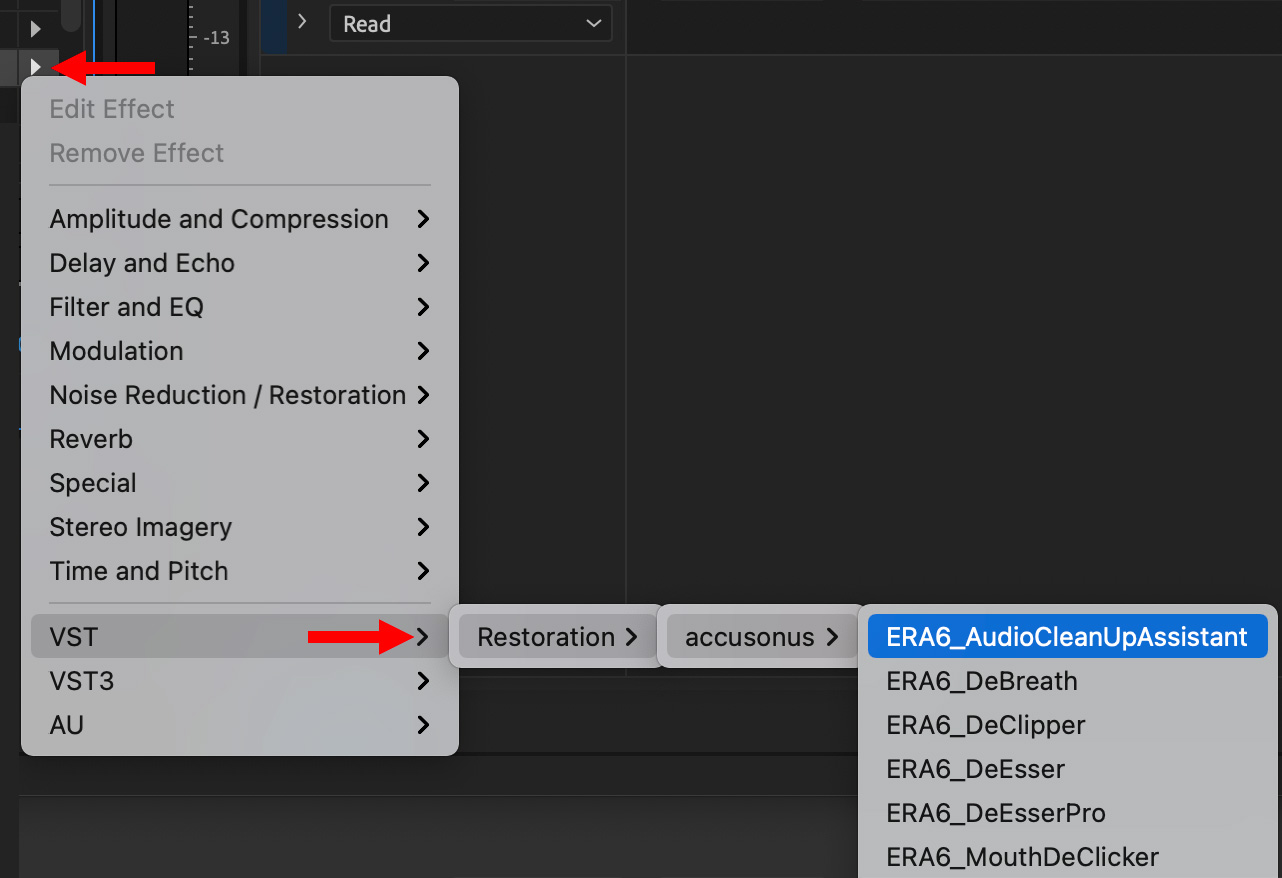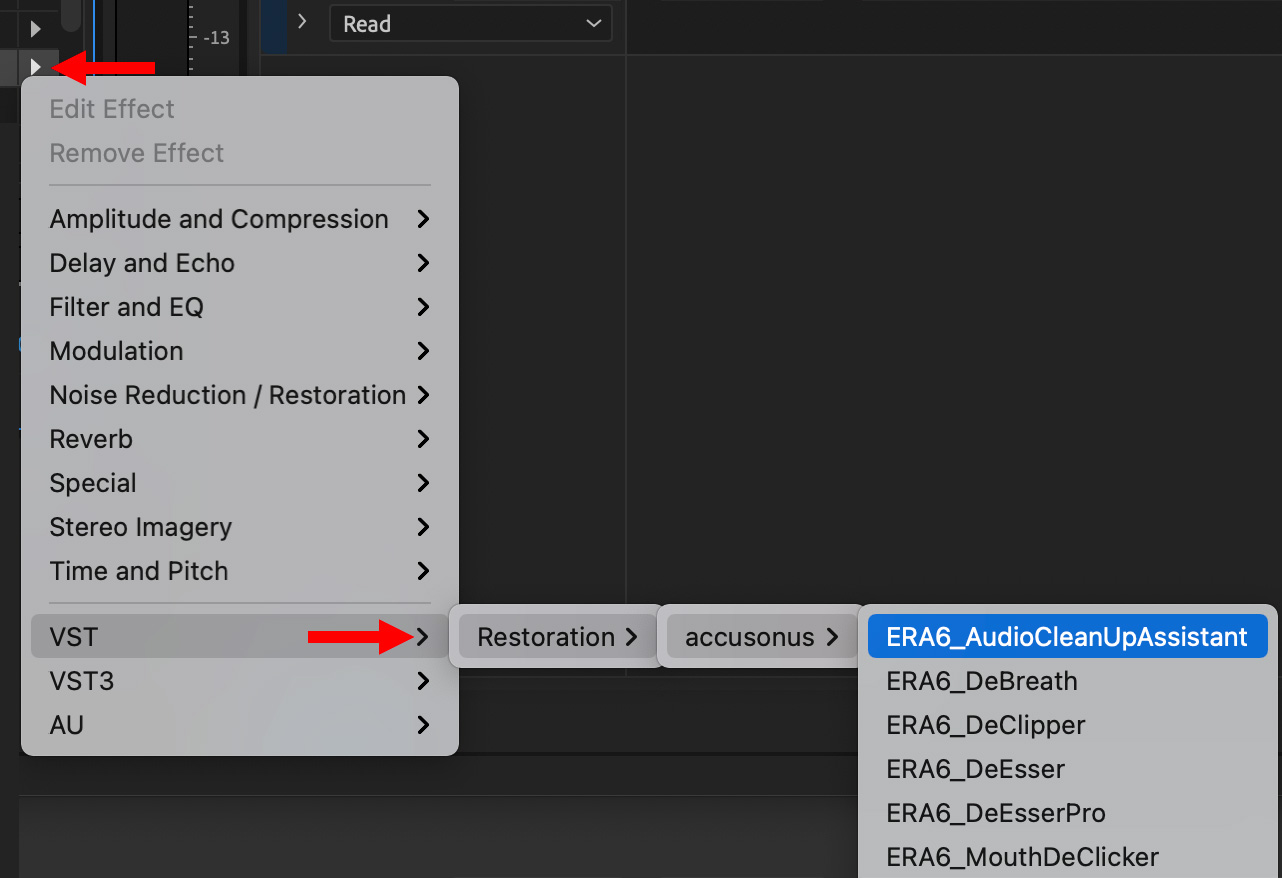 Scroll down to VST (not VST3) and drag across until you find ERA6_AudioCleanUpAssistant.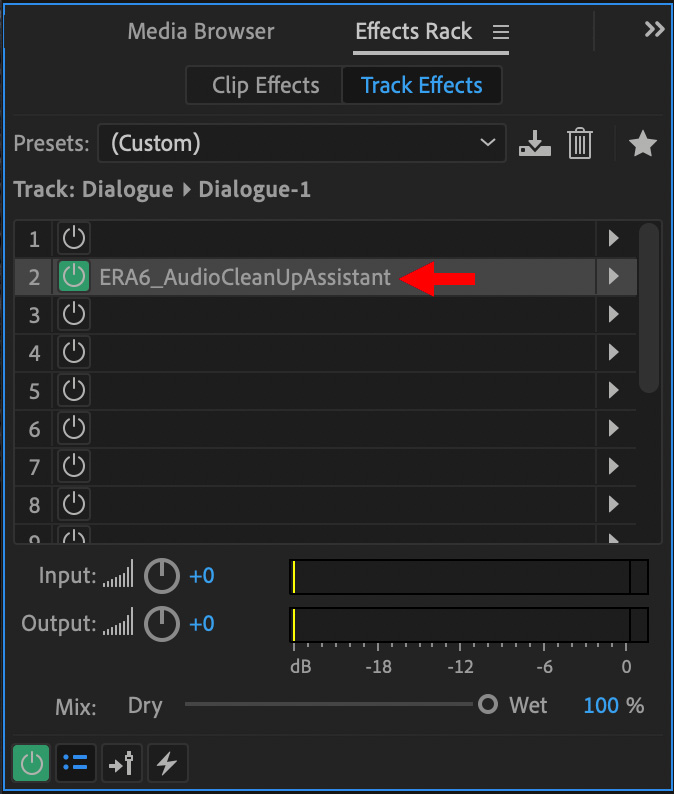 It now appears in the Effects Rack. You can disable this plug-in by clicking the green power button to the left of the plug-in name. (The green square at the bottom disables all plug-ins.)
The Audio Clean-Up Assistant interface opens. With the playhead at the start of the audio you want to process, and that track selected, click the orange "Assistant" button.
NOTE: If the Assistant window doesn't open, you selected the wrong plug-in type from the menu. Remember to choose VST.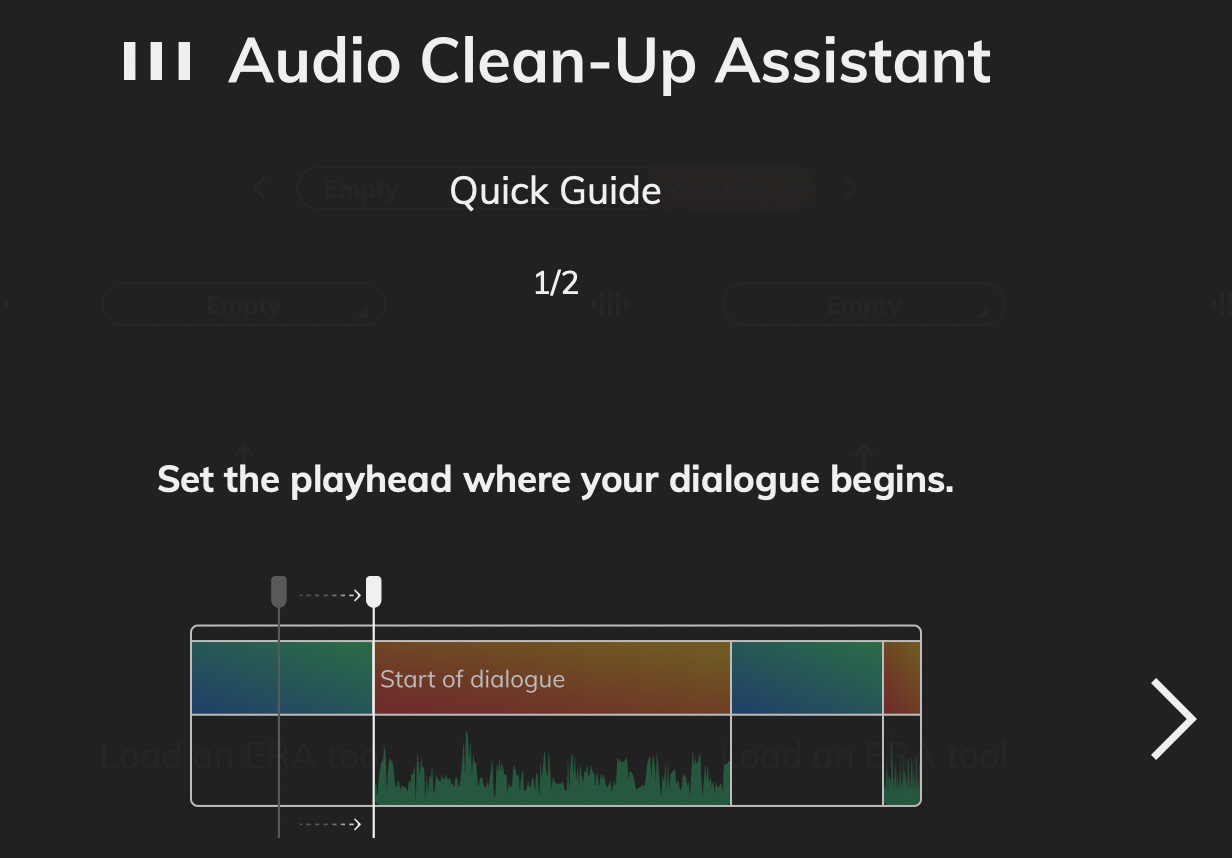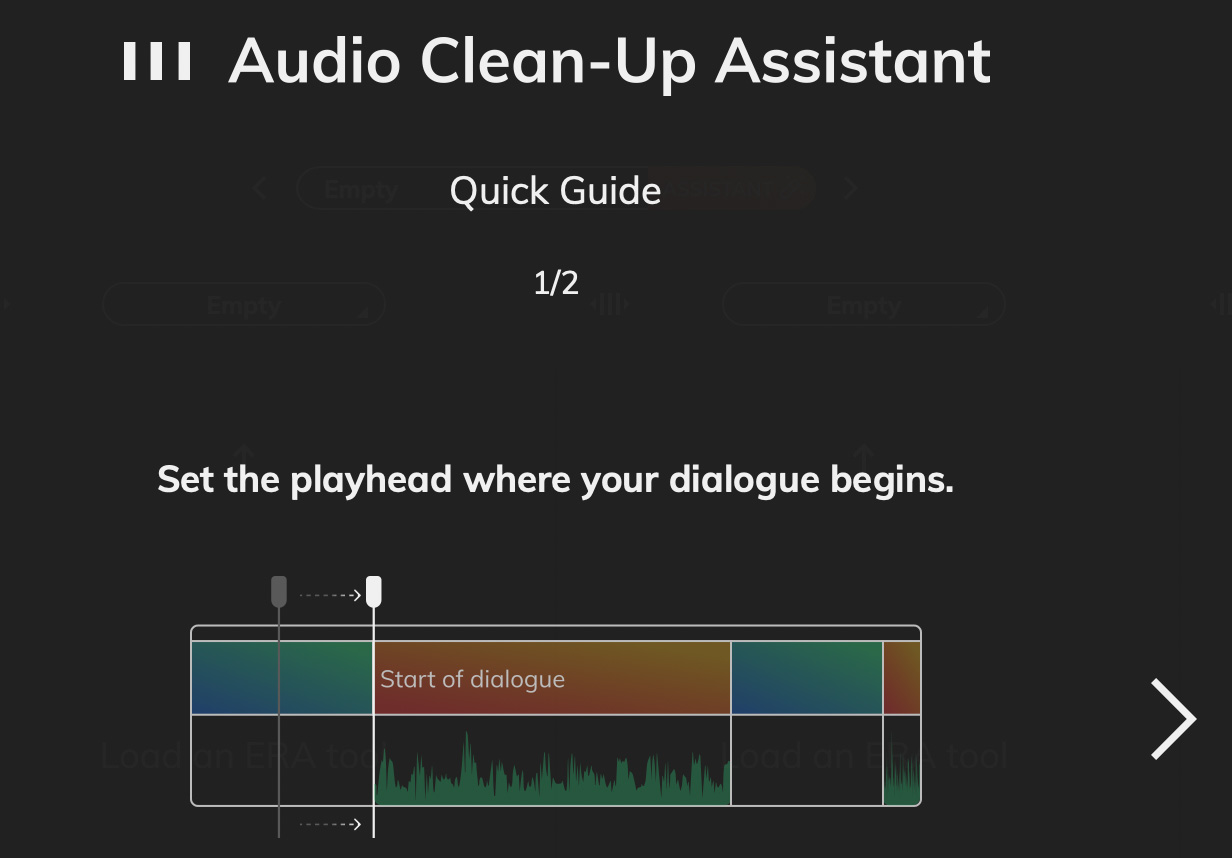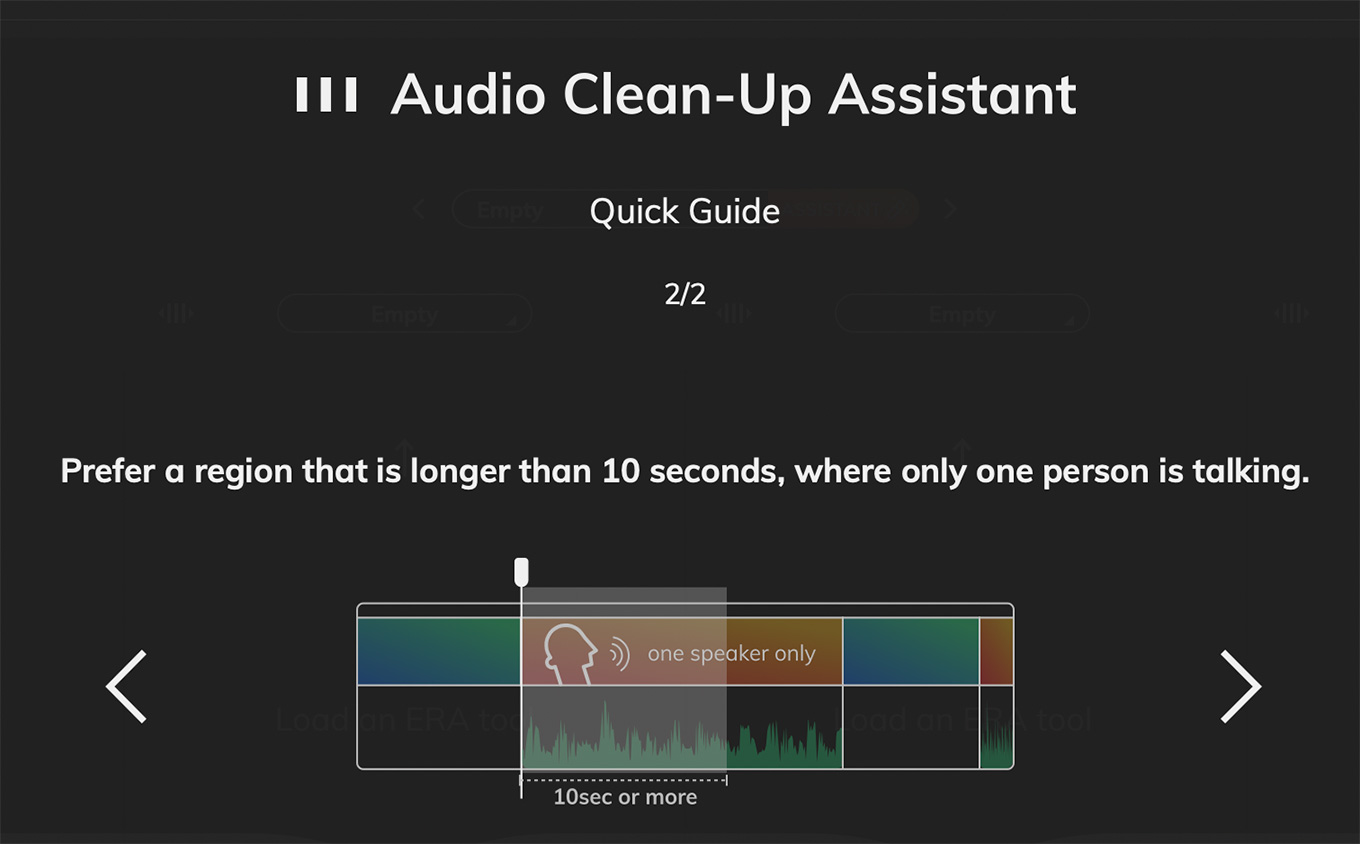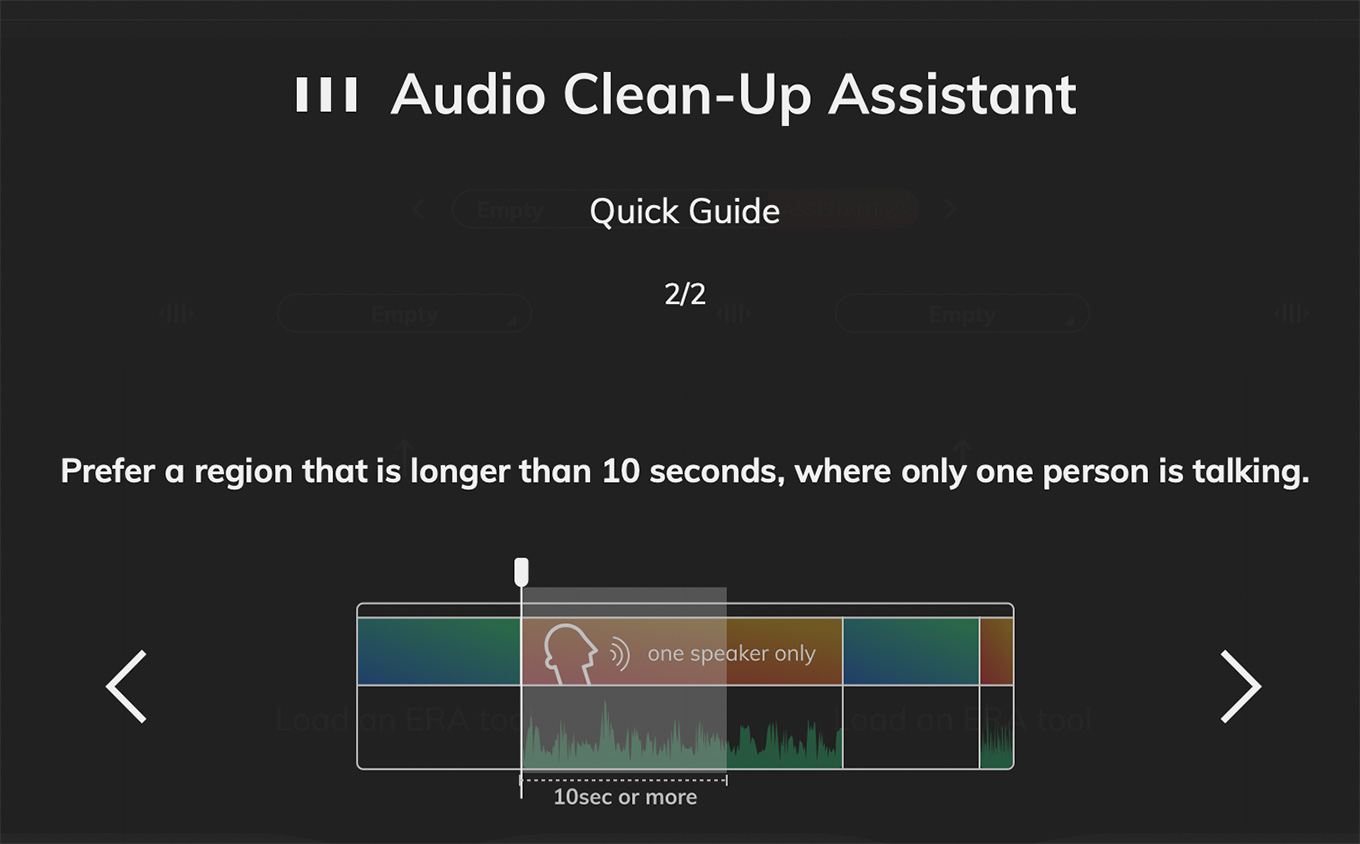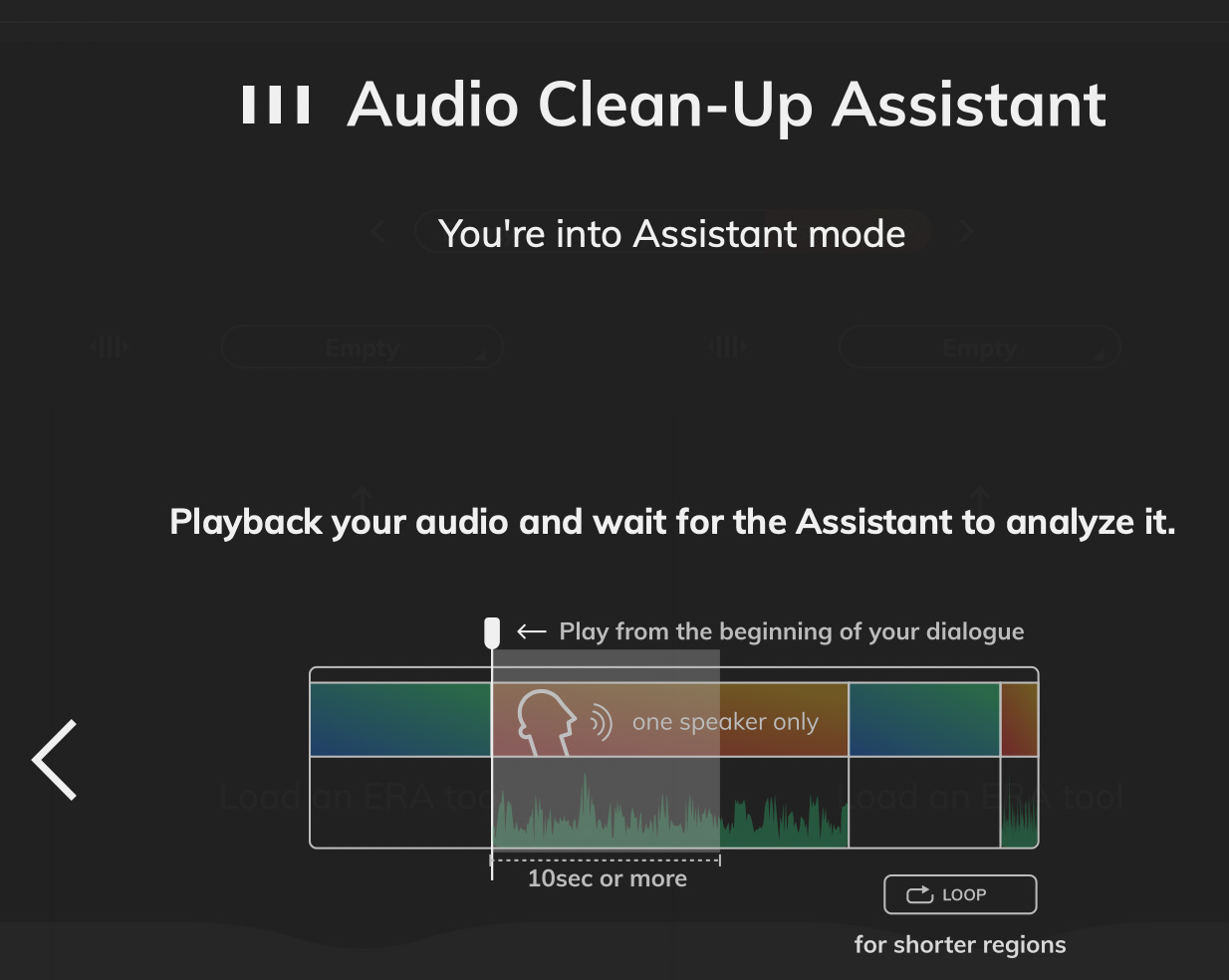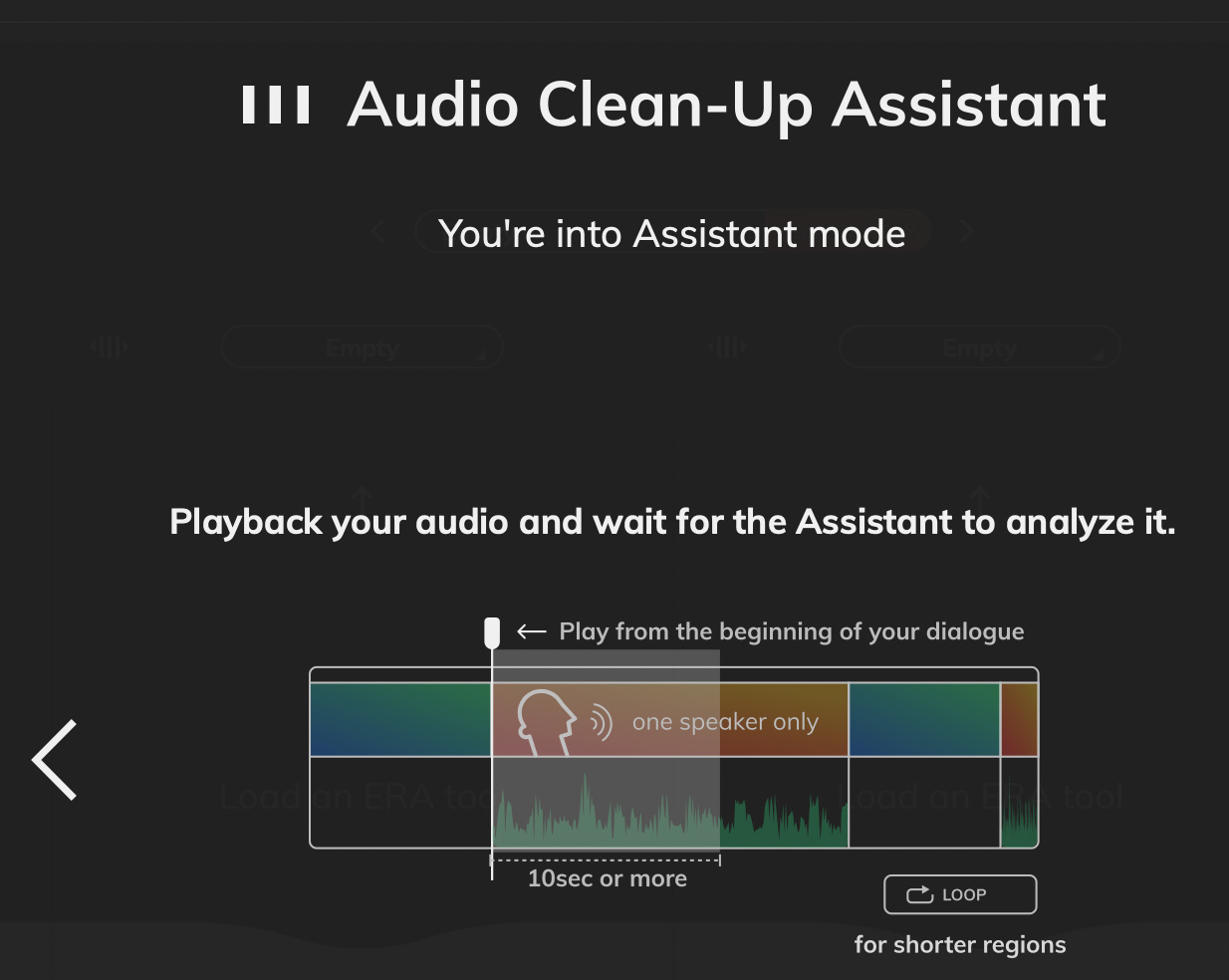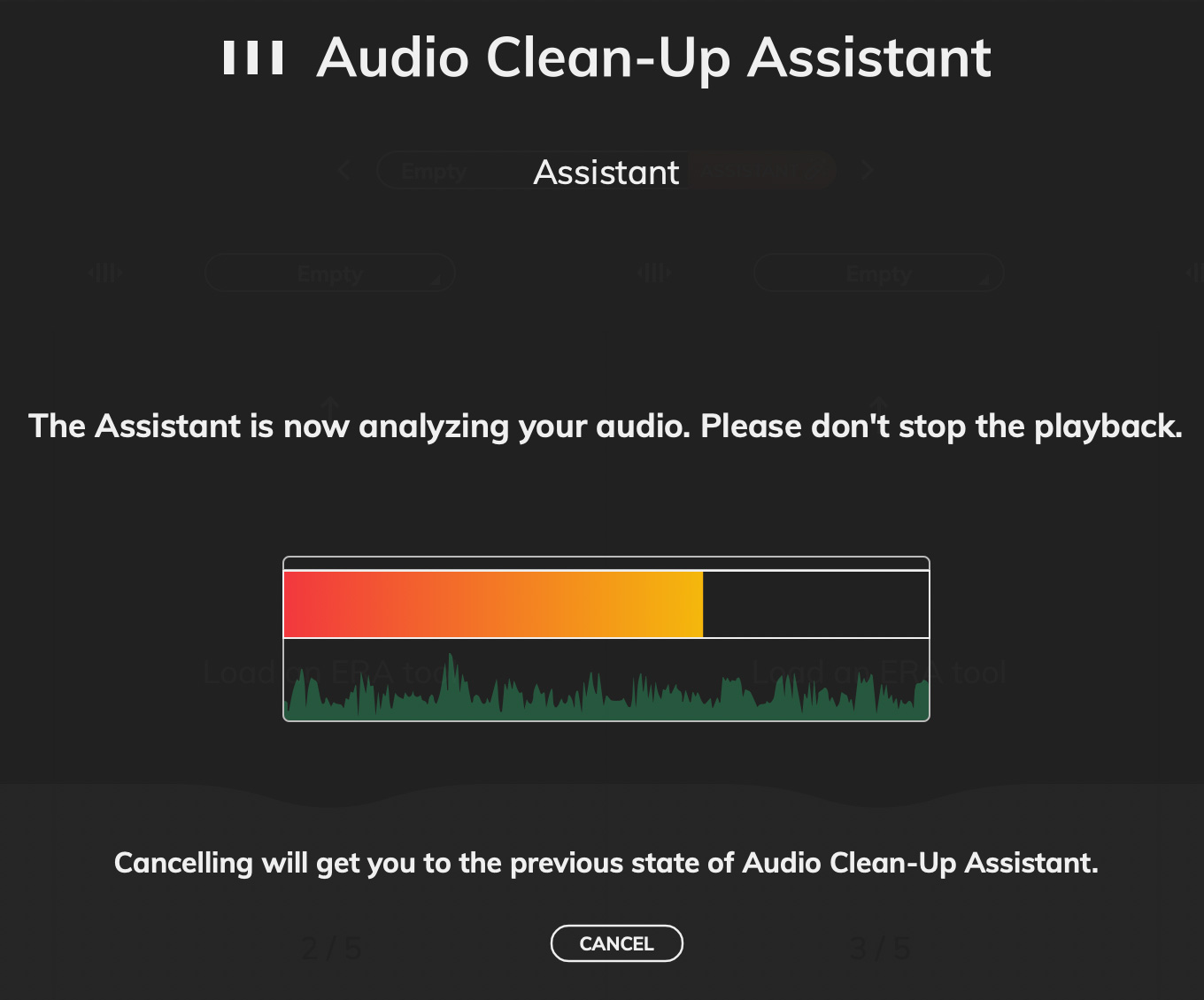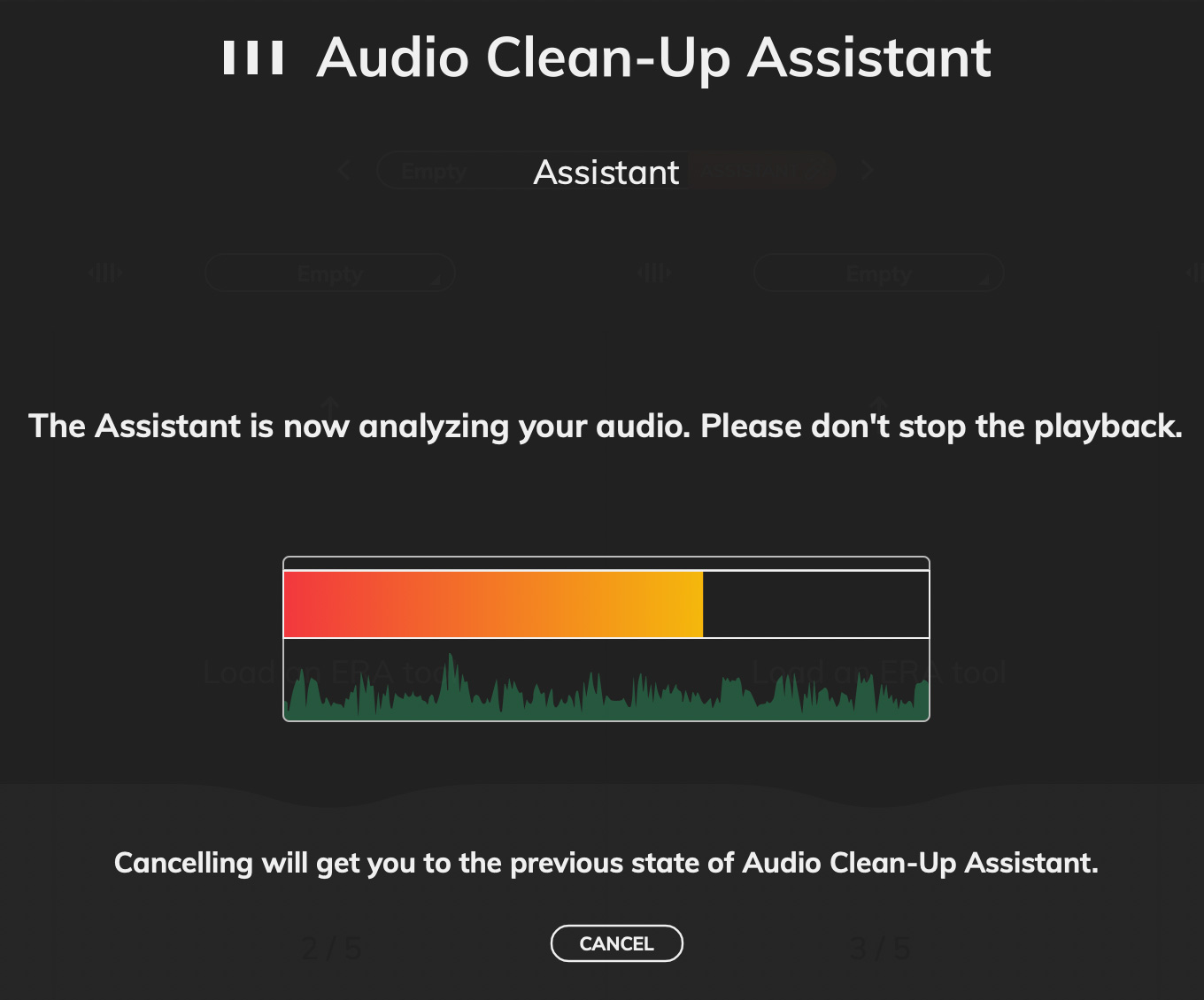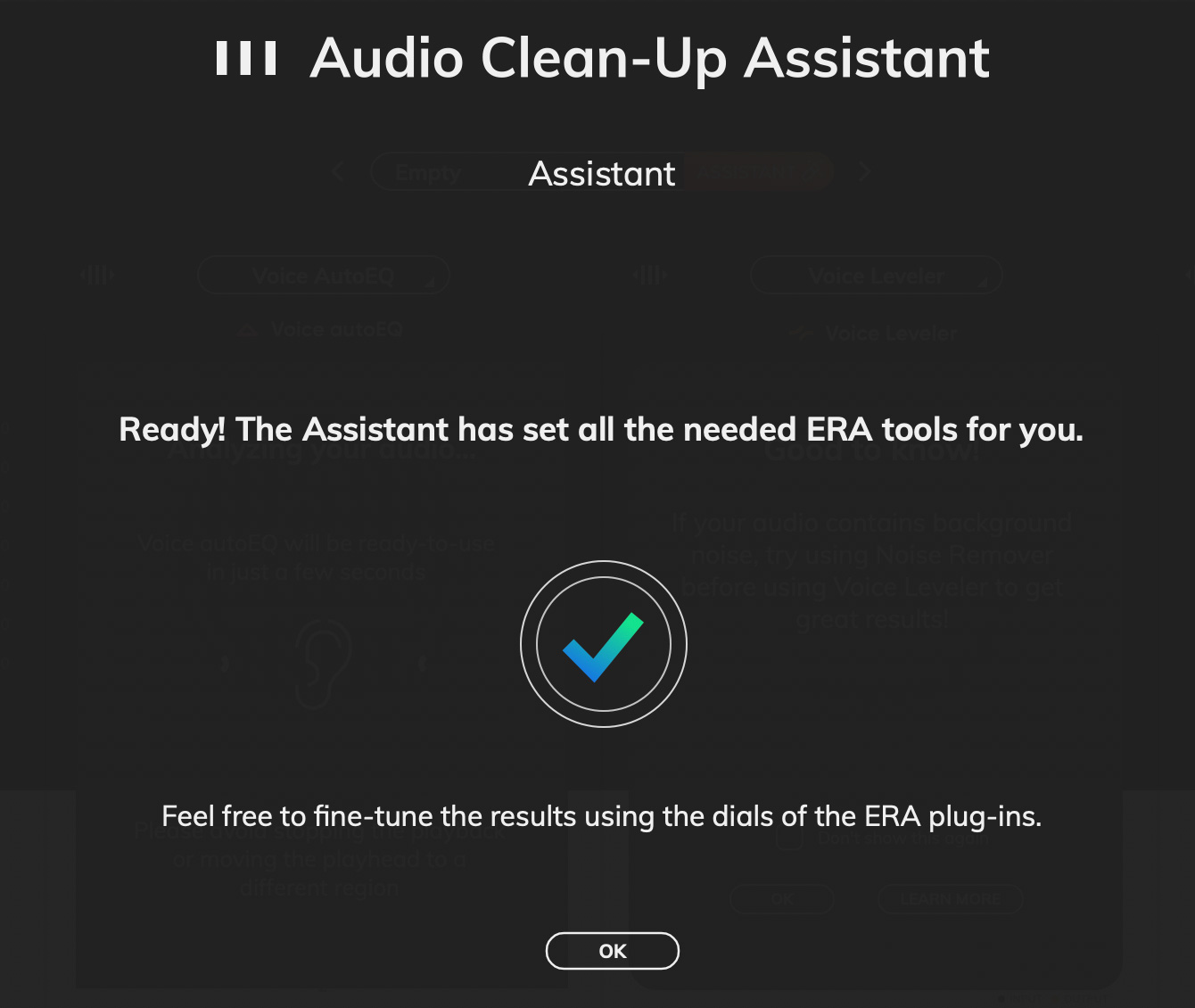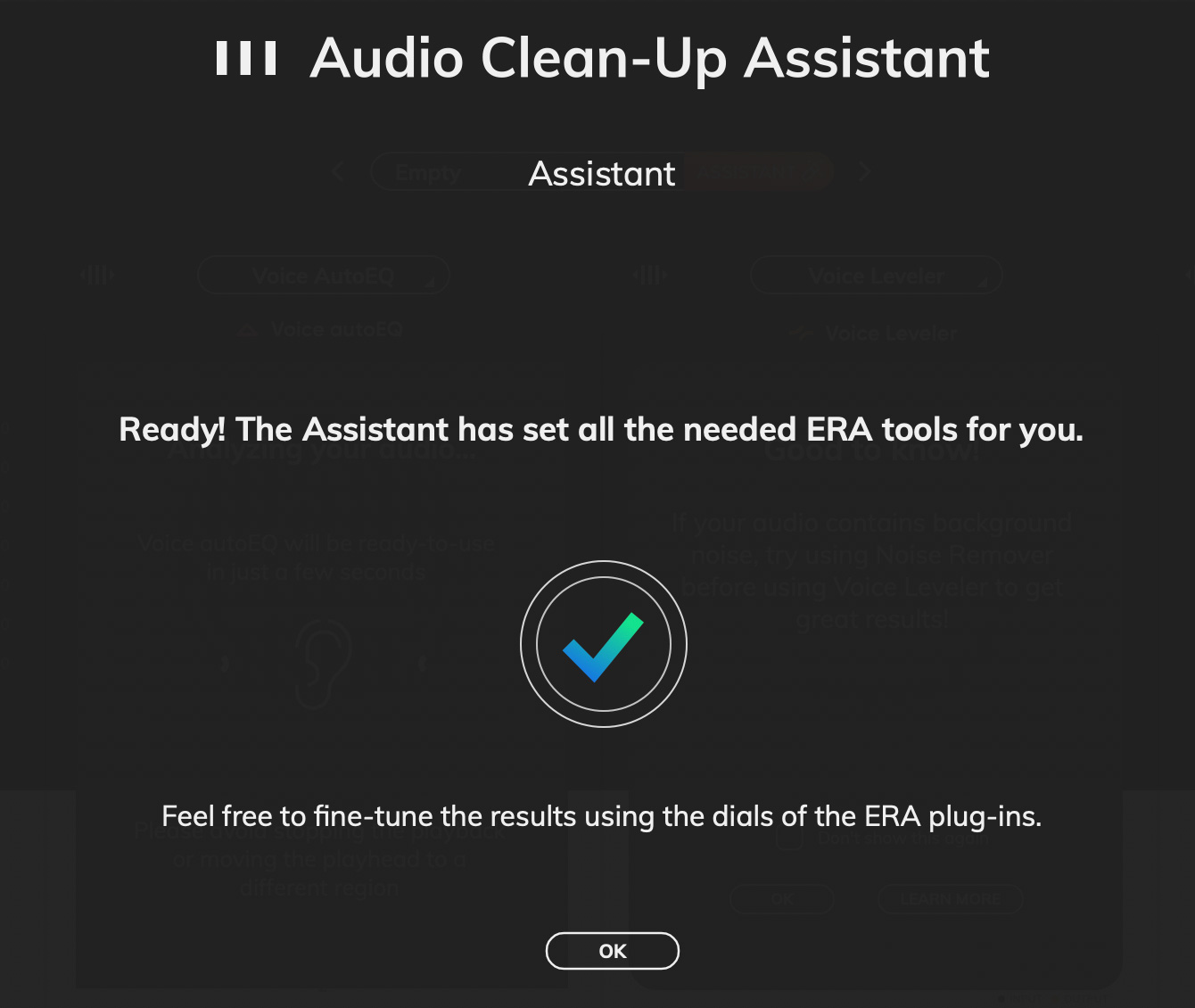 The software then walks you through analyzing your audio. The entire process takes 10-15 seconds.
Here's the result: The software decided it needed to add Noise Remover, Voice autoEQ and Voice Leveler. It also adjusted the settings of each one automatically. The Assistant supports up to five simultaneous plug-ins. (You can add more via the Audition effects interface.)
I've been adding and adjusting audio plug-ins for a long, long time. The Assistant came pretty close to matching my settings in about ten seconds. Which means you don't need to have a lot of audio experience to make your audio sound better.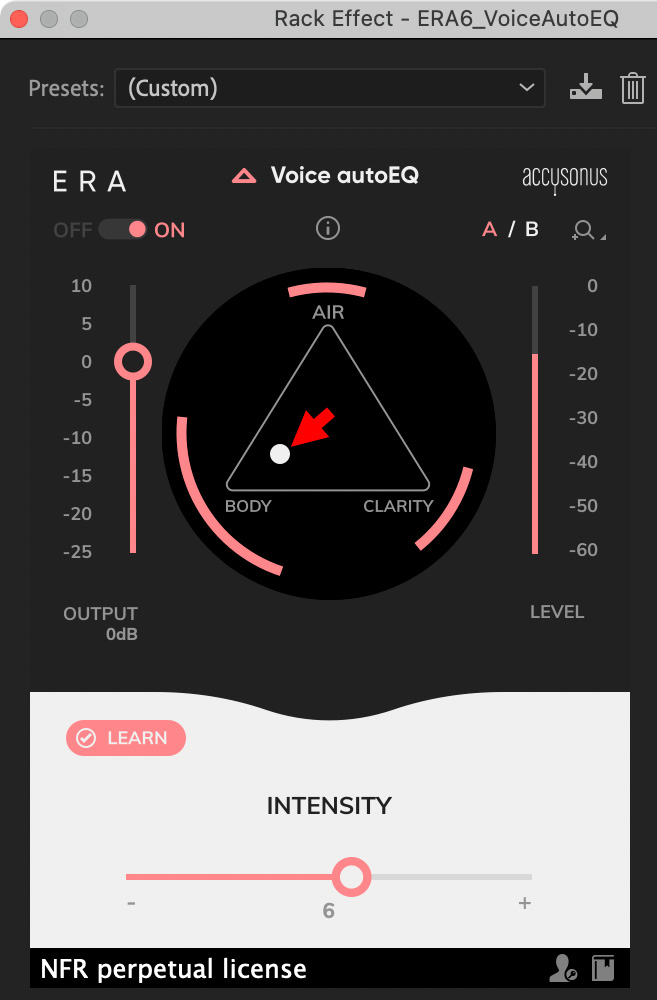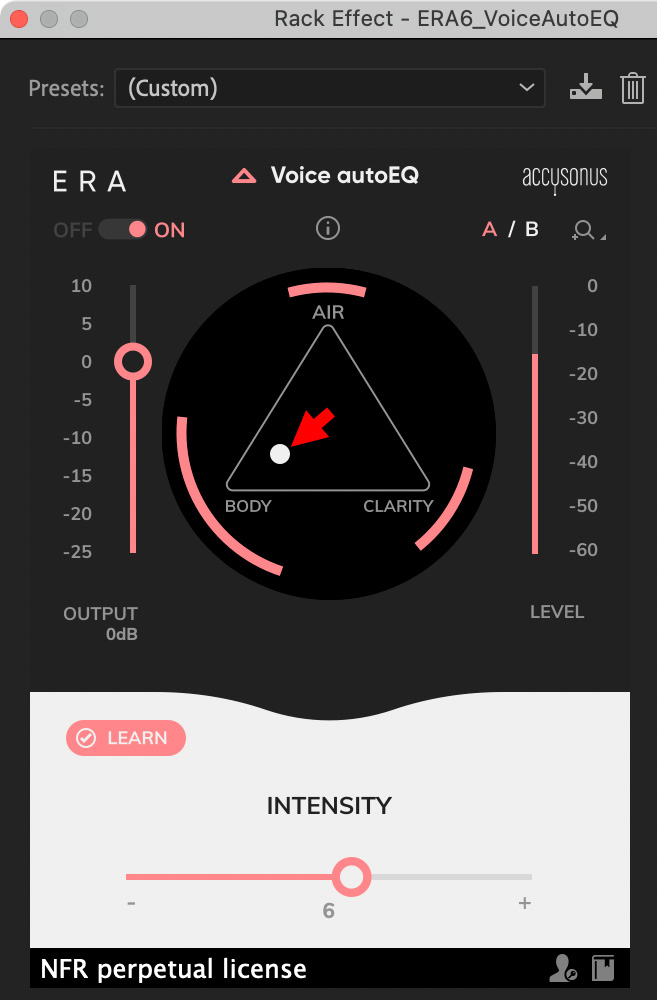 The other key difference between Accusonus plugins and the rest of the world is how simple they are to use. For example, I wanted my voice to sound a bit richer, so I grabbed the white dot in the middle of Voice autoEQ and dragged it toward Body (which adds more bass), or Clarity (which adds more treble).
Rather than confront a spectrum display, the interface simplifies the decisions you need to make, yet still yields professional results.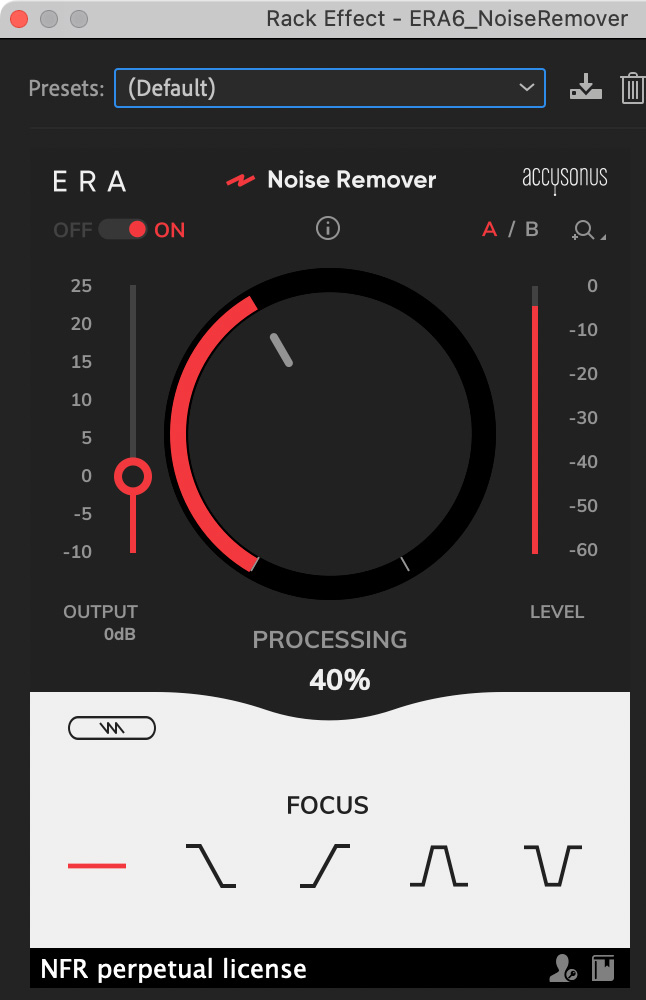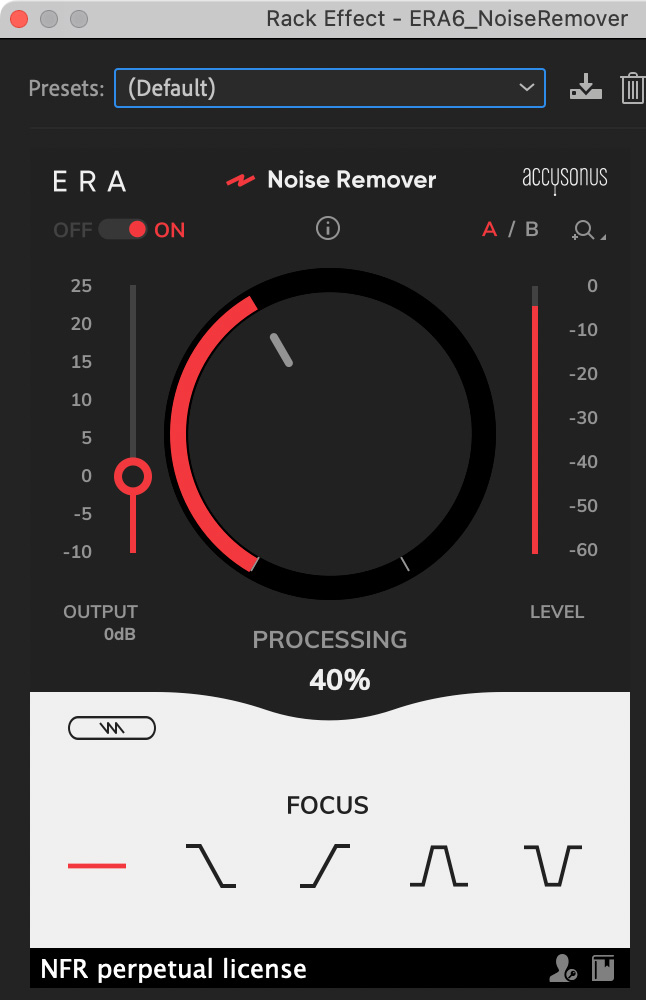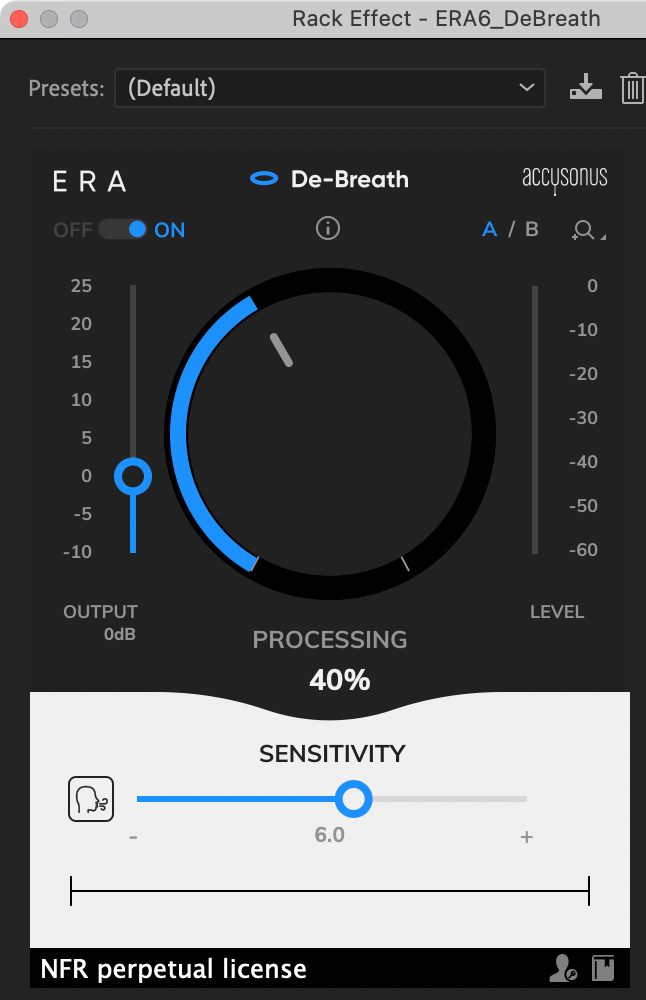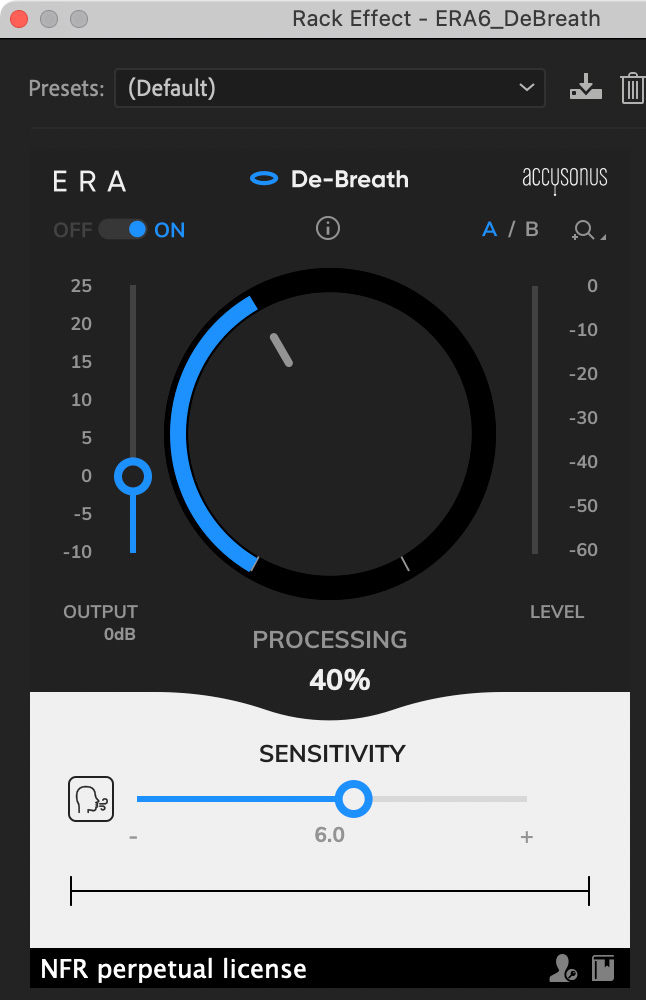 As you can see here, that simple interface philosophy applies to all their plug-ins.
The results were excellent. Noise was reduced, my voice averaged about -14 LKFS, which is where I want it for posting to social media, and I could add additional filters to minimize overly-obvious breathing or mouth clicks.
Very, very cool!
SUMMARY
Accusonus has been improving audio for a long time, always with the goal of making plug-ins easier to use that still create powerful results. While I strongly recommend reading the tutorials on the Accusonus website to get the best results, these don't require a degree in rocket science to use effectively.
Free demos exist for both Mac and Windows software. Download it and give it a try. I think you'll find that, regardless of where you edit your audio, ERA 6 can make it sound better.
Website: https://accusonus.com/products/audio-repair/era-bundle
Supported plug-in formats: AU, VST, AAX Native (64-bit)
Price: $9.99 / month. Free demo is available.
---
Bookmark the
permalink
.