An Easy Way to Monitor GPU Activity

Apple added a new feature to Activity Monitor that allows us to see how hard our GPU (Graphics Processing Unit) is working.
Open Activity Monitor (Applications > Utilities > Activity Monitor). This is one of my favorite applications. I use it almost daily to monitor how hard my CPUs are working, or the data transfer speeds between the computer and external hard disks or monitor network bandwidth. (Yeah, I'm a geek and I love numbers, but this is still a really helpful software tool.)

GPU monitoring does not appear in the text tabs at the top of the Activity Monitor window; though it would be nice if it did.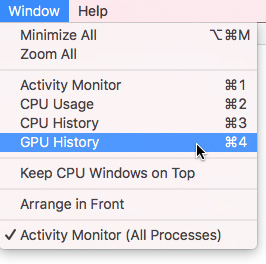 Instead, from the menu bar at the top, select Window > GPU History.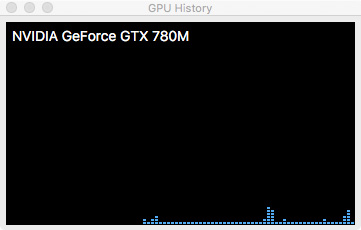 This opens a window that displays the GPU installed on your system at the top, and GPU activity over time running along the bottom. For most business applications – web browsing, word processing, spreadsheets or email – the GPU will mostly be in "loafing" mode, as you can see in this screen shot.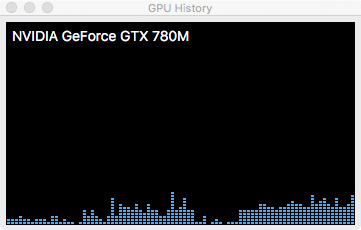 Then, just to illustrate what it looks like when the GPUs are working harder, I opened FCP X, imported some 4K RED files and did some transforms, color grading and LUT changes on them. The GPUs suddenly became busy during rendering, but not playback.
What I discovered is that adding a LUT didn't tax the GPUs as much as doing color grading on a clip. (I should mention that the higher the light blue bar, the harder the GPUs are working.)
Interesting…
I enjoy leaving this window open to see what activities during editing or exporting cause the GPUs to get busy and which don't. This screen simply monitors GPU activity. Leaving it open won't hurt anything, nor slow your system down.
The world will not end if you don't use this, but, sometimes, its fun to watch – and very useful when you are trying to figure out why something is taking a long time.
---
Bookmark the
permalink
.