A Different Way to Manage Your Storage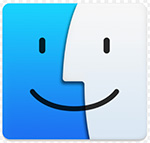 Here's a very effective technique to manage your storage that I didn't learn about until this week. It's free and built into every Mac. It's called "Optimize Storage."
Let me show you how this works.

Open About This Mac under the Apple logo in the top menu bar and click the Storage button. After several seconds of totalling all the files on your system, it displays a chart of how your internal storage is currently allocated. Roll over any color to see a description of what it represents.
NOTE: This technique only works for files on the internal drive of your Mac.
Click the Manage button on the right edge.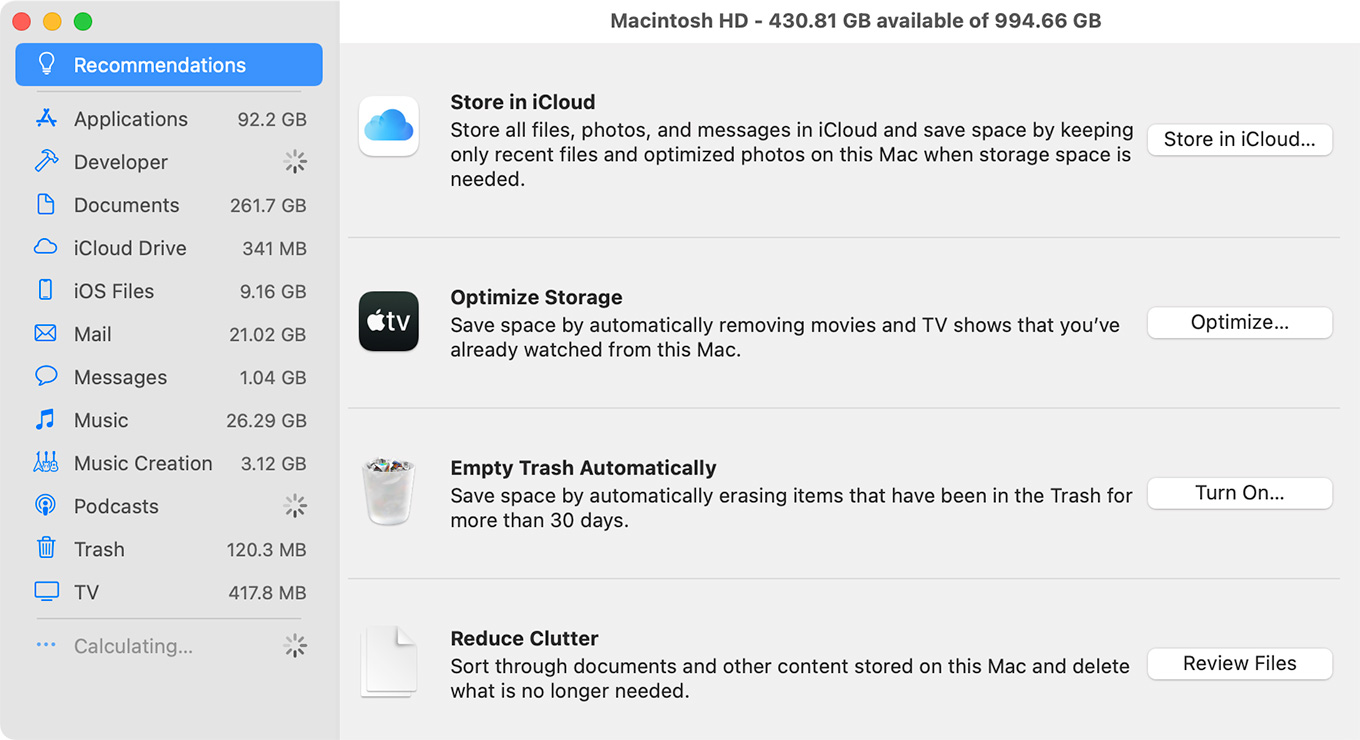 While any of the choices in this window may be relevant to you, the one that I find really useful is Reduce Clutter. Click the Review Files button near the bottom.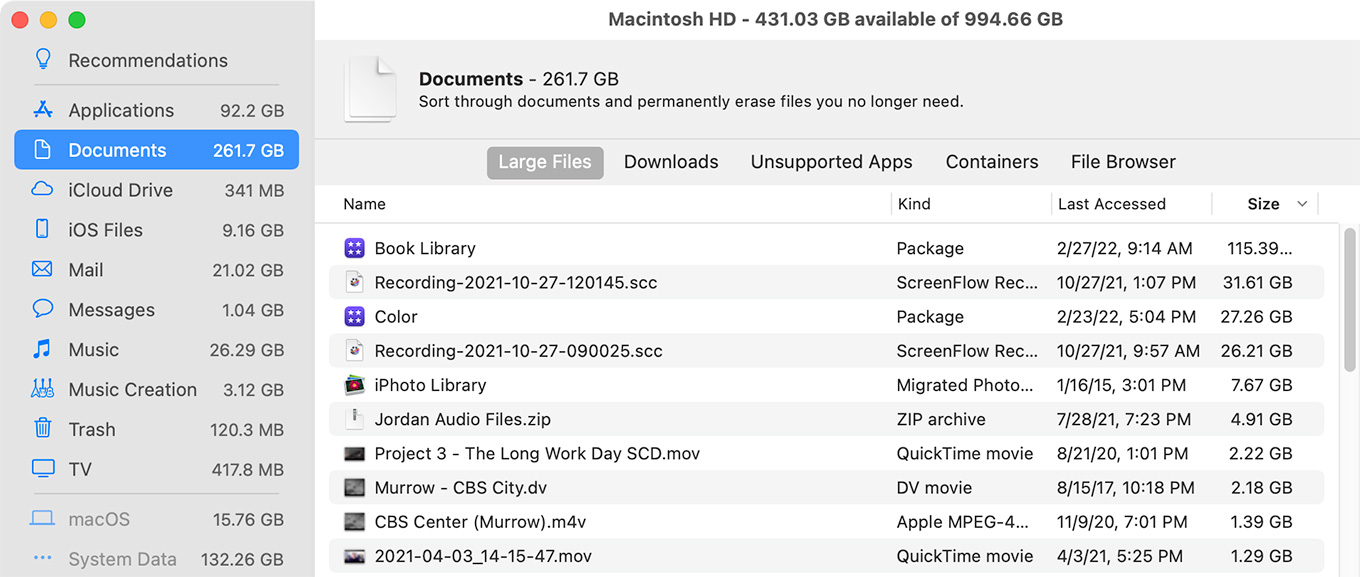 This window recategorizes all your files, regardless of where they are stored on your internal drive – remember this doesn't look at any files stored externally – and displays twelve categories on the left.

Select a category, I chose Documents, and on the right the files are further grouped into:
Large Files
Downloads
Unsupported Apps
Containers
File Browser

In Large Files, for example, I discovered two ScreenFlow files from webinars several months ago that take almost 60 GB of space. I had forgotten about them.
To view any file, select it and press the spacebar.
Or, select the files you want to remove and click the Delete button at the bottom right of this window.

When you click the Downloads button, it highlights files by ages, such as older than a year, which might mean you should either delete them or find them a better home.
Unsupported apps lists older applications that don't run on the current version of the OS. In my case, I don't have any.

Containers are special folders that hold stuff. If you use these apps, keep them. If not, consider deleting them.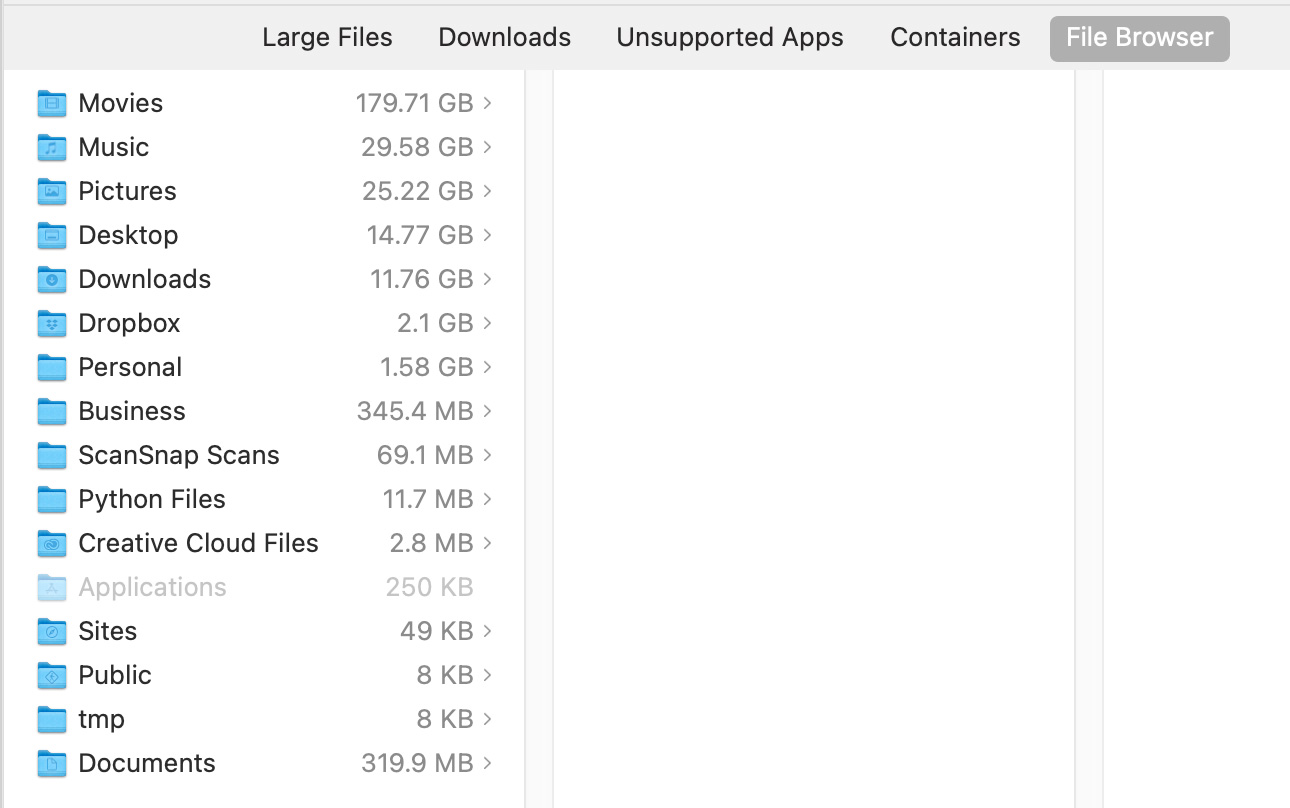 File Browser shows all the folders in your Home directory and how much space each of them takes. Not surprising, to me, is that the movies folder is so big. I use this for storing many of my Premiere and Final Cut training projects.
SUMMARY
I found this utility very helpful in looking at my files a different way. After using this I picked up almost 100 GB in storage space. And I'm sure I would not have found these large dead files as quickly or easily any other way.
---
Bookmark the
permalink
.