The 12 Basic Truths of Video Editing [u]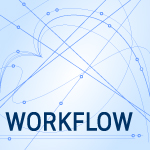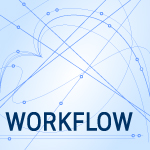 [ I originally wrote this for Apple Final Cut Pro X editors. However, over the years, I realized that these "Truths" apply to all video editing. I tweaked these on Aug. 22, 2020.]
I've taught audio and video editing online and in-person for almost twenty years. Recently, it struck me that having a list of "core principles" would be useful in orienting new students.
Here are my thoughts:
Time spent planning and organizing media before you start editing is never wasted. It is especially helpful to design your edit to meet the specs of your deliverable.
You will always need more storage. Planning an edit based upon the capacity of your storage is like planning a vacation based upon the size of your car's gas tank. Storage is cheap. No project ever got smaller during production.
The speed and capacity of your storage is more important than the speed of your CPU.
All GPUs create the same image quality – the difference between them is speed.
Shoot and edit the frame rate you need to deliver. I can't stress this enough. Changing frame rates is a life-altering experience. (As a corollary, the web does not care about frame rate – it will play whatever you shot.)
The best way to improve the quality of your picture is to have great audio.
Backups of all project and media files are essential. Editing without backups redefines the word:"pain."
Keyboard shortcuts will not make you a better editor; but they will make you a faster editor.
Using proxies during your edit does not make you less of an editor; they DO make you faster and decreases the load on your storage. Proxies make multicam, 4K and HDR editing easier.
Effects and color grading take all the time you have between now and your deadline; plus another hour or two. Make sure your story is complete before starting to add effects.
Always export a master file, then compress later. This gives you a high quality file for backup, archiving and compression.
No video project is ever perfect. Don't strive for perfection, strive to get it done.
SPECIAL FOR FINAL CUT EDITORS
If you only plan to use your media in a single project, or if you plan to move libraries between hard drives or editors, use Copy Files Into Library during import. If you plan to share media between libraries or editors choose Leave Files in Place.
FCP X handles all import, render and export tasks in the background. The speed of background processing is determined by what you are doing in the foreground. Don't quit the app before these finish. Use the Background Tasks window to monitor progress.
In general, always optimize your media.
SPECIAL FOR PREMIERE EDITORS
Premiere still relies heavily on the CPU for both editing and effects. Pick a computer with a high-performance CPU for editing.
Copy all media – the entire camera card – to your high-speed storage before importing. Rename folders, never rename files. And once files are imported, don't move or rename them in the Finder.
Premiere is designed to edit files in camera native format. If you have an older, slower system, transcode media to a more editable format: ProRes, DNxHD, or GoPro Cineform.
EXTRA CREDIT
Here's a link to other useful Creative Truths for Editing.
Here's a link to The Editors Credo that I saw posted on the wall of an edit suite at KTLA-TV, Los Angeles. (Suitable for posting.)
(Control-click and select "Download" to download this file – PDF – 14 KB.)
---
Bookmark the
permalink
.