12 Basic Truths for Editing with Adobe Premiere Pro CC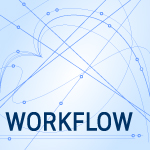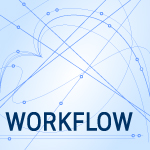 Video editing is part craft, part technology and part logistics; with a lot of client management as well.
So, here are some basic ideas to keep in mind as you start your next project in Premiere. Feel free to share your own observations in the comments below.
Time spent planning before you start editing is never wasted. It is especially helpful to design your edit to meet the specs of your deliverable.
Time spent organizing media in either the Finder or Premiere before you start editing is never wasted.
You will always need more storage. Planning an edit based upon the capacity of your storage is like planning a vacation based upon the size of your car's gas tank. Storage is cheap. No project ever got smaller during production.
Shoot and edit the frame rate you need to deliver.
Backups of all project and media files are essential. Editing without backups redefines the word:"pain."
Copy all media – the entire camera card – to your high-speed storage before importing. Rename folders, never rename files. And once files are imported, don't move or rename them in the Finder.
Premiere is designed to edit files in camera native format. However, to do that well requires a high-performance GPU. If you have an older, slower system, transcode media to a more editable format: ProRes, DNxHD, or GoPro Cineform.
Keyboard shortcuts will not make you a better editor; but they will make you a faster editor.
Using proxies in the edit does not make you less "manly;" it DOES make you faster. Proxies make multicam and 4K editing much easier.
Don't add effects or color correction until your edit is complete, otherwise you are  wasting time
Always export a master file, then compress later. This gives you a high quality file for backup, archiving and compression.
No film project is ever perfect. Don't strive for perfection, strive to get it done.
EXTRA CREDIT
Here's a link to other useful Creative Truths for Editing.
Here's a link to The Editors Credo that I saw posted on the wall of an edit suite many years ago at KTLA-TV, Los Angeles. (Suitable for posting.)
(Control-click and select "Download file" to download this file – PDF – 14 KB.)
Here's a link to a list of my favorite Adobe Premiere keyboard shortcuts.
(Control-click and select "Download file" to download this file – PDF – 75 KB.)
---
Bookmark the
permalink
.