Color Techniques in Adobe Premiere Pro 2021
Color Techniques in Adobe Premiere Pro 2021
This special two webinar bundle combines Webinars 310 & 311 to showcase everything you need to know about working with color in Adobe Premiere Pro. Hosted by Larry Jordan, this provides almost two hours of in-depth training.
- OR -
Presented: March 31 & April 7, 2021
Several times each month, Larry Jordan presents a live, on-line, video training webinar discussing issues related to video editing and post-production. For a list of upcoming webinars, click here.
Running time: 114 minutes
Download file size: 1.64 GB MB (2 ZIP files)
Format: Two QuickTime movies (HD: 1280 x 720)
DOWNLOAD NOTE: After you complete the store checkout process, you will see a Download Link on the Order Confirmation page. This link allows you to download the product to your computer. You are given four attempts over ten days to download the file. Since this title is downloaded as a QuickTime movie, a CD/DVD will not be shipped.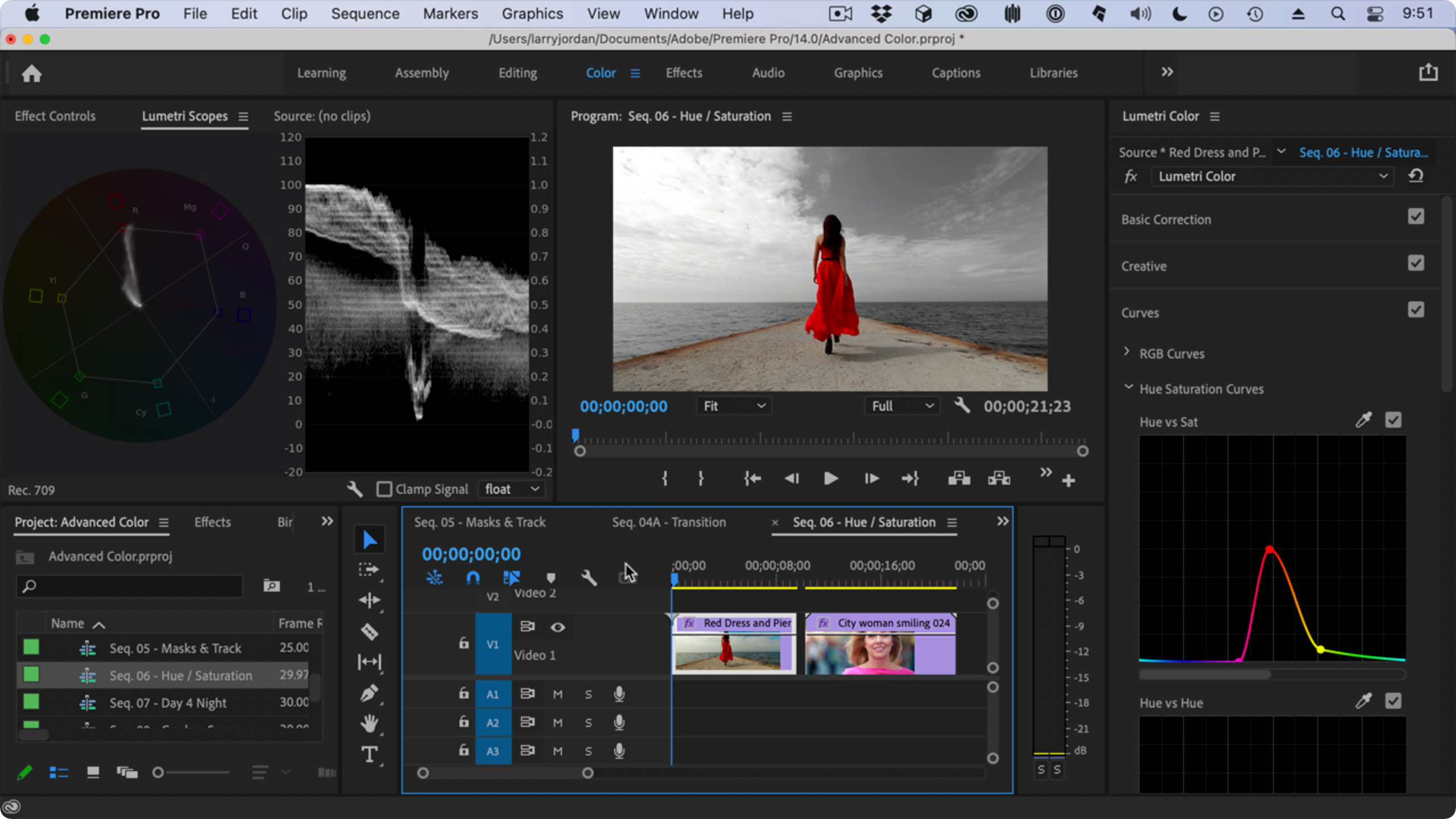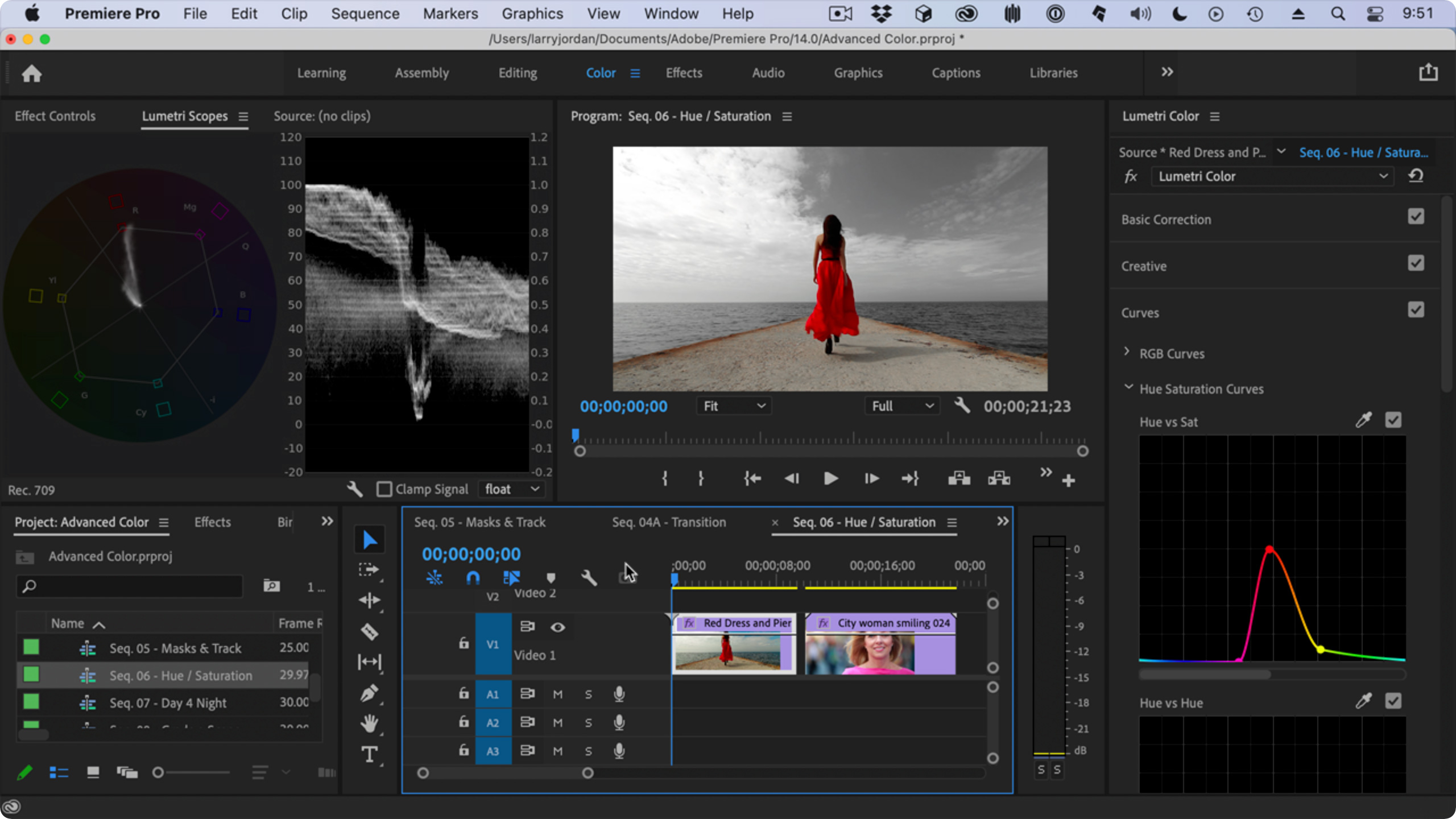 (Click to view a larger image of the Hue/Saturation Curves.)
SESSION DESCRIPTION
Adobe has made continual improvements to their color grading controls and video scopes. This special bundle includes two webinars starting with color basics, then exploring  advanced color techniques in Adobe Premiere Pro.
Hosted by Larry Jordan, Part 1: Color Fundamentals, explores the basics of color and color correction. This includes:
Fundamental color concepts
Exploring the Lumetri Color panel
How to read and adjust the Lumetri video scopes
How to find and apply color looks
How to use the new Comparison View
How to make simple color repairs and adjustments
Then, Part 2: Advanced Color Techniques showcases more advanced color correction and grading techniques, including:
Using Color curves & color wheels
Fixing color problems
Correcting skin tones
Using the Video Limiter
Color masks and tracking
Hue/Saturation curves
Color grading a scene
Color grading a multicam clip
In less than two hours, you'll understand how to use all the major color grading tools and techniques in Premiere Pro to make your projects looks great.
AUDIENCE LEVEL
These two intermediate-to-advanced sessions are designed for editors who are familiar with the operation of Premiere Pro.
CHAPTER MARKERS
To help you quickly find the information you need, we include chapter markers in the QuickTime download  to simplify navigation. Click here to learn how to display them in your download.
CONTENT OUTLINES