318: New Features in Apple Compressor & Final Cut Pro
318: New Features in Apple Compressor & Final Cut Pro
Apple updated Final Cut Pro (v10.5.3), Motion (v5.5.2) and Compressor (v4.5.3) last week. In this intermediate-level session Larry Jordan showcases all the new features in Apple Compressor and Final Cut Pro. (Motion only got bug fixes.)
- OR -
Presented: June 23, 2021
Several times each month, Larry Jordan presents a live, on-line, video training webinar discussing issues related to video editing and post-production. For a list of upcoming webinars, click here.
Duration: 37:34
Download file size: 581 MB (ZIP file)
Format: QuickTime movie (HD: 1280 x 720)
DOWNLOAD NOTE: After you complete the store checkout process, you will see a Download Link on the Order Confirmation page. This link allows you to download the product to your computer. You are given four attempts over ten days to download the file. Since this title is downloaded as a QuickTime movie, a CD/DVD will not be shipped.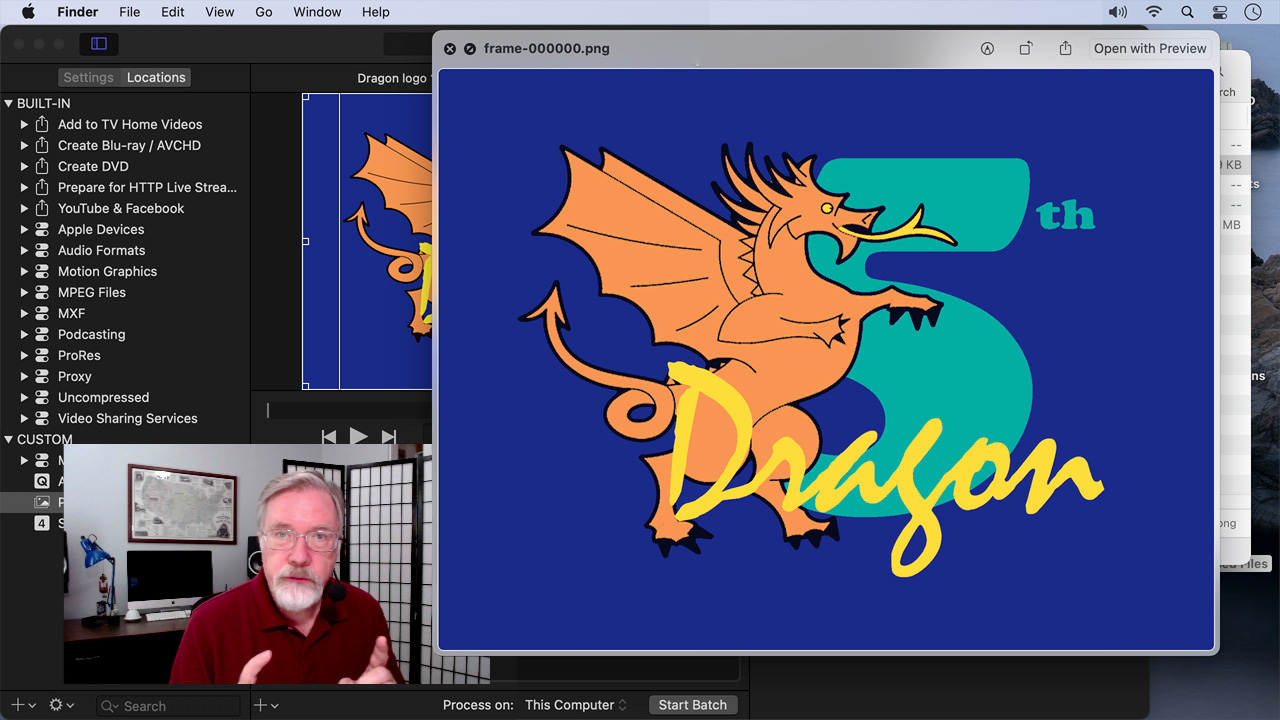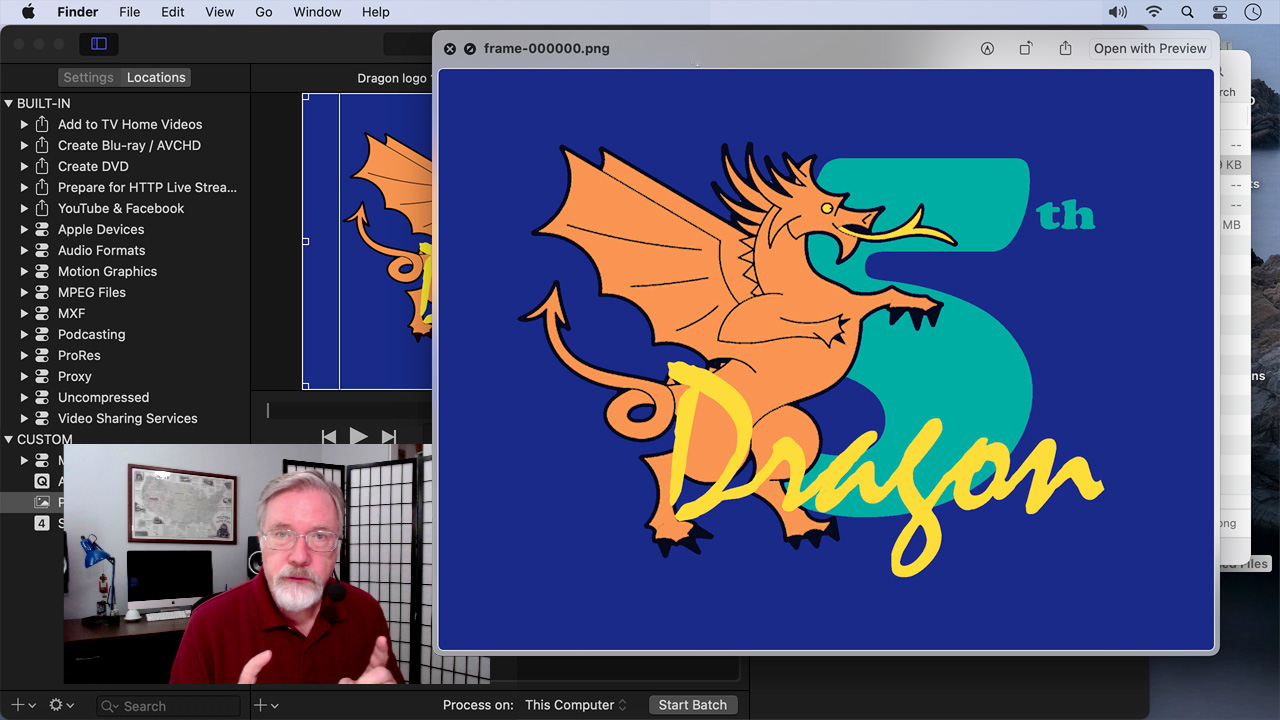 (Click to view a larger image.)
SESSION DESCRIPTION
Apple updated Final Cut Pro, Motion and Compressor last week. While Motion only got bug fixes – vital though those are – both Final Cut and Compressor got a flurry of new features.
In this webinar, Larry Jordan illustrates the latest features in:
Apple Compressor
Apple Final Cut Pro
Spend a little time with us now and learn how these new features can save you far more time and effort on your next project.
AUDIENCE LEVEL
This intermediate-level session is designed for editors with some experience with Apple Final Cut Pro.
CHAPTER MARKERS
To help you quickly find the information you need, we include chapter markers in the QuickTime download  to simplify navigation. Click here to learn how to display them in your download.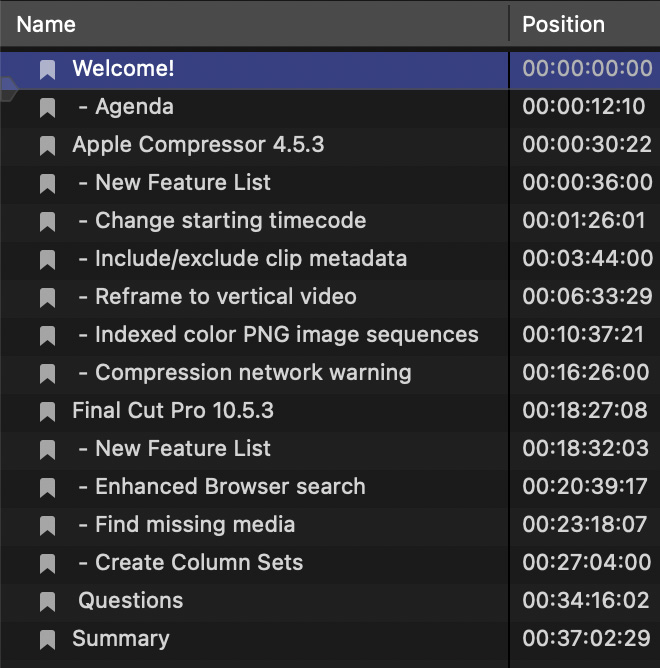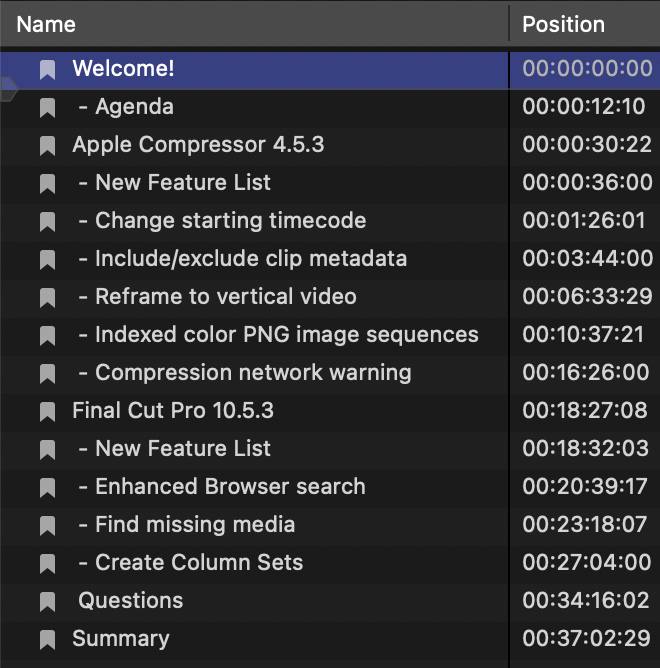 Welcome!
– Agenda
Apple Compressor v4.5.3
– New Feature List
– Change starting timecode
– Include/exclude clip metadata
– Reframe to vertical video
– Indexed color PNG image sequences
– Compression network warning
Final Cut Pro v10.5.3
– New Feature List
– Copy/paste media
– Enhanced Browser search
– Find missing media
– Create Column Sets
Questions
Summary