275: Ask Larry Anything
275: Ask Larry Anything
Larry Jordan's popular webinars resume with a wide-ranging discussion of just about everything related to Apple Final Cut Pro X and Adobe Premiere Pro.
- OR -
Presented: April 15, 2020
Several times each month, Larry Jordan presents a live, on-line, video training webinar discussing issues related to video editing and post-production. For a list of upcoming webinars, click here.
Duration: 48:27
Download file size: 712 MB (ZIP file)
Format: QuickTime movie (HD: 1280 x 720)
DOWNLOAD NOTE: After you complete the store checkout process, you will see a Download Link on the Order Confirmation page. This link allows you to download the product to your computer. You are given four attempts over ten days to download the file. Since this title is downloaded, a CD/DVD will not be shipped.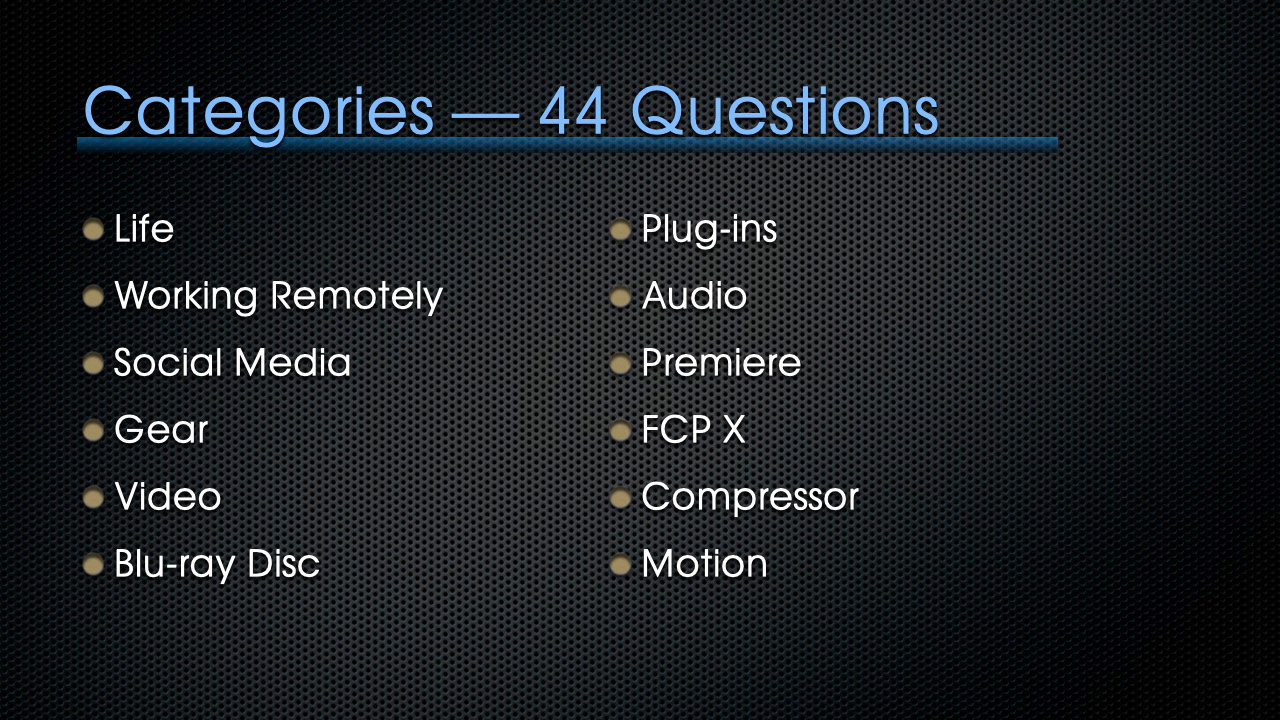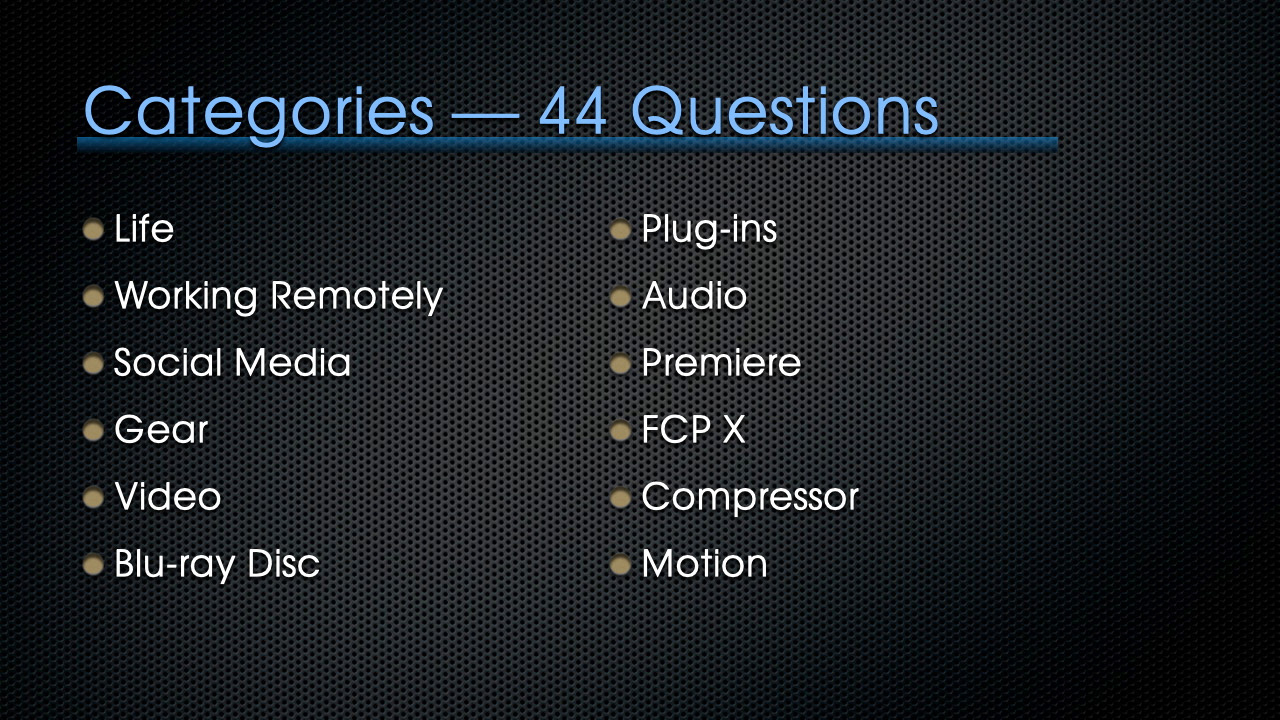 SESSION DESCRIPTION
Join host, Larry Jordan, for this wide-ranginge session covering a dozen media editing topics – from staying positive to creating special effects.
During this session, Larry also explored a variety of websites offering tools and effects that any editor will benefit from using.
Question Categories:
Staying positive
Working remotely
Social Media
Configuring gear
Video tech
Burning Blu-ray Discs
Effects and title plug-ins
Audio tricks
Premiere Pro
Final Cut Pro X
Resetting Compressor
Motion effects
If you have lots of questions, this session has LOTS of answers.
AUDIENCE LEVEL
These questions span the range from beginner to advanced. However, as no one answer takes very long, be patient and the subject will change. All editors can benefit from this session.
CHAPTER MARKERS
To help you quickly find the information you need, we include chapter markers in the QuickTime download  to simplify navigation. Click here to learn how to display them in your download.
CONTENT OUTLINE


Welcome
Questions

Staying motivated
Record video remotely
Choose a YouTube account
Improve Zoom security
Improve Zoom videos
Buy a desktop or laptop
Configure a Macbook Pro
Improve render speed
Upgrade to 12-core Mac Pro
Record socially-safe audio
Better titles & animation
CommandPost.io
Disable disk ownership
Color match monitors
Convert frame rates
8-bit vs. 10-bit video
Limited server bandwidth
Morph cut & green-screen
Find unused clips
Display audio channels
Multichannel audio
Compound clips
Where store project files
Fast way to set duration
Add gradients in Motion
Reset Compressor
Convert HEVC

Summary