263: Photoshop Tools to Improve Still Images
263: Photoshop Tools to Improve Still Images
Photoshop has continued to expand its ability to improve and repair still images. Join host, Larry Jordan, as he explains how to use the tools inside Adobe Photoshop to improve your still images – including the new Content Aware tools. This session will help you make your still images look great. (Includes practice media!)
- OR -
Presented: Sept. 27, 2018
Several times each month, Larry Jordan presents a live, on-line, video training webinar discussing issues related to video editing and post-production. For a list of upcoming webinars, click here.
Duration: 48:48
Download file size: 663 MB (Downloaded ZIP file)
Format: QuickTime movie (HD: 1280 x 720)
DOWNLOAD NOTE: After you complete the store checkout process, you will see a Download Link on the Order Confirmation page. This link allows you to download the product to your computer. You are given four attempts over ten days to download the file. Since this title is downloaded, a CD/DVD will not be shipped to you.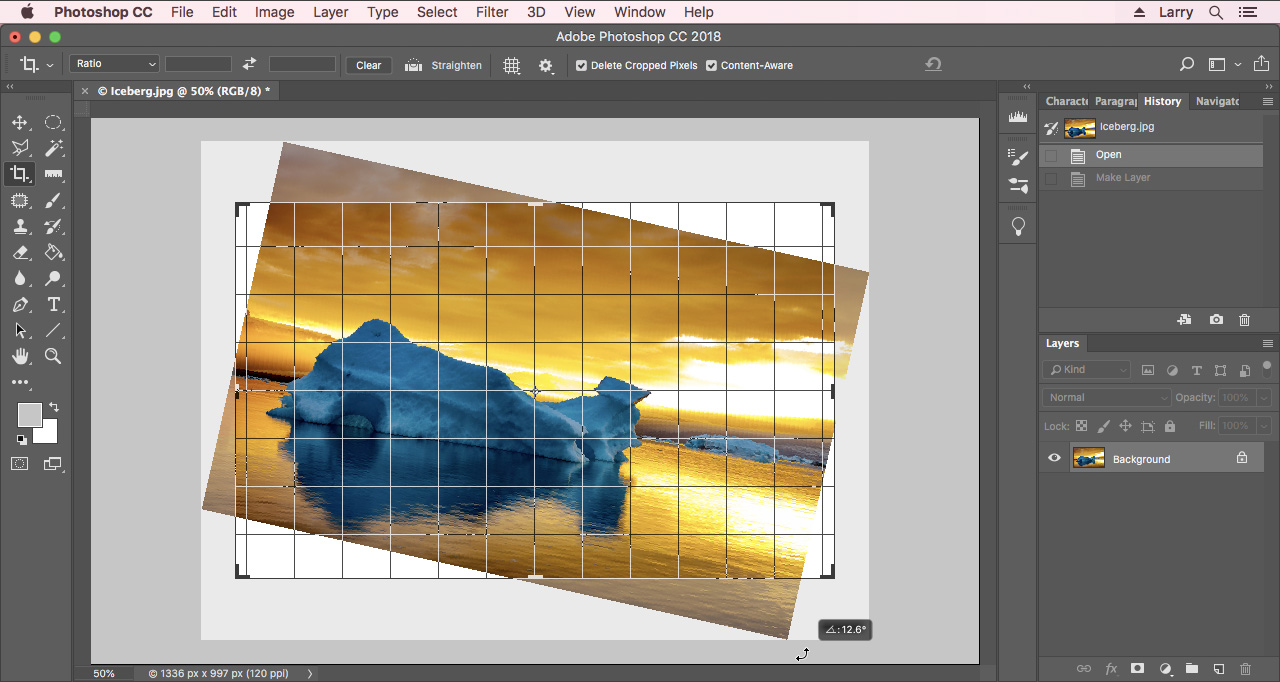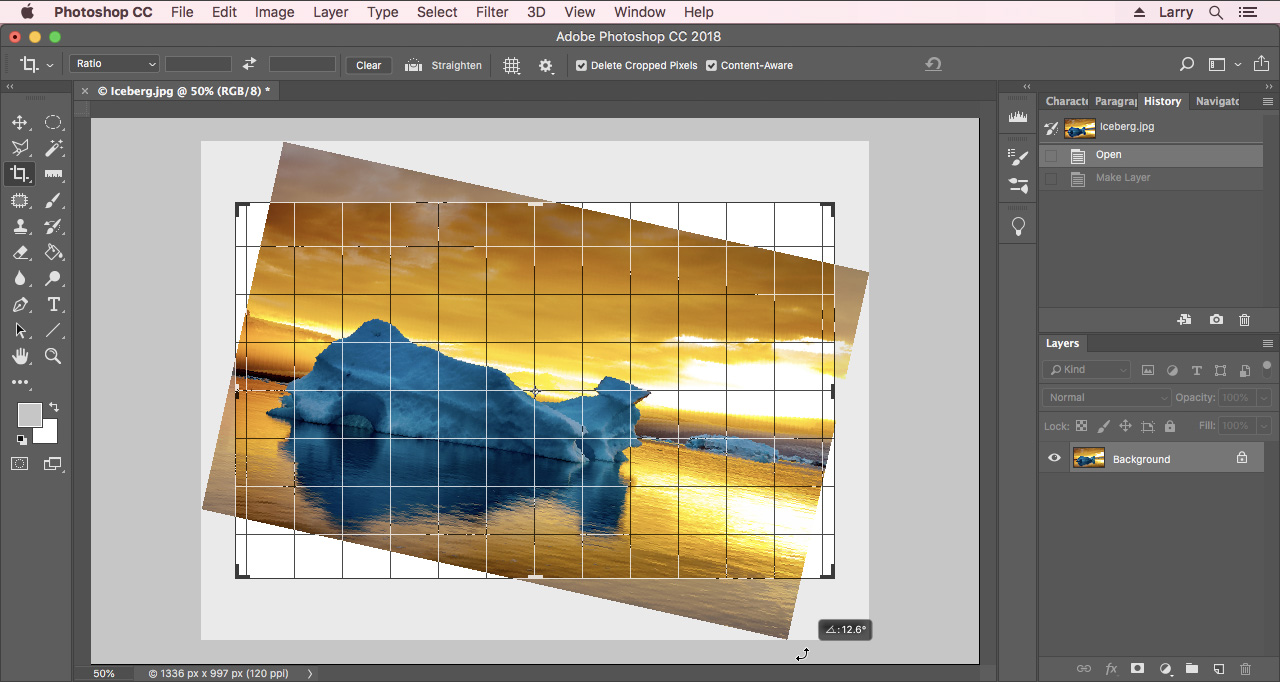 (Click to view a larger image.)
SESSION DESCRIPTION
FREE BONUS! Includes All Practice Images.
Whether you use Adobe Premiere or Apple Final Cut, still images are at the heart of many video programs, especially documentaries. But, what do you do if the images you are working with don't look that good? That's where this session can help.
Photoshop has continued to expand its ability to improve and repair still images. Join host, Larry Jordan, as he explains how to use the tools inside Adobe Photoshop to make your still images look their best – including all the new Content Aware tools. This session covers:
Open vs. Place Images
Crop vs. Scale
Straighten images
Adjust Levels and Curves
Different ways to create and use masks
A variety of image repair tools
This session is designed for editors who want to make their still images look great.
AUDIENCE LEVEL
This intermediate-level session does not require extensive knowledge of Photoshop or its interface. This session is delivered as a QuickTime movie, so you don't need to own Photoshop to watch this.
CHAPTER MARKERS
To help you quickly find the information you need, we include chapter markers in the QuickTime download  to simplify navigation. Click here to learn how to display them in your download.
CONTENT OUTLINE


Welcome
  – Agenda
File Operations
  – What this section covers
  – Open vs. Place
  – Background vs. Layer
  – Raster vs. Smart Objects
  – Crop vs. Scale
Demos
  – Open an image
  – Convert Background to Layer
  – Place an image
  – Rasterize a Smart Object
  – Crop an image
  – Content-aware cropping
Image Clean-up
  – Straighten an image
  – Use Levels to adjust gray-scale
  – Curves
  – Automatic color adjustments
Masks
  – Definition
  – Quick Selection tool
  – Magic Wand tool
  – Repair an image example
Image Repair
  – What this section covers
  – Content-aware fill
  – Patch tool
  – Clone Stamp tool
  – Adjust brush size and hardness
  – Content-aware move
  – Repair an image example
  – Spot Healing brush
  – Repair an image example
Summary
Audience Questions