186: New Features in Adobe Media Software
186: New Features in Adobe Media Software
Just a few days ago, Adobe released the Nov. 2015 upgrades for all their audio and video applications. Join host Larry Jordan as he illustrates the new features in Adobe Premiere, Audition and Adobe Media Encoder.
- OR -
Presented: December 9, 2015
Each week, Larry Jordan presents a live, on-line, video training webinar discussing issues related to video editing and post-production. For a list of upcoming webinars, click here.
Duration: 51:00
File size: 960 MB (ZIP file)
Format: QuickTime movie (HD: 1280 x 720)
DOWNLOAD NOTE: After you complete the store checkout process, you will see a Download Link on the Order Confirmation page. This link allows you to download the product to your computer. You are given four attempts and 10 days to download the file. Since this title is downloaded, a CD/DVD will not be mailed to you.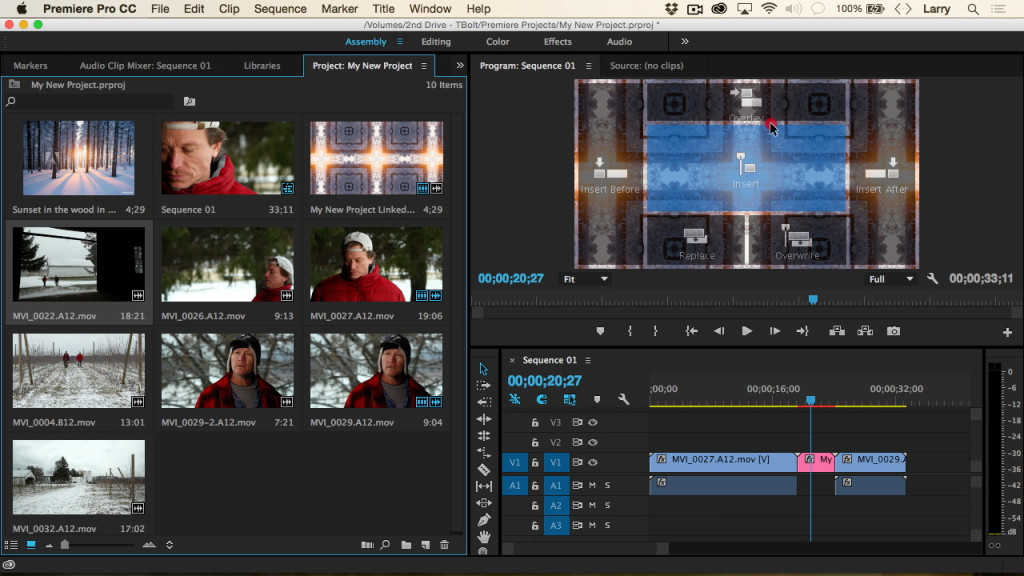 DESCRIPTION
Just a few days ago, Adobe released the Nov. 2015 upgrades for all their audio and video applications. This webinar highlights many of the new features.
Join host, Larry Jordan, as he presents the new features in:
Adobe Premiere Pro CC
Adobe Audition CC
Adobe Media Encoder CC
And a short, side-trip into Adobe After Effects CC
AUDIENCE LEVEL
This intermediate-level session assumes some familiarity with Adobe software. This webinar is delivered as a QuickTime movie.

SPECIAL FEATURE
To help you quickly find the information you need, we included chapter markers in the QuickTime movie for easy navigation. Click here to learn how to display them in your download.
CONTENT OUTLINE
PREMIERE
Improved UHD and 4K support
HDR (High-dynamic range) support
New features in libraries and Adobe Stock images
Improved Start screen
Improved After Effects integration
Improved Audition integration
Optical flow added to slow-motion clips
Improve loudness measuring and limiting
Video limiting on export
AUDITION
Remix to adjust the duration of a song
Automatic speech generation
Loudness normalization and correction
Dynamic linking with Premiere Pro
ADOBE MEDIA ENCODER
UHD and 4K compression support
Video limiting on compression
Loudness normalization on compression
H.266 support
Plus audience questions and answers.