051: Introduction to Adobe Premiere Pro CS5.5
051: Introduction to Adobe Premiere Pro CS5.5
In this one-hour online training session, host Larry Jordan introduces the interface, show how to set up your system, optimize preferences, create a new sequence, edit clips to the timeline, work with audio (which is significantly different from FCP), trim clips, add transitions and export your project. (We are saving effects for a later seminar.)
- OR -
Presented: October 5, 2011
An orientation to Premiere Pro CS5.5 from a Final Cut Pro perspective.
Each week, Larry Jordan presents a live, online, training webinar discussing issues related to video post-production; often focused on Apple Final Cut applications. For a list of upcoming webinars, click here.
Duration: 1:00:20
File size: 119 MB (ZIP file)
Format: QuickTime movie (1280 x 720)
Important note: After you complete the store checkout process, you will see a Download Link on the Order Confirmation page. This link will allow you to download the product to your computer. You are given two attempts and 10 days to download the file. Since this is a downloadable product, there will not be a CD/DVD mailed to you.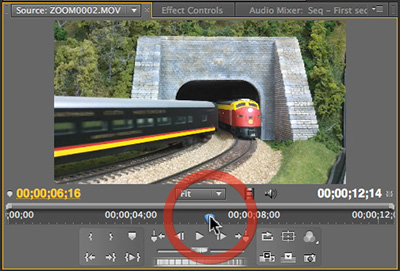 TRAINING DESCRIPTION
With the release of Adobe Premiere Pro CS 5.5, a lot of Final Cut 7 editors are taking a strong look at this latest editing entry from Adobe. This seminar is designed to provide an orientation to the new software, from the perspective of a Final Cut Pro editor. We specifically look at what's different – so you can avoid problems and keep your edit running smoothly.
In this one-hour online training session, host Larry Jordan introduces the interface, show how to set up your system, optimize preferences, create a new sequence, edit clips to the timeline, work with audio (which is significantly different from FCP), trim clips, add transitions and export your project. (We are saving effects for a later seminar.)
This session is all hands-on – showing you how the software works, what buttons to click, and what problems to avoid. Watch as Larry points out the differences between Final Cut and Premiere, illustrates the problems, and shows you the workarounds. The goal of this session is to get you up and running on Premiere as quickly, and easily, as possible. (Oh! And wait till you see the very cool keyboard shortcuts trick!)
Audience Level
Any Final Cut Pro editor thinking about moving their editing to Adobe Premiere Pro.
TWO BONUS FEATURES!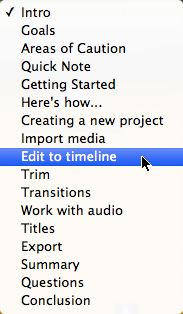 To help you quickly find the information you need, we included chapter markers for easy navigation. Also, as part of this webinar, we included questions and answers from all three presentations of this session.
Content Outline
Overview of areas where Premiere doesn't work like FCP
Hardware configuration
How to get started
---
DEMO: Creating a new project
DEMO: Setting scratch disks
DEMO: Creating a new sequence
DEMO: Matching sequence settings to clips
DEMO: Importing media using Media Browser
DEMO: Editing clips to the timeline
DEMO: Trimming clips with ripple and roll
DEMO: Adding and modifying transitions
DEMO: Working with audio clips
DEMO: Creating and applying titles
DEMO: Exporting a single project
DEMO: Batch exporting
SaveSave