Finding The Best Final Cut Pro X Classes
How To Get The Video Editing Training You Need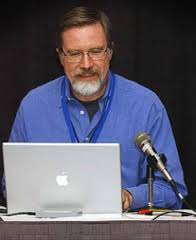 Taking some good Apple Final Cut Pro X classes can do wonders for editing skills. The best classes will teach you not only how to use the program, but also how to significantly enhance your videos.
Final Cut Pro is an extremely powerful platform that can make your editing easier, more productive and professional. So, it's no wonder that it's among the most popular video editing software on the market, for both amateur filmmakers and professional editors.
But if you're not leveraging Final Cut's full power or you simply don't know how to use it, then it probably shows in your work. Your projects likely take too long to edit, and they're not turning out as well as you'd hoped, right?
This is where you can benefit from taking some instructional classes on maximizing your Final Cut Pro X editing. The question is: where? And, which classes are right for your needs? Use the list of questions below to help you narrow your options and find the best training possible.

Or Call Us At 818-879-5105
Choosing Final Cut Pro X Classes
Do you have time for in-person classes, or do you prefer the flexibility of online training?
If your schedule is jam-packed (whose isn't?), then you may want to consider taking Final Cut Pro X classes online, instead of taking on-campus courses. Online training is more flexible and allows you to train at your own pace, on your own time.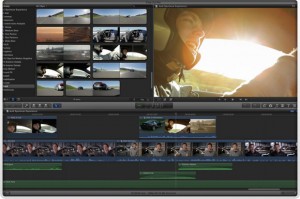 How much do you want to pay for training?
Before you decide to shell out thousands of dollars to take some courses at a local film school, you may want to consider some other options. Online training, for example, can be obtained at a fraction of the cost, while offering the same quality of instruction. In fact, if you're only looking for training on a specific aspect of Final Cut, such as effects, then you could potentially get all the instruction you need in one online tutorial.
Who provides the training?
Regardless of whether you decide to get your training online or in-person, be sure it's offered by a skilled instructor who has vast experience with Final Cut. Without a good instructor, you may have a difficult time following along and learning how to use the program efficiently. And in a worst-case scenario, you could waste money taking a course that doesn't help your ability whatsoever.
What kind of training do you need?
Are you new to Final Cut and need a comprehensive overview of the software? Are you only trying to master a certain technique? Do you want to learn more about features of the program that you're unsure about? To suit your individual needs, ensure that the training will provide the specific instruction you're looking for. Not all Final Cut Pro X classes (Related News) cover the same topics, so it's well worth your time to find out what you're going to learn before taking the class.

Or Call Us At 818-879-5105
Comprehensive Final Cut Pro X Classes From Renowned Instructor Larry Jordan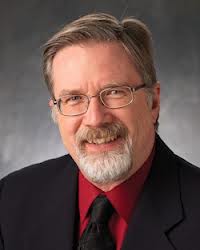 Whether you are just beginning to learn the ins and outs of Final Cut, or you're looking for advanced video editing techniques, renowned instructor Larry Jordan can help you take your productions to the next level.
Larry's extensive offering of video tutorials and online classes provide the training you need. An industry veteran with more than 35 years' experience in professional video editing and production, Larry Jordan is one of the foremost authorities on Final Cut, providing engaging, easy-to-follow training for filmmakers of all abilities.
Start by visiting Larry's Store to find the training you need, or consider becoming a member to get complete access to all of Larry's training, tutorials, tips, webinars and more.

Or Call Us At 818-879-5105