Final Cut Pro Training
Larry Jordan Helps You To Edit Smarter | Final Cut Pro Training At Your Finger Tips.
Edit Smarter means to edit faster, more efficiently, and with higher quality.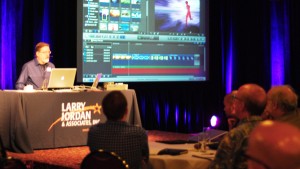 Improve your skills. Impress your clients. Make more money.
Sign up for Larry Jordan's Free Weekly Newsletter today and get part 1 of Growing Your Business, full of business tips for editors who want to get ahead in a competitive world. FREE.
Tens of thousands of editors around the world trust their careers to Larry's training. Your privacy is important to us. We will never give, share, sell, or rent your information.
Final Cut Pro Training Secrets: Discover the best Final Cut Pro training available online from the most trusted trainer in the world – Larry Jordan.
Are You Looking For The Best Final Cut Pro Training?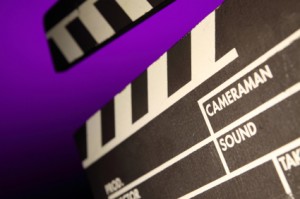 You've come to the right place.
Editing is a business. Larry Jordan knows. He's been a working editor, producer and director for 35 years in television, corporate and the web. He knows the challenges editors face everyday and is dedicated to helping every editor discover the power of Final Cut Pro.
"I should have started getting Larry's webinars years ago."
Chris Harris, Big Pond

Need to know how to use Final Cut Pro better?
You're not alone. Over 1,000,000 editors turn to internationally recognized Apple-certified trainer, Larry Jordan, fort the best and latest information on Final Cut Pro.
His subscription service – reaches editors on six continents; maybe even Antarctica!
Larry has training that will help you edit better and faster – whether you are new or a practicing expert – and take you to a higher level.
Do you need to get started with Final Cut?
Do you need to create a more effective editing workflow?
Do you need to understand Events and Projects in Final Cut Pro X?
Do you need to understand how to pick the right media?
Do you need to create killer titles?
Do you need to make your audio sound better?
Regardless of what you need, Larry has the answers.

Need new editing techniques but watching videos is boring?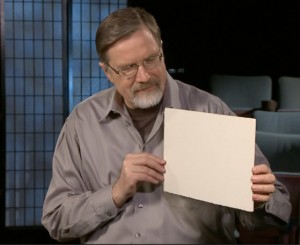 Larry's training is entertaining, involving and filled with great information. (His hair and voice have their own Twitter and YouTube following!)
Larry wants you to increase your productivity. That means getting faster at routine editing. Learn how to edit right – the first time.
"I look forward to absorbing the new information Larry's created. These courses have been invaluable to me, as I've created a productive workflow in FCP X. As always, his teaching style is delightful, and information impeccable!"
Ron Robinson, Paragon Digital Group

Are you tired of not achieving your full editing potential?
With Larry you will:
Expand your knowledge
Increase productivity
Enhance your editing skill set
Speed up your workflow and save time
"Every time I see a Larry Jordan video or attend one of his webinars, I learn something valuable and immediately useful."
David Mills

Frustrated by the Final Cut training you've seen in the past?
Larry takes the frustration out of online learning by providing step-by-step instructions explaining not just HOW to do something, but WHY of any action you perform in Final Cut. He's known for his entertaining style, rich voice and comfortable manner – all make online learning easier.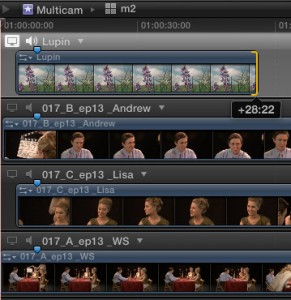 Plus, you'll be able to:
Dazzle clients with Larry's amazing tips and techniques
Learn how your tasks fit into the filmmaking process
Get your Final Cut Pro questions answered
Get both Final Cut Pro 7 and Final Cut Pro X training
Learn proven techniques from a recognized expert
Larry guarantees that you will increase your productivity and enhance your skills using his proven methods, tips and techniques.
From Twitter: "@LarryJordanFCP Larry makes learning fun. Love your NPR like voice, style, and sense of humor. Thank you, Larry!"

Trying to solve a specific problem?
Larry Jordan provides solutions. In fact, you can find answers at:
Larry's Forum – get questions answered quickly.
Larry's Video Training Library – become a member and access a comprehensive and easily searchable index of training on every topic that might confront you when using Final Cut Pro 7 or Final Cut Pro X.
Larry's YouTube Channel – features over 300 videos – from launching Final Cut for the first time to creating complicated effects.

Feel ripped off by other Final Cut Pro training?
Subscribers to Larry's website are the happiest editors around.
"In these challenging economic times, buying your courses is the best investment I have made in years. Thanks Larry…"
Humberto R. Cortes
"The training is excellent. I consider my purchase a solid investment and appreciate the excellence you bring to your work."
Matt Hoyt, Wormwood Films
"As a subscriber to Larry's website, I'll tell you firsthand that he's the smartest and most helpful trainer in the business today."
David Mills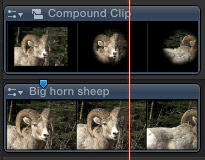 Want to become an editing superstar?
You've found the right trainer, Larry Jordan. A member of both the Directors Guild of America and the Producers Guild of America, Larry has first hand experience as a filmmaker. His seventh book on editing, Final Cut Pro X: Making the Transition, was published by Peachpit Press and is available on Amazon.
Larry has over one thousand hours of online and DVD training available.

Some typical responses to a training session with Larry:
"It was like watching a Jedi master…"
"Larry has so much knowledge and he simply knows it…"
"The show was too short…"
"He is a true master in his field…"
"I now realize how little I know…"
Separate Yourself From The Pack With Larry's Final Cut Pro Training
Larry offers the best tips and techniques in editing with Final Cut, plus recommendations on how to get and keep an editing job with his Growing Your Business Series. He knows what editors need to succeed and happily shares that knowledge.
Get all of Larry's great Final Cut Pro training and video editing advice Larry Jordan has to offer.
Want more information about Larry Jordan's training?
Call us at 1-(818)-879-5105