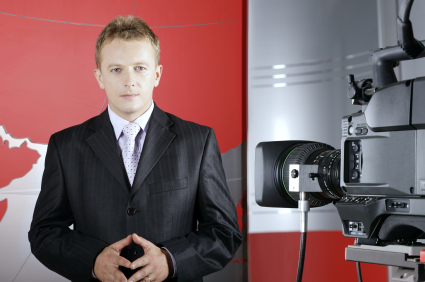 Getting Final Cut Pro training free is no easy task – but if you know where to look, you can find some great resources online that are no-cost.
Final Cut Pro is considered to be the standard for video editing for all levels of experience, from beginners to pro. With the proper training, you can master the software and produce professionally edited video for virtually any need: short and feature length films, marketing, TV, sketches, documentaries, informational video guides and virtually any other type of audio-visual presentation imaginable.
Whether you are new to Final Cut and need a broad introduction to the software, or you've been using it for years and you want to take your skills to the next level, some good training can do wonders for your ability.
The question is: where do you get Final Cut Pro training free?
How To Get The BEST Final Cut Pro Training Free
While some of the more comprehensive online courses and tutorials typically cost money, there are a few places where you can receive training on Final Cut for free.
Here are a few options you may encounter; along with tips to ensure the training is useful and high-quality.
– YouTube
Video is a great tool for learning video editing software, and if you look in the right places on YouTube, you can get some great Final Cut Pro training free. By being able to follow along with the instructor, pause, rewind and re-watch the video as often as you need to understand the concepts, you can learn at your own pace, on your own time.
The "trick" is finding the right videos. YouTube is flooded with really awful Final Cut tutorials, submitted by amateurs. Make sure you look for videos from professionals who have extensive experience in the industry.
Check out Larry Jordan's YouTube Channel, which has dozens of great training videos and other resources for video editors of all abilities.
– Articles
If you prefer written instructions over video tutorials, then informational articles can be a great way to get Final Cut Pro training free. A simple Google search for "Final Cut Pro training articles" will turn up thousands of pages of results. Unfortunately, a large majority won't be as helpful as you'd like.
Just like the YouTube videos, you must be sure to look for content that's created by trusted industry resources. Avoid the generic articles and question-and-answer content on sites like eHow and Ask.com. Stick to websites that are run by skilled professionals who are experts on all aspects of Final Cut Pro.
Need some help? Take a look at Larry Jordan's Editing Library – where you'll find thousands of articles, searching by application and category.
Get Final Cut Pro Training Free at LarryJordan.biz
In addition to Larry Jordan's free YouTube training and articles on Final Cut (Learn More), you can also sign up for his free email newsletter with more great tips, sent right to your inbox.
For more comprehensive training, you may want to consider becoming a member of Larry Jordan's online training. As a member, you'll get 24/7 access to hundreds of Final Cut training videos – all video tutorials, webinars and new content added weekly.