Editing Techniques in Film
How to Learn the Best Editing Techniques in Film…
– FROM YOUR HOME COMPUTER!
Learning new editing techniques in film doesn't require an expensive degree or years of film school.
No matter what stage of your film career you're currently at – beginner or industry veteran – there are much more affordable and convenient ways to vastly improve your skills. In fact, by finding the right resources, you can get professional video editing training right from your home – often for free or for a fraction of the cost of taking in-person tutorials or film classes.
Below, we'll take a look at why it's so important to understand the various editing techniques in film, and how you can quickly learn these techniques from a skilled instructor, without shelling out thousands of dollars.

Editing Techniques in Film – Why Do We Care?
As an editor, filmmaker, producer, film student or any other professional in the film and TV industry, you want to produce the best work possible at all times, right?
But to truly perfect the art of editing, you have to understand one crucial concept: it will never be 100% perfect.
There will always be more you can do, new techniques to try, more polishing, re-editing, and other fine-tuning. As you know, just one cut can totally change the mood of a scene. It's all a matter of knowing what techniques and methods are right for the piece you're working on, and when to implement them (or when not to).
While many talented filmmakers are seemingly born with an eye for editing, there is always more they can do to enhance their abilities. There are editing techniques in film they haven't tried or even thought of until they saw it done somewhere else.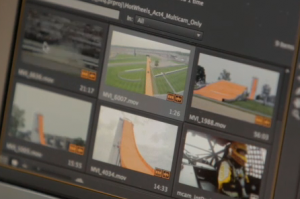 This is why it's so important for editors to constantly keep learning and experimenting with new techniques. Whether you're a student who just wants to understand the basics of video editing, or a pro who is looking to create more innovative and groundbreaking work, you must be open to educating yourself constantly. Otherwise, your work will become stale or simply ineffective at telling the story you're trying to express.
Easy, Affordable Way to Learn Editing Techniques in Film
If you're serious about taking your editing work to the next level, let industry veteran Larry Jordan be your guide.
Here at LarryJordan.biz, you'll find hundreds of great resources for learning a wide variety of editing techniques and features of different editing software, including Final Cut Pro X, Adobe Premiere Pro CS6, and other suites.
In Larry's editing library, there are more than 1,000 free articles covering everything from multicam montages to cool tricks and shortcuts that make your job so much easier.
Our online professional training is the most extensive education we offer – and the most cost-efficient. As a subscriber, you get 24/7 access to hundreds of Larry's online video tutorials, all Final Cut Pro training, all Adobe training, weekly webinars and other new content added every week.
Larry Jordan is an internationally-renowned consultant with more than 35 years of experience as a television producer, director and editor with national broadcast and corporate credits.
Contact Us Today To Learn More About Editing Techniques in Film.