How To Master Advanced Editing Techniques In Final Cut
Final Cut Pro makes it easy to perform a variety of advanced editing techniques, which will make your projects look more polished and professional – in addition to saving you time.
But mastering those advanced editing techniques can be a challenge in itself if you don't have the proper instruction.
Many enthusiastic editors and filmmakers will attempt to learn these techniques in Final Cut themselves by tooling around in the application and testing different features. This is a great way to become familiar with Final Cut – regardless of how much experience you have – but if you want a
faster, simpler and far more beneficial way to discover these techniques, then
it's best to seek the expertise of a Final Cut expert
.
Nope, that doesn't mean you need to shell out thousands of dollars to attend film school or take a tutorial at a local university. As you'll see below, you can receive comprehensive, easy-to-follow Final Cut training from a world-class instructor right from your computer.
Or Call Us At 818-879-5105
Best Way To Learn Advanced Editing Techniques In Final Cut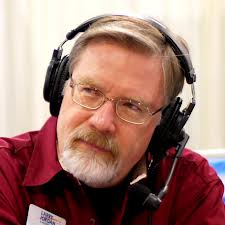 Learning advanced editing techniques in Final Cut is simple when you have help from skilled instructor Larry Jordan. Larry's online tutorials and training resources are used by editors and filmmakers around the world, from beginners to pros.
At LarryJordan.biz, you'll find a wide range of training, from complete overviews of Final Cut to highly focused tutorials on specific topics, including effects, media management, animation, compression and many others.
Here are just some of the options you'll find as you browse Larry's site:
Complete training
For those who want to learn the ins and outs of Final Cut from start to finish, Larry's complete training programs cover everything you need to know. His latest training program covers Workflow & Editing and Effects in Final Cut Pro v.10.1 – a jam-packed series with more than 22 hours of training across 200 videos (also available as a DVD).
Tutorials & webinars
Larry and his team add new training videos to the site on a regular basis to cover virtually every aspect of Final Cut. Each of these videos can be purchased individually – ideal for those who only need training on very specific editing techniques – or included with membership for full access to the site (see below). Over 510 videos are available, totaling more than 140 hours of training.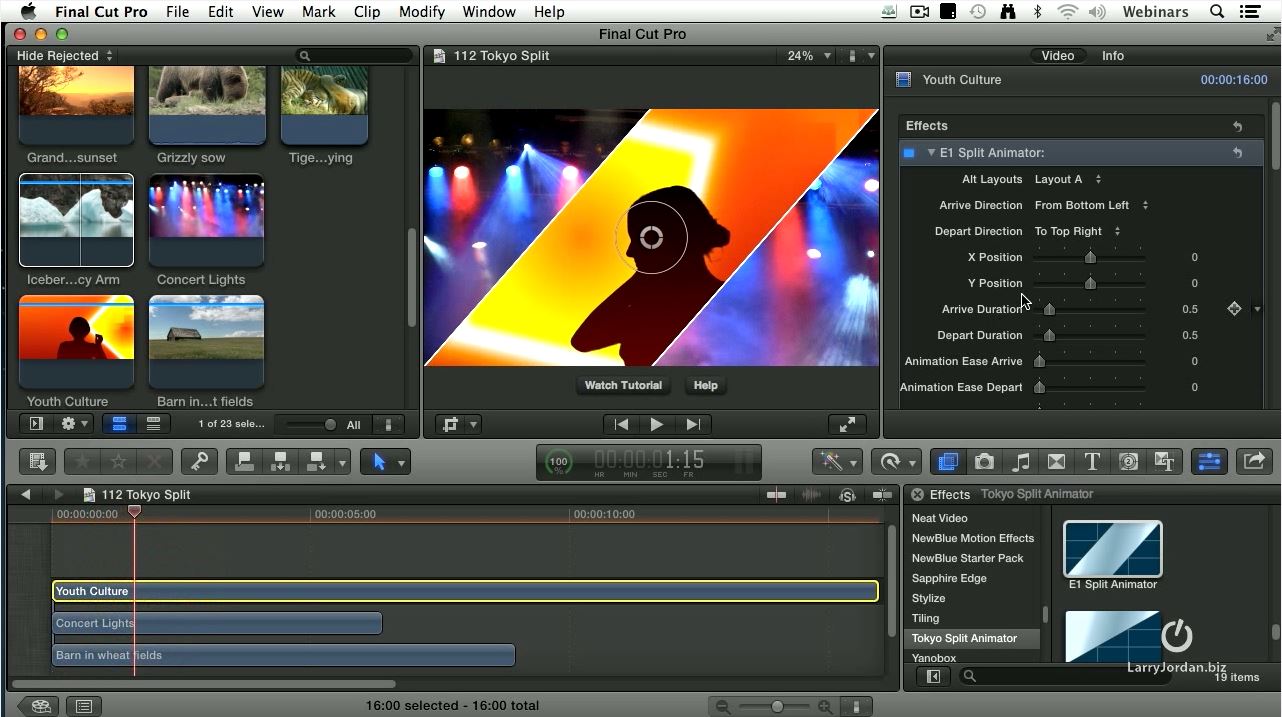 Training library
For those who prefer text-based training, rather than videos, Larry's Training Library has hundreds of articles on Final Cut and other video editing tips, available for free. Many include screenshots, images and videos to make the training even more accessible and easy to follow.
Everything you'll ever need
The best and most cost-efficient way to learn Larry's advanced editing techniques (and much more) is to become a member. This gives you complete access to all videos, tutorials, webinars and new content as it's added, for one low yearly or monthly subscription fee. It's almost like having your own personal Final Cut teacher on-call, 24 hours a day.
Or Call Us At 818-879-5105
Discover Larry Jordan's Advanced Editing Techniques
Larry Jordan is an internationally renowned consultant and Apple-Certified trainer with over 35 years' experience as a television producer, director and editor with national broadcast and corporate credits. His informative and entertaining teaching style has made him one of the world's foremost authorities on Final Cut (Related News), for video and film editors around the globe. Check out Larry's hundreds of video tutorials and webinars, or use the search box to find the specific training you need.