Adobe Video Editing
What Is Adobe Video Editing?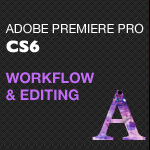 Adobe video editing means using the full power of Adobe Creative Suite CS6 to edit your films and videos into powerful stories that move people and create change.
Power Up your Adobe video editing today! Larry Jordan helps editors edit more efficiently, edit faster and tell their story better.
Larry has written several books about editing in Adobe software including his latest: Adobe Premiere Pro Power Tips: Secrets, Shortcuts, and Techniques available November 2012 from Focal Press.
Want To Improve Your Editing Technique, Impress Clients And Make More Money?
Editors around the globe trust their careers to Larry Jordan's training.
Stop wasting time. Sign up for Larry Jordan's Free Weekly Newsletter today and get Part 1 of Growing Your Business, full of business tips for editors who want to get ahead in a competitive world. FREE. (Your privacy is important to us. We will never give, share, sell, or rent your information.)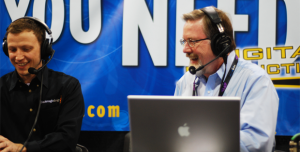 Each week, Larry's newsletter is filled with tips and techniques covering Adobe and Apple software. Stuff you can't find anywhere else. Clear, easy to read, with a light, humorous touch. Learning software is never easy, however, Larry makes it fun.
Adobe Video Editing Essentials
Discover the best video training in Adobe Premiere Pro CS6 including Audition, Media Editor, Prelude and Story available online from the most trusted trainer in the world – Larry Jordan.
Are You Looking For The Best Adobe Training?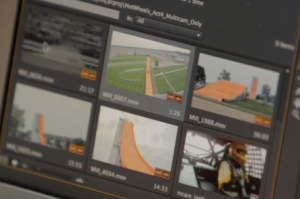 Larry Jordan trains editors. As a producer, director, and editor himself with over 35 years experience in television broadcast and corporate producing, directing and, of course, editing, Larry knows what editors need. He's been there, meeting deadlines, working with clients. His training reflects that experience.
Larry's community asked for a comprehensive training bundle in Adobe video editing software and he delivered big time! More than 170 movies, more than 17 hours of in-depth video training.
Now in one place, Larry offers his Adobe CS6 Massive Training Bundle Available Here!
Check Out Larry's Other Adobe Video Editing Training Tutorials:
Need To Know How To Use Adobe Editing Software?
Join over 1,000,000 editors who look to Larry Jordan, for the best and latest information on Adobe video editing.
His subscription service – reaches editors in all corners of the world.
Larry's training will take your editing to the next level. You will edit better. You will edit faster.  Your editing technique will improve.
Are you new to editing or did you first edit on a flatbed? Whether you are new or an expert, Larry's training will help you.
Do you need to get started in Adobe Premiere Pro CS6?
Do you want to create a more effective editing workflow?
Do you need to make your audio sound better?
Do you want to know more about Adobe Prelude?
Do you want to know how to switch from Final Cut Pro to Adobe Premiere Pro?
Do you need to know how to use still images from Adobe Photoshop in your video?
Do you want to know how to make basic edits to video using Adobe Premiere Pro?
Do you want to improve your editing techniques?
Larry has the answers to the toughest questions.
Don't Know The Difference Between "Adobe Audition" And "Adobe Edition?"
"Adobe Audition" is an audio recording, production and editing software for which Larry Jordan offers the most comprehensive training available. Click Here to see Larry's complete training in Adobe Audition.
He has a dozen articles available here to get your Audition editing questions answered.
"Adobe Edition" is short for Adobe Digital Editions, software for managing and viewing eBooks. Learn more at Adobe Digital Editions.
Have You Found Video Editing Training Boring In The Past?
Increasing productivity means getting faster at routine editing. Larry Jordan wants you to learn to edit right the first time. He will show you his proven tips and techniques for faster editing in Adobe Premiere Pro.
"I have watched every scrap of Adobe Audition CS6 Training imaginable and, if you are trying to learn Audition, Larry Jordan's Audition Training is the one you want. It is required viewing for the editors of my podcasts (including That Post Show) when they move from Pro Tools to Audition, which they are doing."
Do You Feel Like You Have The Potential To Be A Better Editor?
With Larry you will:
Increase your knowledge
Increase your productivity
Increase your speed
Expand your skills
Improve your editing technique
Improve your quality and reduce your stress
Has The Adobe Training You've Had In The Past Been Frustrating?
Larry believes that by providing step-by-step instructions explaining not just HOW something is done, but WHY, helps people learn faster and with less frustration.
He's known for his resonant voice, entertaining speaking style, and easy manner which makes his training really easy to listen to..
Also:
Larry's inspired techniques and tips will amaze clients
Larry's training will help you fit your tasks into the filmmaking process
You can get your Adobe editing questions answered
You will get the complete picture in Adobe video training
From a recognized expert in editing, you will learn proven techniques
Larry guarantees that you will increase your productivity and enhance your skills using his proven methods, tips and techniques.
"You are my hero! Thanks for this video, it was so helpful : )"
Do You Have A Specific Problem You Need To Solve?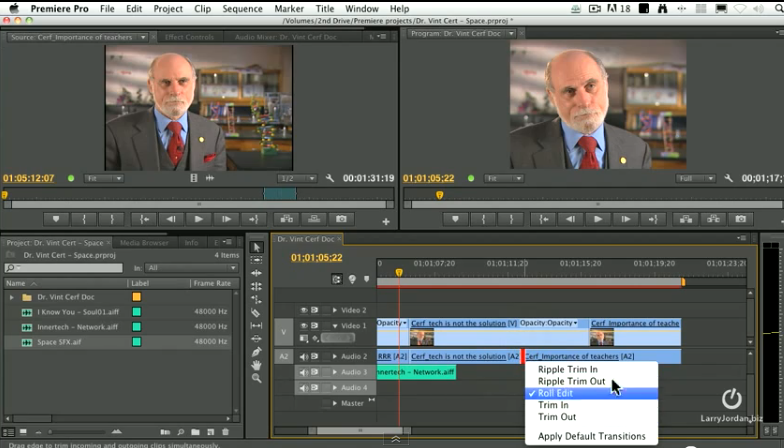 Larry Jordan provides essentials and solutions. Get answers:
Larry's Editing Library – Provides a comprehensive and easily searchable index of training on every topic that might confront you when using Adobe video editing products.
Visit Larry's Forum –  To get questions answered quickly.
Check Out Larry's YouTube Channel – Featuring dozens of videos about Adobe video editing.
Feel Ripped Off By Other Adobe Video Editing Training?
Read what others say about Larry Jordan's video editing training:
"Wonderful tutorial on Audition."
"All is good. LARRY IS GREAT. MY FAV TEACHER!!"
"Was a great intro to Audition!"
"This overview was surprisingly (well, not so surprisingly, considering Larry Jordan presented) complete thorough, a complete cycle of clip to/from Audition."
Want To Enter The Major Leagues As An Editor?
You've found the right trainer, Larry Jordan. Larry throws no curve balls either. You will become an Adobe video editor in no time, knocking the ball out of the park every time!
Larry has first hand experience as a filmmaker. He's a member of both the Directors Guild of America and the Producers Guild of America.
With over one thousand written articles and hundreds of hours of online and DVD training available, you are sure to find the answers you need with Larry Jordan.
Some typical responses to a training session with Larry:
"The show was too short…"
"He is a true master in his field…"
"It was like watching a Jedi master…"
"Larry has so much knowledge and he simply knows it…"
"I now realize how little I know…"
Separate Yourself From The Pack With Larry's Adobe Video Editing Training.
Larry offers the best tips and techniques in editing with Adobe Premiere Pro CS6, Adobe Audition, Adobe Prelude, Adobe Story, and more, plus recommendations on how to get and keep an editing job with his Growing Your Business Series.
What do you need to succeed as an editor? Larry knows and happily shares his knowledge.
Get all of Larry's great Adobe training and video editing advice Larry Jordan has to offer, check out: http://www.larryjordan.biz
Want More Information About Larry Jordan's Adobe Training?
Call us at 1 818 879 5105 or visit http://www.larryjordan.biz for more info on adobe video editing!