Adobe Video Editing Workflow – 12 Time-Saving Steps
Using an efficient Adobe video editing workflow is essential to editing faster and saving a ton of time.
As a video editor, time is the most valuable resource to increase your productivity and strengthen your creative process. Whether you create films for fun, as part of your job or on a contract basis, you must use your time as efficiently as possible. Otherwise, you'll be spending 2 to 3 times more on the production than you should be, wasting time, and potentially losing money too.
This is why it's so important to have the right Adobe video editing workflow – regardless of whether you're using Final Cut, Premier or any other editing software. A workflow is basically your process for getting things done from start to finish: where to start, what steps to take next and how to wrap up the production. It guides you along the right steps and prioritizes your tasks so you know exactly what to do, and in what order.
Even the most experienced video editors have found themselves staring at the computer screen at 2 A.M., wondering, "Okay, what do I do next?" There are endless distractions that get in the way, slow down the editing process and ultimately hurt your production. But with the right workflow in place, you could have been finished by 8 P.M. and with a production you're proud of.
Use the 12 simple steps below as your own Adobe video editing workflow and post this list right on your desk to keep you on track.
12-Step Adobe Video Editing Workflow
1) Plan the project.
Planning your project is the crucial first step of an Adobe video editing workflow. That means using consistent file naming schemes, creating a single folder to store all your files and project elements, and even thinking generally about who your audience is and matching your editing styles to the needs of the project.
2) Gather media.
Get everything together, organized and easily accessible: captured media, graphics, audio, video and anything else you'll need.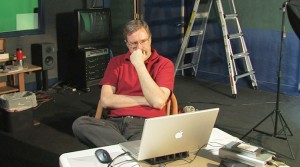 3) Label everything.
Label all media with keywords, bins and favorites to group everything into easily accessible categories.
4) Start building your story.
Without worrying about being precise, start viewing clips and deciding which should go into the timeline. It doesn't have to be anywhere near perfect. You just need to create a general framework.
5) Organize.
Now that you have the clips in the timeline, start watching the sequence to fine-tune the order.
6) Trim.
Once the clips are better organized, you'll have a much better idea of what you can trim. It's often a good idea to first trim to improve the story, and then worry about trimming for time.
7) Add transitions.
This is the time to start polishing your production with cuts, dissolves and wipes. Don't get overwhelmed. Focus on what needs to be done first, then start adding transitions to make the edits smoother.
8 ) Add text & effects.
Once your story is complete, this is a good time to polish even further with necessary text and graphics.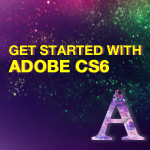 9) Mix your audio.
Sometimes called "audio sweetening," this is the step in which you can begin adding music, effects or other audio to create atmosphere.
10) Color-correct.
Whether you color correct in your NLE or an external application, save this step until everything else is complete.
11) Output.
Now is the time to output the project into the appropriate video file.
12) Archive.
Save your work – trash any clips or elements that you are 100% sure you will never need. But otherwise, archive everything so you have what you need to make any necessary edits later on.
Get More Adobe Video Editing Workflow Tips From Larry Jordan
At LarryJordan.biz, you'll find a vast collection of resources to help you edit like a pro, including training articles, video tutorials, webinars, newsletters and much more.
Browse the site to find the specific training you need, or consider becoming a member to get full 24/7 access to thousands of video courses and new content added weekly.