Where to Get Training for Adobe Video Editing Free of Charge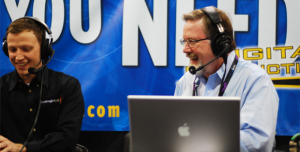 Looking for ways to get free Adobe video editing training?
While it may seem almost impossible to find, there are some great resources where you can get Adobe training at no-cost – from a professional instructor – and much of that training can be found atwww.LarryJordan.biz.
If you've searched for training on Adobe's video editing programs, such Premiere Pro, Audition, Prelude and other applications, then you know that the costs of professional tutorials can be very expensive. A single in-person tutorial, covering just one tiny aspect of the program, can easily cost you several hundred dollars. If you decide to take a full course on video editing at a local university, you can expect to shell out thousands of dollars, just for one semester.
It's no wonder then that so many editors, of all levels of experience, constantly go online to search for ways to get training on Adobe video editing free of charge.
The good news is, you don't have to spend thousands or even hundreds of dollars to get valuable tips, training and education on Adobe's video editing software. In fact, you're just a couple of clicks away from accessing literally hundreds of free training tips and tutorials.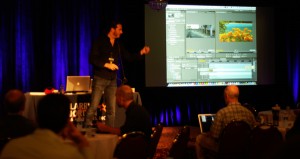 Let's take a look at some of your options.
Adobe Video Editing Free Training Resources
– Video Editing Article Library
Right here at LarryJordan.biz, you'll find hundreds of valuable articles, covering so many aspects of video editing software and techniques. The best part? This is Adobe video editing FREEtraining! There is no cost to use Larry Jordan's editing library. You can easily sort through the articles to find the exact topic you're looking for, from archiving to effects and everything in between.
– Expert Video Tutorials
Are you more of a visual learner? If so, Larry Jordan also has hundreds of great videos on his YouTube page, providing helpful tips for both beginners and advanced editors. Once again, there is no cost. It's Adobe video editing free training that you can access at any time of day, free of charge.
You'll find an extensive range of topics, covering everything from the basics to the most advanced features of the software – along with tons of neat tricks and techniques to make your work better and your life easier!
– Professional Instructor's Blog
Professional video editor and instructor, Larry Jordan, provides many additional tips on his personal blog, right here at LarryJordan.biz. While this is a more free-form commentary that Larry provides, you'll still find plenty of helpful advice, along with news about industry trends, new software updates and tips for video editors who want to take their career to the next level.
– Free Newsletter
Larry Jordan's email newsletter is yet another great way to get free video editing training. All you need is an email address and you'll get helpful tips and other free stuff right in your inbox.
Go Beyond Adobe Video Editing Free Training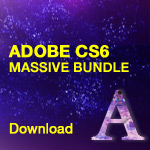 Browse LarryJordan.biz to see all the different free training and tutorials available. If you decide you want to take your skills to the next level, Larry has many resources to help.
Larry Jordan offers a monthly or annual subscription that gives you access to much more in-depth training on Adobe's video editing suite. It includes 24/7 access to hundreds more video tutorials, weekly webinars with Larry Jordan and much more.
Contact Us To Learn More About Our Adobe Video Editing Free And Premium Training!