The Digital Production Buzz Presses "Pause"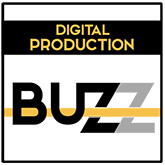 Our industry is awash in change. During this last month, the Digital Production Buzz discussed the current state of media technology from producing to post. Everyone agrees that change is both disruptive and accelerating. But, not necessarily bad.
As you may have read in my newsletter, change is coming to The Buzz, as well. I deeply believe that independent voices are essential to add balance to vendor-centric marketing. But it is also important for these voices to be relevant and effective. To that end, we've decided it's time to take a break from producing new weekly episodes of the Digital Production Buzz to re-focus our energy into creating more articles, webinars and training which can enable all of us to succeed.
During this hiatus, my team and I want to look at ways we can make The Buzz more relevant to media professionals. Over the last many years, we've focused on interviews, but perhaps there are other things we should be doing as well. This production pause gives us a chance to reflect, reconsider and renew the show.
Also, starting next month, we're integrating doddleNEWS into the LarryJordan.com website. This means that James DeRuvo will be writing articles on technology for both doddle and LarryJordan.com, which I think is really nice. This move also makes the content on doddleNEWS more accessible to LarryJordan.com visitors.
This break also allows me to restart my weekly webinars, providing more time to look at new tools and technology I haven't had time to cover before.
I've enjoyed creating every episode of The Buzz. I'll miss hosting each show and our weekly conversations – but, The Buzz isn't gone – it's just resting for a while as we figure out how we can best use it to continue covering our industry. You can still access all our shows at DigitalProductionBuzz.com.
In the meantime, you'll find me at LarryJordan.com. I look forward to seeing you there.
And, for the Digital Production Buzz, that's a wrap.
---