Education and Technology: A Constant Distraction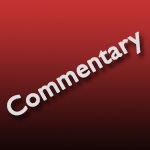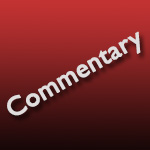 [ This commentary was written for the Digital Production Buzz podcast for August 9, 2018. ]
I've been involved with technology all my life. Even when I was working in marketing, I was marketing software and explaining the benefits of the latest technology to new users.
There's no doubt we are living in an age driven by technology. When I look around my classroom I can see how hard it is for my students to put down their cell phones and actually listen to what's going on. Or I watch people at a restaurant spend more time taking photos of their food than eating it. Or I watch people walking down the street paying more attention to their cell phones than the scenery around them. It is obvious that technology is driving our lives; not just cell phones, but all technology.
Look at how isolated you feel when you are in an area with no cell service or when your laptop is not working.
As filmmakers, we use technology every day to create the stories we want to share with an audience. Equally, though, we are frustrated when that audience is too busy to pay attention to the stories we are telling. To say nothing of attention-spans that are measured in seconds, or our need for constant stimulation or, more accurately, distraction.
These are all examples of the Law of Unintended Consequences: we may not have planned for this to happen, but that's the way it turned out.
What I find especially frustrating – especially when teaching college students – is how hard it is to get their attention. There are so many distractions today that they have become extremely good at tuning out whatever is not distracting them at that moment.
When I ask them to put their cell phones away for an hour class, its as though I was asking them to juggle fire, or insulting their mother.
Our audiences are the same – as communicators we have to work extra hard just to get their attention – whether for a commercial, program, or emergency announcement. And once we have their attention, it is almost impossible to retain it. Look at the number of times you are watching TV, reading your phone, and checking your computer – all at the same time. Yet, you are not paying full attention to any of them.
We live in an age of distraction – and, from all the signs, its only going to get worse. And this makes the process of education even more difficult.
Just something I'm thinking about.
---