New Products at Show-Stoppers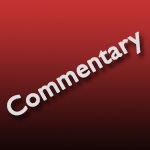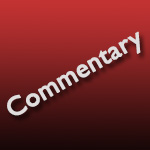 As a very wise PR wizard, Kevin Bourke, remarked: "We live in an industry that is always chasing trends." Whether an idea works, has value or is even practical is secondary to whether it is new.
The annual NAB Show is always about "what's new."
Many years ago, John Molinari, then the CEO of Media 100, required that all their new products have a story. It was not enough to say "here's a cool new product." Instead, he realized that they first needed to establish that a problem exists, explain why that problem was important, then showcase how their new product solved this problem.
Since that time, not surprisingly perhaps, an industry which is dedicated to story-tellers now requires stories for the products that it creates.
All of which brings me to Show Stoppers. Show-Stoppers is a press-only mini-trade show that runs the evening before NAB opens. It features 25-30 vendors in a table-top environment showcasing their latest cool toys.
Link: www.showstoppers.com
Tonight was the first time I attended Show Stoppers and, like the exhibit floor at all SuperMeets, Show Stoppers showcases new technology on a human scale. It allows conversations with developers and manufacturers without crushing crowds, loud music, or distracting stage shows.
Here are some highlights.
HDR CONTINUES TO EVOLVE
HDR is coming and we'll hear lots of announcements at NAB. However, the standards for HDR are still in flux. There will ultimately be two: one for professionals (think color grading) and one for consumers (think TV sets).
Unlike VR, which I think will be successful but limited in scope, HDR offers the possibility to revolutionize how we view movies and television. However, while there will be lots of noise about HDR at this year's NAB, it is too early to purchase anything until the standards settle down.
There will be a LOT of behind-the-scenes negotiating and arm-twisting in the backrooms of NAB as our industry tries to coalesce around a spec. The reason is that there are multiple issues here:
What does a complete HDR workflow look like?
What camera bit depth is sufficient for HDR?
When will the Mac and Windows operating systems support HDR?
When will our editing software support HDR?
How will we monitor HDR?
How will we color-grade HDR?
What format do we need to output our master HDR files?
How will we distribute HDR for broadcast, OTT or consumers?
Different companies provide their own answers to some these questions. However, no one company can answer all of them. For now, pay attention to the news; however, don't invest in a 4K monitor unless and until it supports an agreed-upon standard for HDR. 4K by itself is not that interesting. 4K plus HDR is revolutionary.
OTHER COOL STUFF
Brother was showing the AirScouter WD-200B). This is a head-mounted display that can also include a camera. It provides a portable way of watching a monitor, while still leaving both your hands free.
Link: www.brother-usa.com/AIRScouter
Sphericam was showing a six-camera spherical 4K camera. (Think up/down, left/right, back/front.) This is the world's first 360° VR camera capable of self-stitching and live streaming 4K video in real-time. This captures images such that, when you play them back wearing a VR headset, you can see in all six directions as you turn your head. Shipping this summer.
Link: www.sphericam.com
Thinking of VR, Sennheiser was showing a 360° microphone. This allows you to record audio for 360° video an hear the sound change as you turn your head. The example they used was a pianist. As you turned in a circle, the sound moved from in front, to the side, to behind then back to the front again. Sennheiser is legendary for its mics and this small, 4-channel device provide a single audio file that contains all the sound perspectives you need to add aural reality to your virtual reality.
Link: www.sennheiser.com
Playon was showing a streaming video recorder (SVR). Think of it as a DVR, but for streaming media – such as Netflix, Amazon or other OTT service.
Record shows when they air, play them back whenever you want. And, just like a DVR, there's no copyright infringement for using this software-only system. Available first for Windows, with a Mac version coming "shortly."
Link: www.playon.tv
V-Nova was showing 4K media delivered at 4 Mbps (which is REALLY compressed) using their V-Nova Perseus compression technology. This bit-rate is small enough to deliver 4K media via 4G networks or streamed via the Internet.
Link: www.v-nova.com
StreamStar was showing a live production and streaming studio in a single box designed for sports. Supporting up to six cameras with one-button instant replay and graphics. Designed to compete with TriCaster, but focused on the high school and college sports market.
Link: www.streamstar.com
FoxFury was showing four LED lights, all of them cordless and waterproof. What was particularly impressive was the Nomad Transformer. This comes in a plastic tube about the size of a small tripod case. Open it up and the case becomes a self-standing tripod and the light slides up a 12-foot pole. From start to finish, deploying the light took less than 60 seconds to set up and requires no external power.
Link: www.foxFury.com
And, the good folks at Imagine Products were showing a press-only preview of Shotput Pro 6, An expanded, but still easy-to-use, update to their venerable ShotPut Pro. The new version should enter beta in the next month or so.
Link: www.imagineproducts.com
SUMMARY
Over the next week, we'll all be inundated with new ideas and new products as NAB serves as the launching pad for thousands of companies. Show-Stoppers just got us started a day early.
---
Bookmark the
permalink
.