Motion 5.3: Create a Title Template for FCP X [video]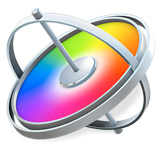 [This is an excerpt from a recent on-line video webinar: "Integrate Apple Motion 5.3 with Apple Final Cut Pro X" which is available as a download in our store, or as part of our Video Training Library.]
COURSE DESCRIPTION
This is the fifth in a 6-part series examining Apple Motion 5.3.x.
This session continues our series on using the 5.3.x version of Apple Motion. In this webinar, we look at how to create templates for effects in Motion 5.3 that can be used and controlled by Apple Final Cut Pro X.
Whether you are new to Motion or want to get deeper and more fluid with the application, this series is designed for you. Here's what this session covers
Define key terms and core concepts
How to create templates for Titles
How to create templates for Generators
How to create templates for Transitions
How to create templates for Effects
How to publish individual effect controls
How use widgets and rigging to create group controls
How to modify existing FCP X effects
Plus, lots and lots of demos
In this short video excerpt, Larry Jordan shows how to create a title template in Apple Motion 5.3 for use in Final Cut Pro X.
---
Motion 5.3: Create a Title Template for FCP X
TRT: 11:19 — MPEG-4 HD movie
---
Our website offers lots more video training in our store.
---
Bookmark the
permalink
.