Interview Techniques: An Overview [Video]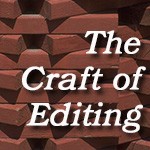 [This is an excerpt from a recent on-line video training: "Interview Techniques," which you can download from our store. You can also access all our training when you become a member of our Video Training Library.]
Interviews are at the heart of many different programs. Getting a good interview can make the difference between a great program and one that's simply unwatchable. But, how do you get a good interview? In this dynamic session, join host Larry Jordan and two actors as they explore a variety of techniques you can put to use immediately to improve the quality of your interviews.
In this short video tutorial, Larry illustrates a variety of things to consider when planning an interview, including:
Interview Assumptions
"Rules" of an interview
Makeup
Clothing
Lighting
Microphones
---
Interview Techniques: An Overview
TRT: 14:01 — MPEG-4 HD movie
Our website offers lots more video training in our store.
---
Bookmark the
permalink
.