Storage Basics – Collected Articles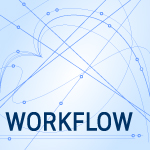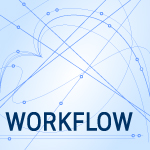 [ Updated over the years as new technology is released and I write articles to discuss it. ]
Storage is critical to all media editing and I've written a lot about it. So much so, that it is hard to find where to start and which articles are important to read. To help, I've collected the important ones here and added short descriptions. Read the first four articles before you spend more money on storage.
NOTE: These articles are not product reviews. They explain storage technology so that you can make more informed purchases – or improve the performance of your system – without wasting money.
BACKGROUND
Start here. This article provides basic definitions on hard disks and RAIDS.
Understanding Video Data Rates
Here's are two discussions on all the other factors that impact the speed/performance of your hard drive.
Why Hard Drive Speed Isn't Everything
APPLE'S NEW FILE SYSTEM: APFS
This article explains the basics of APFS.
What Media Creators Need to Know About the New Apple File System
RAIDS
RAIDs are described using levels: RAID Level 0, RAID Level 1, and so on. This short article explains what those levels mean and which ones you should avoid when working with media.
In these two articles, I go into more details on hard disk performance and the fact that, just because a device calls itself a RAID does not make it incredibly fast.
Understanding RAIDs and Performance
Partitioning A RAID For Better Performance
This article explains the specs to consider when buying a RAID to attach to a server, or directly to a computer.
Specs to Consider When Buying a RAID
ARCHIVING
Archiving – the process of storing media for decades – is a real problem at this point. There are no inexpensive options that are reliable. Here are a few articles to explain the problem and offer a solution.
How Long Does Video Tape Last?
Organizing and Archiving FCP 7 Projects
In Search of A Backup Strategy
I am a big fan of using LTO tape for long-term storage; if you can afford it. In this article, reader Sal Guarnisco writes up his experiences in configuring LTO-5 tape for less than $3,000.
HARD DISKS AND ARCHIVING
Long-Term Storage on unplugged hard drives can be dangerous, as this article explains.
And here's a utility that can help solve this problem.
A Free Utility to Refresh Hard Drives
An Alternative Solution for the Technically Minded
I hope this collection of articles helps you to understand storage better. As always, let me know if you have questions.
Larry
---
Bookmark the
permalink
.