FCP X: Animate Title Text [Video]
[This is an excerpt from a recent PowerUP webinar: Create Killer Titles in Final Cut Pro X which you can download from our store. You can also access all our webinars by becoming a subscriber.]
This video tutorial illustrates how to animate title text within Final Cut Pro X.
Some titles in Final Cut Pro X have no animation; however, most have some. The title that has the most animation options is called "Custom." In this tutorial, host Larry Jordan provides an overview of the animations you can create using this title. You can do far more than you may think – and all of these options are fully keyframable and under your control.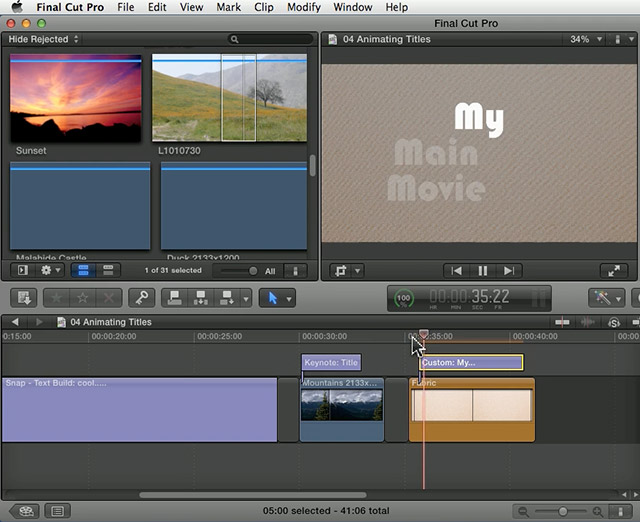 TRT: 3:50 — QuickTime HD movie
NOTE: This video will not play inside FireFox, please use a different browser.
---
Bookmark the
permalink
.