Discover the Pond5 Panel in Adobe Premiere Pro CC [video]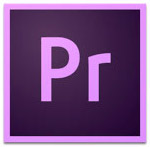 [This is an excerpt from a recent on-line video webinar: "3rd-Party Panels for Adobe Premiere Pro CC" which you can download in our store, or as part of our Video Training Library.]
Adobe Premiere Pro CC does amazing things. However, when you combine Premiere with some of the powerful third-party tools that a worldwide community of developers has created for it – Premiere's power is magnified.
This week's webinar concentrates on sophisticated tools that enable us to do even more with Premiere, rather than specific transitions or effects. These tools create entire panels inside Premiere, not just add a line item in Effects panel. Join host, Larry Jordan, as he showcases three new or significantly revised panels from:
Pond5 royalty-free images
Axle Video Media Asset Management
Smartsound Music Library
If you use Premiere, this is a great session to learn how to extend your software and discover how these tools work.
In this short video tutorial, you'll learn about how the Pond5 panel gives you immediate access to millions of low-res clips for free; then, with one mouse-click quickly swaps out the low-res proxy with a high-res master.
---
Discover the Pond5 Panel in Adobe Premiere Pro CC
TRT: 6:48 — MPEG-4 HD movie
Our website offers lots more video training in our store.
---
Bookmark the
permalink
.