Apple Compressor: Convert Video Frame Rates [video]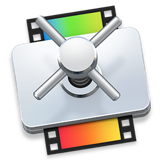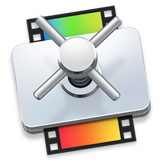 [This is an excerpt from a recent on-line video webinar: "Advanced Techniques in Apple Compressor" which is available as a download in our store, or as part of our Video Training Library.]
SESSION DESCRIPTION
Apple Compressor is a powerful program for compressing your media files. Most of the time, you can get by with a few presets. But not always. This week, join Larry Jordan as he showcases many of the advanced features in the application, including:
Working with image sequences
Cropping and padding images
Deinterlacing
MXF compression
HEVC (H.265) compression
HTTP Live Streaming compression
Frame rate conversion
Job chaining
Network-based compression
And more
Sometimes the only thing standing between you and getting a job done is a lack of knowledge. This week, learn the hidden tools in Apple Compressor to get your work done faster.
---
In this short video excerpt, Larry Jordan explains how to convert video frame rates and illustrates why this may, or may not, be a good idea.
---
Apple Compressor: Convert Video Frame Rates
TRT: 7:28 — MPEG-4 HD movie
---
Our website offers lots more video training in our store.
---
Bookmark the
permalink
.