Thoughts on Controlling Time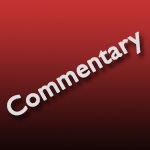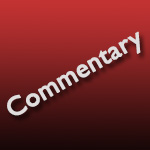 As video professionals and, especially, free-lancers, we have an instinctive regard for the value of time.
Deadlines are finite and always too short.
As editors, some tasks that affect deadlines are under our control, others are out of our control, while still others straddle between these extremes. For example, tasks that are under our control include:
How well we understand the story we want to tell
How well we understand the media we need to use to tell the story
How well we understand the software we will use to edit the media
In other words, we have control over our craft and storytelling.
Things get hazier as we move into technical and people skills. Things we have no control over include:
The clarity with which the powers-that-be explain what needs to be done
How fast the powers-that-be review our work
The clarity of their comments about what they just reviewed
Their understanding of how much work is involved in implementing said comments
In other words, we don't have control over the people we work with.
Things blur further for elements over which we have some control, but not a lot:
The reasonableness of the deadline given the work that needs to be done
How fast we can review and comprehend the source media
The speed of our computer system
The working environment
In other words, we have only limited control over the environment within which we work.
I was reflecting on this recently as I was looking over my To-Do list. At the top is buying a new computer. But, truthfully, even if I replace all my computer gear, the stress of managing deadlines doesn't go away.
The bigger part of managing my time is helping the people I work with, and work for, to understand that meeting a deadline is a team effort. That only happens when we are all on the same page. And getting everyone on the same page is very similar to herding cats.
It can be done, but it takes work.
---
Bookmark the
permalink
.